Does Moderna Have Full FDA Approval? Status of Moderna, Johnson & Johnson COVID Vaccines
This week, the Pfizer COVID-19 vaccine received approval for ages 16 and up from the Food and Drug Administration (FDA), but it will take a little longer for the Moderna and Johnson & Johnson vaccines to receive the same approval.
All three vaccines have been operating under Emergency Use Authorizations (EUA), which allows them to be distributed without FDA approval. It's caused hesitancy in some people who see the vaccine as being "experimental," and raised concerns that vaccine mandates could be subject to lawsuits if the FDA hasn't approved the vaccines.
Just as companies have to apply for EUAs, they also have to apply for FDA approval. So, part of the timeline for approval depends on when a company asks the FDA to consider their vaccine. Pfizer became the first company to apply for full FDA approval in May, followed by Moderna in June. Johnson & Johnson has not submitted its application yet but said it has plans to do so before the end of the year.
The FDA approved the Pfizer vaccine at the end of August, about four months after the company submitted its application, so it's possible Moderna could receive approval next month. However, each vaccine is different and the process requires an analysis of the safety and efficacy of the vaccine and if the manufacturing facility can assure product quality and consistency.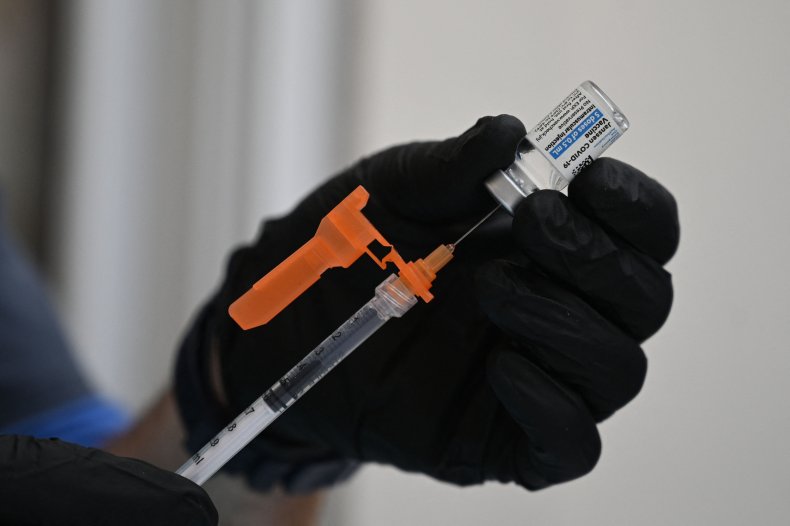 As a result, a four-month approval process for one vaccine doesn't necessarily indicate that another vaccine will take four months to be approved.
Pfizer was also the first vaccine to receive a EUA from the FDA, followed by Moderna a week later. The Johnson & Johnson vaccine wasn't issued an EUA until February, two months after the first two vaccines began to be distributed.
Former Surgeon General Dr. Jerome Adams told CNN's New Day that the process of approving the vaccines shouldn't be rushed. However, he noted that some scientists believe the FDA has "more than enough evidence" to have them fully licensed. He was among the camp of people who believed the FDA should move to full approval.
"That's how you get people vaccinated," Adams said. "I understand people's hesitation until this vaccine is fully licensed."
Given some people's hesitancy to the vaccine, it's possible FDA approval could boost the number of people who initiate their vaccination process. A survey from the Kaiser Family Foundation found 31 percent of unvaccinated people were more likely to get vaccinated if the FDA issued full approval because they are fearful about the safety of the vaccine.
Health officials have long warned that a lack of vaccinations will allow the virus to spread and mutate, potentially putting even those who have been vaccinated at risk. To help reduce cases amid outbreaks of the Delta variant and encourage people to get vaccinated, several cities have implemented vaccine-only indoor dining and use of fitness centers. Businesses have also issued mandates for their employees.
Full FDA approval of the vaccines is expected to increase the restrictions unvaccinated people face.