Does New Zealand Have the Death Penalty? Christchurch Terror Attack Suspect Charged With 50 Counts of Murder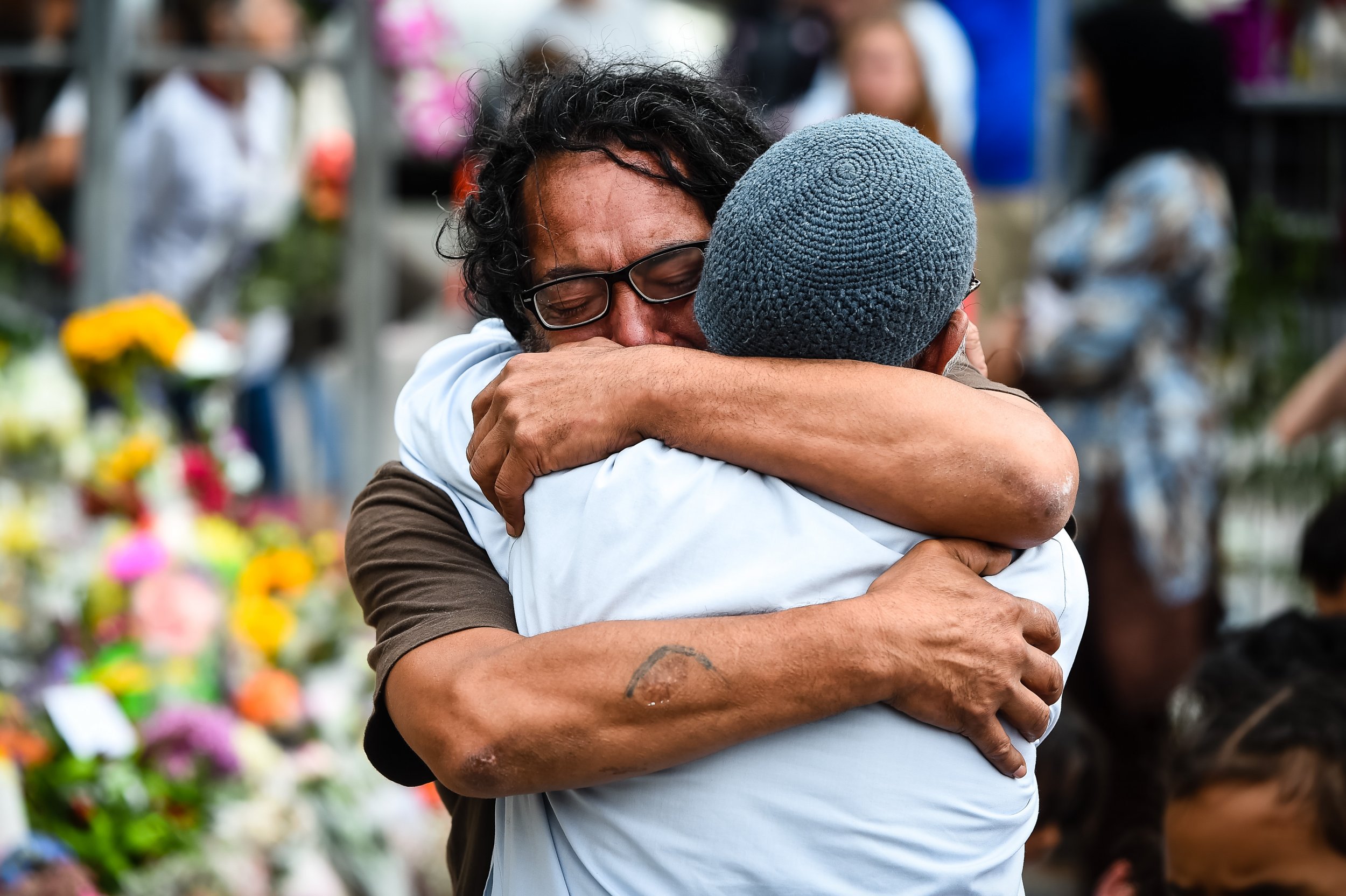 The man accused of New Zealand's worst mass killing will face 50 murder charges and 39 attempted murder charges.
Other charges are still being considered for Brenton Harrison Tarrant, 28, who will appear on Friday in the High Court in Christchurch, police said in a statement.
Currently in custody at New Zealand's only maximum security prison, in Paremoremo, in Auckland, Tarrant will appear in court via audiovisual link in connection with the March 15 shootings at two mosques in Christchurch that left 50 people dead.
The New Zealand Herald reported that the hearing will be largely procedural and will involve scheduling future dates allocated by the judge. Tarrant has fired his lawyer and will represent himself in court.
Turkish President Recep Tayyip Erdogan called on New Zealand to hand out the death penalty for the killings of "50 of our siblings."
In comments that were later admonished by New Zealand Foreign Minister Winston Peters, Erdogan said, "If the New Zealand Parliament doesn't make this decision I will continue to argue this with them constantly. The necessary action needs to be taken," Newshub reported.
There have been 83 verified executions in New Zealand since 1842, but the last one was a hanging that took place at Auckland's Mt. Eden Corrections Facility in 1957, according to the country's government history website. The death penalty for murder was abolished in 1961.
Ever since the attacks, there has been speculation over what kind of sentence the accused could get after a conviction.
Legal experts have said that charging Tarrant with murder and not under terrorism legislation makes it less likely that the accused could use the court as an arena to put forward his white supremacist views.
Also, the Terrorism Suppression Act 2002 has seldom been used and most prosecution lawyers have little working knowledge of it.
Unlike in the U.S., judges in New Zealand usually order convicts to serve their sentences concurrently, not consecutively.
The longest sentence handed down to a multiple murderer in modern times was the 30 years given to William Bell, who killed three people in a gun attack in Auckland in 2001.
Belinda Sellars, a criminal defense lawyer and Queen's Counsel appointee who specializes in murder cases, told Stuff that judges may look to precedents in the U.K. and the U.S. given the unique nature of the killings in Christchurch.
"Lawyers always look for precedent, and we haven't seen anything like this before," she said.
"The last murder I did, a single murder, received an 18-year minimum, so this would have to be an extraordinarily long minimum. It's not only unprecedented in New Zealand in terms of the number of fatalities, it is quite unique."
"On the magnitude of this, you would basically say it is only going to be far more than anything we've ever seen before," she said.
An alternative sentence could be preventive detention, where the convicted are held for as long as the Crown considers them a risk.
Under this law, New Zealand's longest-serving prisoner, Alfred Thomas Vincent, 81, has been in jail since 1968, for committing indecent assaults on five boys.