Does Rex Tillerson Support Using Child Soldiers? Secretary of State Accused of Violating Federal Law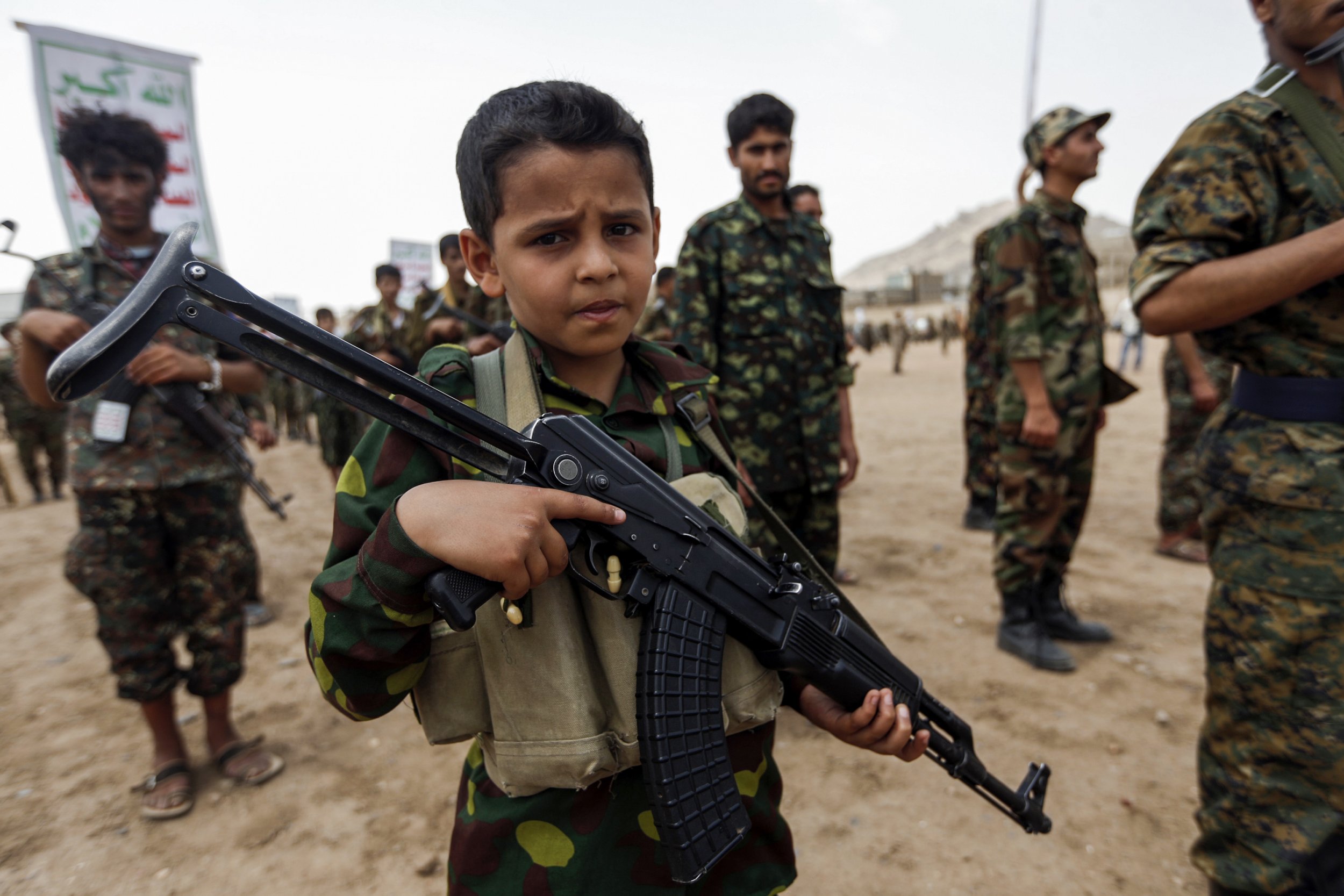 Secretary of State Rex Tillerson has been accused by about a dozen members of his department of breaching a federal law aimed at preventing foreign militaries from enlisting child soldiers. The bizarre move by government employees highlights the apparent disarray Tillerson has brought to the department, and is emblematic of the tensions the former Exxon Mobil CEO has faced when dealing with more experienced diplomats under his direction.
Tillerson allegedly violated the Child Soldiers Prevention Act (CSPA) in June, when he decided to exclude Iraq, Myanmar and Afghanistan from a U.S. list of offenders regarding the use of child soldiers, according to a confidential "dissent" memo from July 28 obtained by Reuters.
"Beyond contravening U.S. law, this decision risks marring the credibility of a broad range of State Department reports and analyses and has weakened one of the U.S. government's primary diplomatic tools to deter governmental armed forces and government-supported armed groups from recruiting and using children in combat and support roles around the world," said the memo.
Documents show that Tillerson's decision contradicted recommendations from the heads of the State Department's regional bureaus overseeing embassies in the Middle East and Asia, the U.S. envoy on Afghanistan and Pakistan, the department's human rights office and its own in-house lawyers, Reuters reported.
Countries on the list are excluded from receiving aid, training and weapons from the U.S. government unless the White House issues a waiver on the basis of U.S. "national interest."
From a legal standpoint, it seems unlikely Tillerson will face any significant repercussions based on the authority the executive branch is granted on foreign policy. But lawmakers believe this sends a dangerous message to countries in violation of this law.
"I am very concerned by reports that some countries were excluded from the annual Child Soldiers Prevention Act list appended to this year's TIP [Trafficking in Persons] report, despite compelling evidence presented in the report of the use of child soldiers. Decisions around the annual TIP report rankings and CSPA listings must not be politicized, and should simply reflect the facts," Senator Ben Cardin, the top Democrat on the U.S. Senate Foreign Relations Committee, said in a statement in June.
According to the United Nations, tens of thousands of children are recruited and used as soldiers in violent conflicts worldwide. Iraq, Myanmar and Afghanistan, among other countries, have been specifically cited as areas of concern.