Does Russia Want A Cold War? Putin Removes U.S. Diplomats, Touts Military Warships and Submarines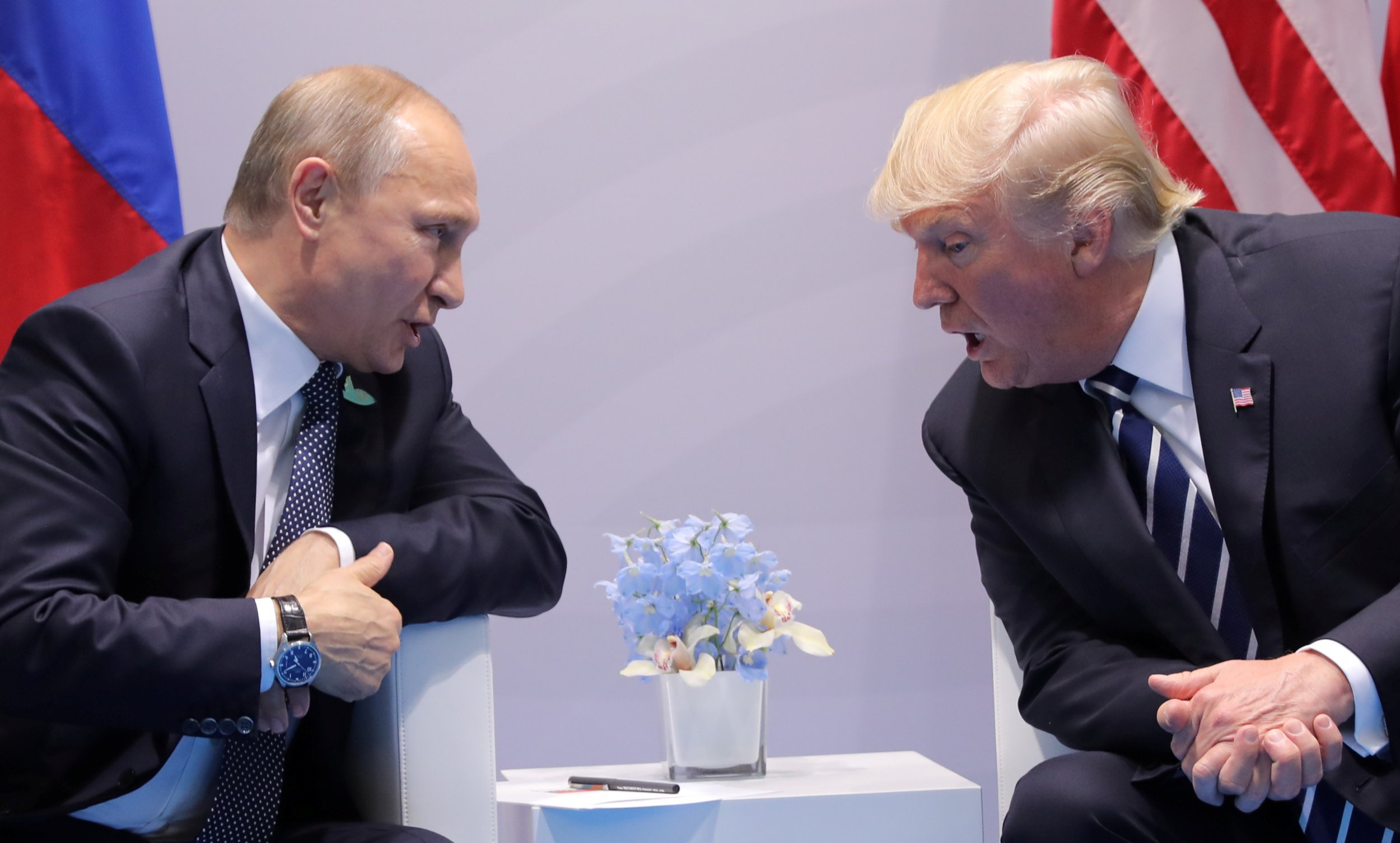 Russian President Vladimir Putin has responded strongly to increasing U.S. sanctions of Russia following the nation's attempt to influence the result of the 2016 election in favor of President Donald Trump.
Putin announced Sunday that 755 American embassy and consulate staffers would be ejected from the country, and promised further action. The removal of those 755 staffers will decrease the number of U.S. diplomats in Russia to 455, matching the number of Russian diplomats in the United States.
"I decided it's time for us to show we do not intend to leave U.S. actions unanswered," Putin said on Russian state television Sunday.
The White House announced Friday night that President Donald Trump would sign legislation which increases existing sanctions on Russia, North Korea and Iran. The bill also limits Trump's ability to ease sanctions independently.
"The near unanimous votes for the sanctions legislation in Congress represent the strong will of the American people to see Russia take steps to improve relations with the United States," Secretary of State Rex Tillerson said in a statement. "We hope that there will be cooperation between our two countries on major global issues and these sanctions will no longer be necessary."
Over the weekend, Putin oversaw a Russian naval parade in Saint Petersburg of around 50 warships and naval submarines. The parade was Russia's first-ever naval parade of its scale.
"We waited for quite some time that maybe something will change for the better, had such hope that the situation will somehow change, but, judging by everything, if it changes, it will not be soon," Putin said.
The administration had aimed to improve relations with Russia, but have been unable to do so as the investigation into cooperation between the Trump campaign and Russia's attempts to influence the election clouds the administration.
Russian Deputy Foreign Minister Sergei Ryabkov also promised furthur retaliation while appearing on ABC's This Week.
"If the U.S. side decides to move further towards...deterioration, we will answer," he said. "We will respond in kind. We will...retaliate."