Does Russia's Putin Have a Private Slush Fund to Kill Opponents? Suspect in Ukraine's Murder Plot Says He Does
The Kremlin has denied reports Friday that Russian President Vladimir Putin has his own "private Putin fund" that was used to target a critical Russian journalist who recently faked his own death.
Russian journalist Arkady Babchenko is a vocal critic of Putin currently in exile in Ukraine. On Tuesday, Ukrainian authorities announced that the journalist had been murdered in his apartment in the country's capital, Kiev, leading authorities and observers to quickly blame the Kremlin for his death. But a day later, the journalist walked into a press conference and announced that the murder had been a hoax carried out in collaboration with Ukrainian security forces in an effort to catch people involved in a real plot to kill him.
Ukrainian authorities said the plot to kill Babchenko was hatched in Moscow, and two suspects are in custody. On Thursday, prosecutors in Ukraine accused Ukrainian citizen Borys Herman of having been recruited by Russia to oversee Babchenko's murder, and said that he had been paid $40,000 to orchestrate the killing.
Herman's lawyer later admitted that his client had been in touch with alleged co-conspirators in the murder plot, but said that he had not been involved in the murder. In court, Herman claimed that he had in fact been working as a mole for Ukraine's intelligence services. The suspect, who will be held in pre-trial detention in Ukraine for the next two months, told the court he was approached by a contact from Moscow named Vyacheslav Pivovarnik who works for a Putin-backed foundation that funds unrest in Ukraine.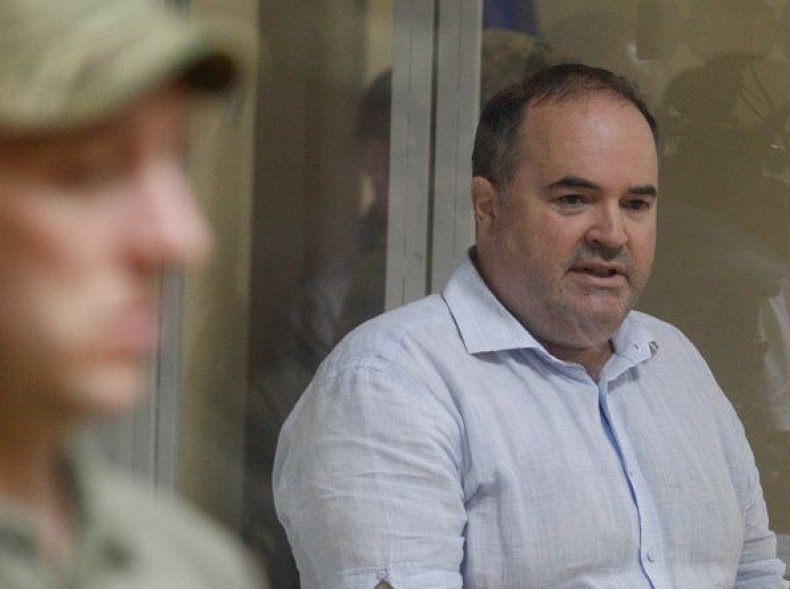 He claims he hired a Ukrainian citizen named Alexey Tsymbalyuk to carry out the murder because he knew the man was a priest who wouldn't go through with the plot. Tsymbalyuk had, in fact, reported the plan to Ukrainian officials, who staged Babchenko's death to catch Herman.
Herman, meanwhile, said he only pretended to plan the murder in order to obtain more information about the flow of money from Putin into Kiev. He also said a source from Moscow had given him a list of 30 people in Ukraine whom the Kremlin wanted dead.
On Friday, Kremlin spokesman Dmitry Peskov said the allegations about Putin using a private fund to pay for hits on people were false.
"Seriously speaking, there are no such funds in Russia, of course, and any allegations about Russia's possible involvement in this false flag are nothing more than insinuations, and they have nothing to do with reality," Peskov told journalists on Friday.
Prosecutors in Ukraine also cast doubt on Herman's story, saying that they have evidence the Ukrainian citizen planned to accept money from the Kremlin to arrange Babchenko's murder. Staging Babchenko's death was the only way to catch Herman, authorities claim.