Does Scotland Hate Donald Trump? His Golf Courses There Posted Losses For Third Year Running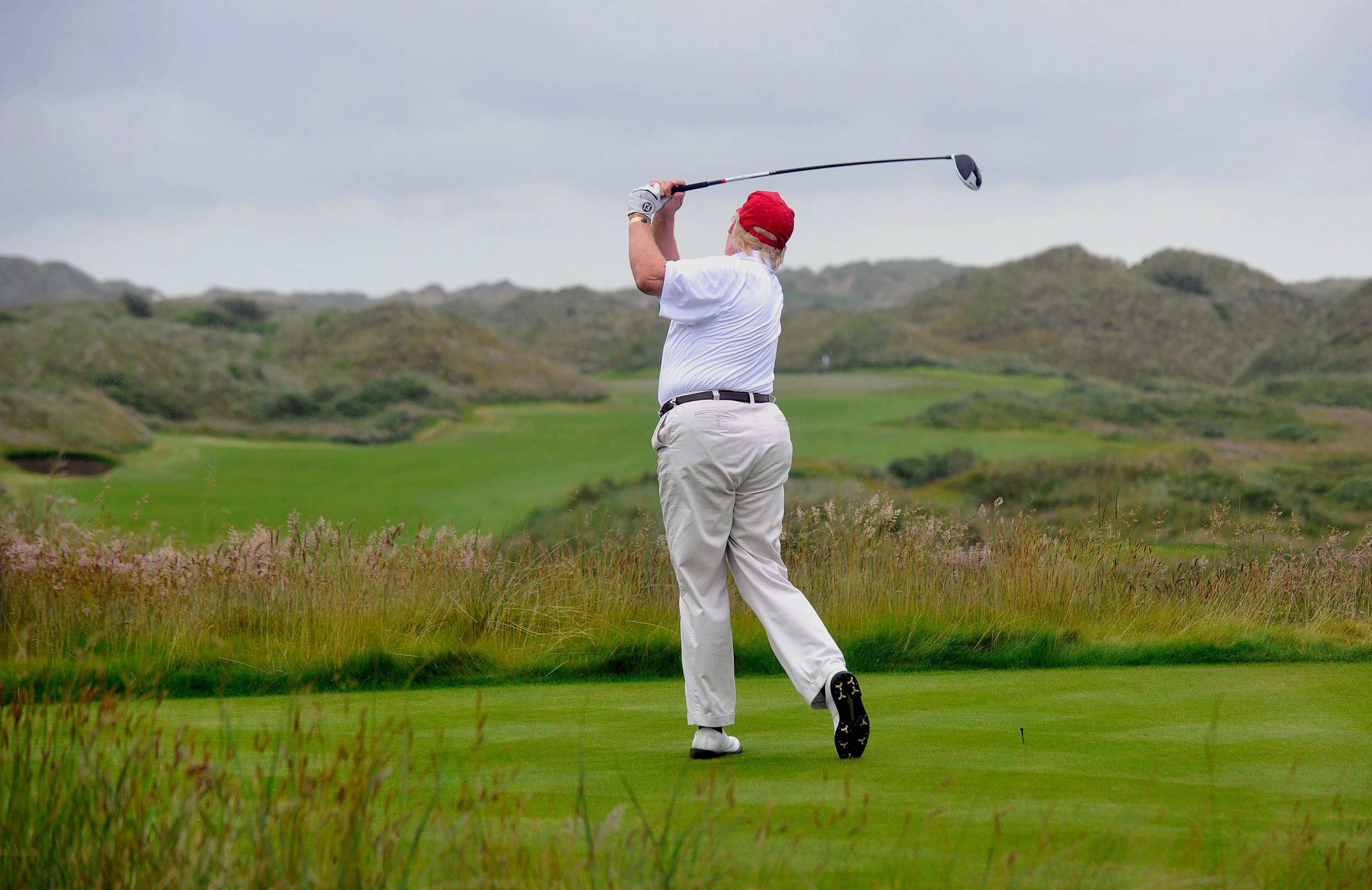 For the third year running, Donald Trump has lost million of dollars on his Scottish golf courses, a financial report shows.
The president's losses at two resorts in the highland totaled $23 million according to a report from Britain's Companies House, with the golf courses also recording falling revenues, The Associated Press reported.
Unlike at Trump's Mar-a-Lago resort, which appears to have benefitted from the businessman's election to office, his properties in Scotland are not in the same situation.
A report from The Washington Post revealed in May that the draw of the president at Mar-a-Lago had boosted ticket sales to events held there, which also hiked its membership fees from $150,000 to $200,000 at the beginning of 2017.
"Now that you have all this security, it just creates [the idea], 'You're special by being there,'" Jennifer McGrath, from the charity Hearing the Ovarian Cancer Whisper, told The Post.
"Now that it's the president's winter home, there's that great chance that he might pop into your event. And that's kinda good, too," she added.
However, the president has not received the same reaction in Scotland, where residents close to the company's second resort on the North Sea coast have registered their objections to what have been described as bullying tactics by the company in an attempt to continue development in the area, AP reported.
In addition, the number of signatures petitioning Trump's plans to build an 18-hole golf course in the North Sea coastal area of Scotland have reached 94,860.
Trump is not personally involved in running the organization, control of which has been handed over to his two oldest sons, but he retains a financial stake in the company, which has not seen success in Scotland over the past few years.
Indeed, revenue from the two courses in Scotland dropped by 21 percent between 2015 and 2016, from $15 million in 2015 to $11.7 million in 2016.