Trump Russia Investigation: Does the Case of GOP 'Dirty Tricks' Operative Peter W. Smith Hold the Key to the Election Hacking Allegations?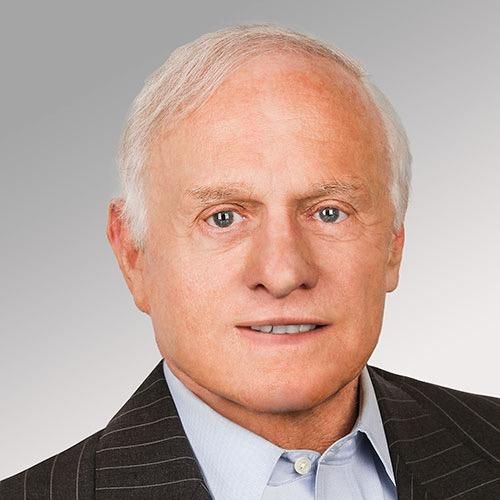 The case of GOP operative and financier Peter W. Smith—who was found non-responsive in a room in the Rochester Hotel, Minnesota, in mid-May—is now the focus of investigators probing Russia's alleged bid to tip the 2016 presidential election in Trump's favor.
A source close to the investigation told CNN on Monday that the House Intelligence Committee interviewed Matt Tait, a British security analyst who was recruited by Smith in his search for the Hillary Clinton emails allegedly hacked by Russia, and Jonathan Safron, a law student who worked as Smith's assistant. The Senate committee probing Russian interference reached out to Eric York, another security expert Smith enlisted in his email hunt, according to the report.
Business Insider reported Tuesday that Tait was also interviewed by Robert Mueller, the special counsel appointed to investigate allegations of collusion between the Trump team and Russia.
Days before Smith's death, he was interviewed by The Wall Street Journal, describing to the publication his efforts to obtain the stolen Clinton emails. Documents obtained by the Journal showed that Smith considered General Michael Flynn, at that time a campaign adviser to Donald Trump, an ally.
Smith had a long history of digging dirt on GOP opponents, focusing on the Clintons in particular.
The wealthy businessman was behind some of the most notorious Clinton conspiracy theories, including the ' Troopergate' allegations that Bill Clinton used Arkansas state troopers to arrange illicit trysts with women. He reportedly discussed funding a probe into a trip to the Soviet Union that Bill Clinton made in 1969 while a college student.
According to a 1995 article in Crain's Chicago Business, he was one of the earliest and most enthusiastic backers of Newt Gingrich, the Republican congressman who was an adviser to the Trump campaign, acting as chief fundraiser for Gingrich's political action committees in the 1990s .
Smith told the Journal in May he had found five groups of hackers claiming to have hacked Clinton's emails, two of which he determined were Russian. Smith said he had been unable to verify the emails, and told the hackers to give them to WikiLeaks .
In a document he used to recruit others in his mission to obtain the Clinton emails, he listed Trump campaign officials Steve Bannon , Kellyanne Conway, and Michael Flynn. He said he was working with the officials "in coordination to the extent permitted as an independent expenditure."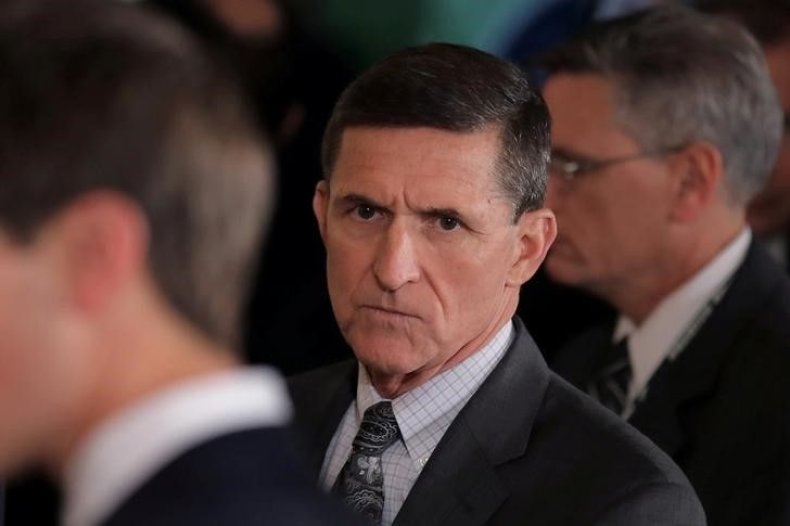 After Smith's interview with the Journal was published, British Security expert Matt Tait, who was tapped by Smith to help verify stolen Clinton emails, spoke out in a June blog posting.
"Over the course of a long phone call, he mentioned that he had been contacted by someone on the "Dark Web" who claimed to have a copy of emails from Secretary Clinton's private server, and this was why he had contacted me; he wanted me to help validate whether or not the emails were genuine," wrote Tait.
He described Smith's apparent connections to Trump's inner circle.
"Although it wasn't initially clear to me how independent Smith's operation was from Flynn or the Trump campaign, it was immediately apparent that Smith was both well connected within the top echelons of the campaign and he seemed to know both Lt. Gen. Flynn and his son well. Smith routinely talked about the goings on at the top of the Trump team, offering deep insights into the bizarre world at the top of the Trump campaign," he wrote.
According to the posting, Smith set up a company in Delaware, KLS Research, to "avoid campaign reporting" - i.e. to avoid laws requiring political campaigns to make public what they spend their money on. "This document was about establishing a company to conduct opposition research on behalf of the campaign, but operating at a distance so as to avoid campaign reporting. Indeed, the document says as much in black and white," he writes.
Flynn's attorney, Robert Kelner, has declined to comment on the claims, while Steve Bannon, the president's former chief strategist, said he had never heard of Smith.
Conway acknowledged knowing about Smith from his work in Republican political circles, but told the Journal in July that she had no interactions with him during the campaign.
Flynn resigned as a National Security Adviser to Trump in February, after failing to disclose his contact with Russian ambassador Sergey Kislyak before November's election. That communication is now under scrutiny by Mueller.
At the time Smith was seeking to verify the alleged stolen Clinton emails, intelligence agencies had determined Russia was behind the hack of thousands of emails from the Democrat National Committee servers, which were subsequently released to WikiLeaks.
A sheaf of documents, including a statement police called a suicide note, in which Smith declared he was ill and his insurance policy was expiring, lay next to his body. Medical records list his cause of death as asphyxiation.
Investigators will be seeking to clarify whether Smith was acting as unofficial Trump campaign operative, or was a fantasist. For Tait, though, there was no doubt that Smith's search for the emails led him to reckless behavior.
"In my conversations with Smith and his colleague, I tried to stress this point: if this dark web contact is a front for the Russian government, you really don't want to play this game. But they were not discouraged," he wrote.
"They appeared to be convinced of the need to obtain Clinton's private emails and make them public, and they had a reckless lack of interest in whether the emails came from a Russian cut-out. Indeed, they made it quite clear to me that it made no difference to them who hacked the emails or why they did so, only that the emails be found and made public before the election."
Smith was not the only Flynn associate engaged in the desperate hunt for Clinton's emails. Last week The Guardian reported that conservative activist Barbara Ledeen turned to the dark web to obtain Clinton's emails in 2015.
On CNN, York declined to respond to claims that he had been contacted by the Russia probe.
Newsweek has reached out to Tait and Safron for comment.