Does Taylor Swift Write Her Own Songs? Full List of Her Songwriting Credits
Taylor Swift has hit back at claims that she does not write her own songs as "so damaging."
The "All Too Well" singer found herself in a Twitter spat with an unlikely adversary this week after British musician Damon Albarn told the Los Angeles Times she "doesn't write her own songs."
The Blur and Gorillaz frontman was discussing his thoughts about the current state of the music industry with the newspaper when he said he felt that many artists today are successful because of the "sound and the attitude" behind their music rather than the songs being "good."
The interviewer brought up Swift as an example of a popular, contemporary songwriter and Albarn responded to say that "she doesn't write her own songs."
"I know what co-writing is," Albarn said in the piece. "Co-writing is very different to writing. I'm not hating on anybody, I'm just saying there's a big difference between a songwriter and a songwriter who co-writes."
Swift called Albarn out directly on social media and said his claims about her not writing her songs are false.
"I was such a big fan of yours until I saw this," Swift, 32, tweeted at Albarn. "I write ALL of my own songs. Your hot take is completely false and SO damaging. You don't have to like my songs but it's really f***ed up to try and discredit my writing. WOW."
Albarn, 53, has since apologized to Swift, dismissing the article as "clickbait."
"I totally agree with you. I had a conversation about songwriting and sadly it was reduced to clickbait," he said. "I apologize unreservedly and unconditionally. The last thing I would want to do is discredit your songwriting. I hope you understand."
One of Swift's collaborators, producer Jack Antonoff also hit out at Albarn on Monday.
"I've never met damon albarn and he's never been to my studio but apparently he knows more than the rest of us about all those songs taylor writes and brings in. herb," he tweeted.
"[I]f you were there ... cool ... go off. if not ... maybe .... shut the f*** up?" he said in a separate tweet.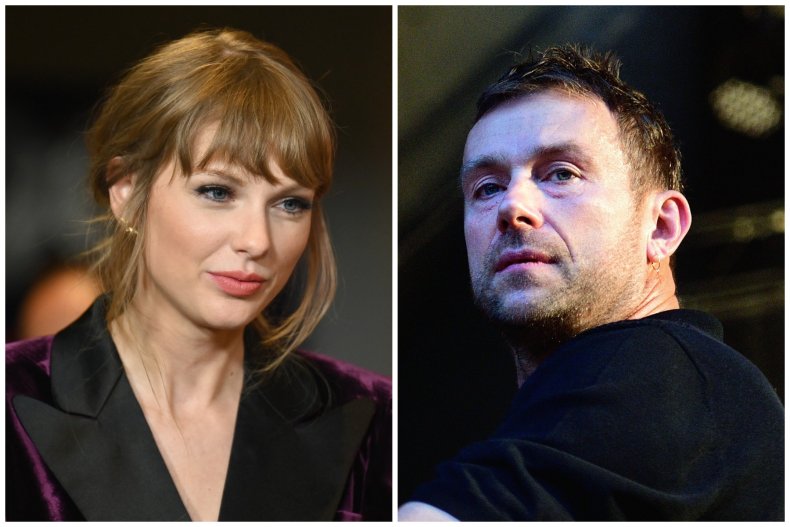 Albarn's claims are in fact incorrect—Swift is credited as a songwriter or co-songwriter on all of her 11 albums.
Taylor Swift Albums Where She Is Credited As Songwriter or Co-Songwriter:
Taylor Swift
Fearless
Speak Now
Speak Now World Tour – Live
Red
1989
Reputation
Lover
folklore
evermore
Re-recordings
Fearless (Taylor's Version)
Red (Taylor's Version)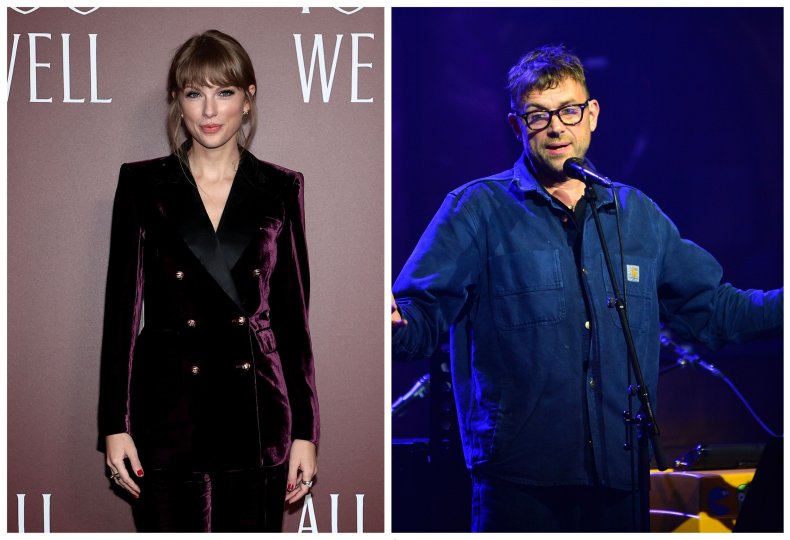 Swift even famously wrote her third studio album, Speak Now, completely solo following claims that she didn't write her previous records.
"I've had several upheavals in my career. When I was 18, they were like, 'She doesn't really write those songs.' So my third album I wrote by myself as a reaction to that," Swift told Rolling Stonein 2019.
Meanwhile, Swift's career as a songwriter has been well-documented and is integral to her image as an artist.
At the age of 14, she became the youngest person ever signed to Sony/ATV Music Publishing on a songwriting deal.
Three years later, in 2007, she was honored by the Nashville Songwriters Association as Songwriter/Artist of the Year, becoming the youngest person ever to receive that accolade.
In 2010, she was presented with the Hal David Starlight Award highlighting young songwriters by the Songwriters Hall of Fame.
Then in 2015, Swift became the youngest person ever recognized on Rolling Stone's list of the 100 greatest songwriters of all time. The same magazine also named her a "songwriting savant," all the way back in 2008.