Does Thailand Have Too Many Tourists?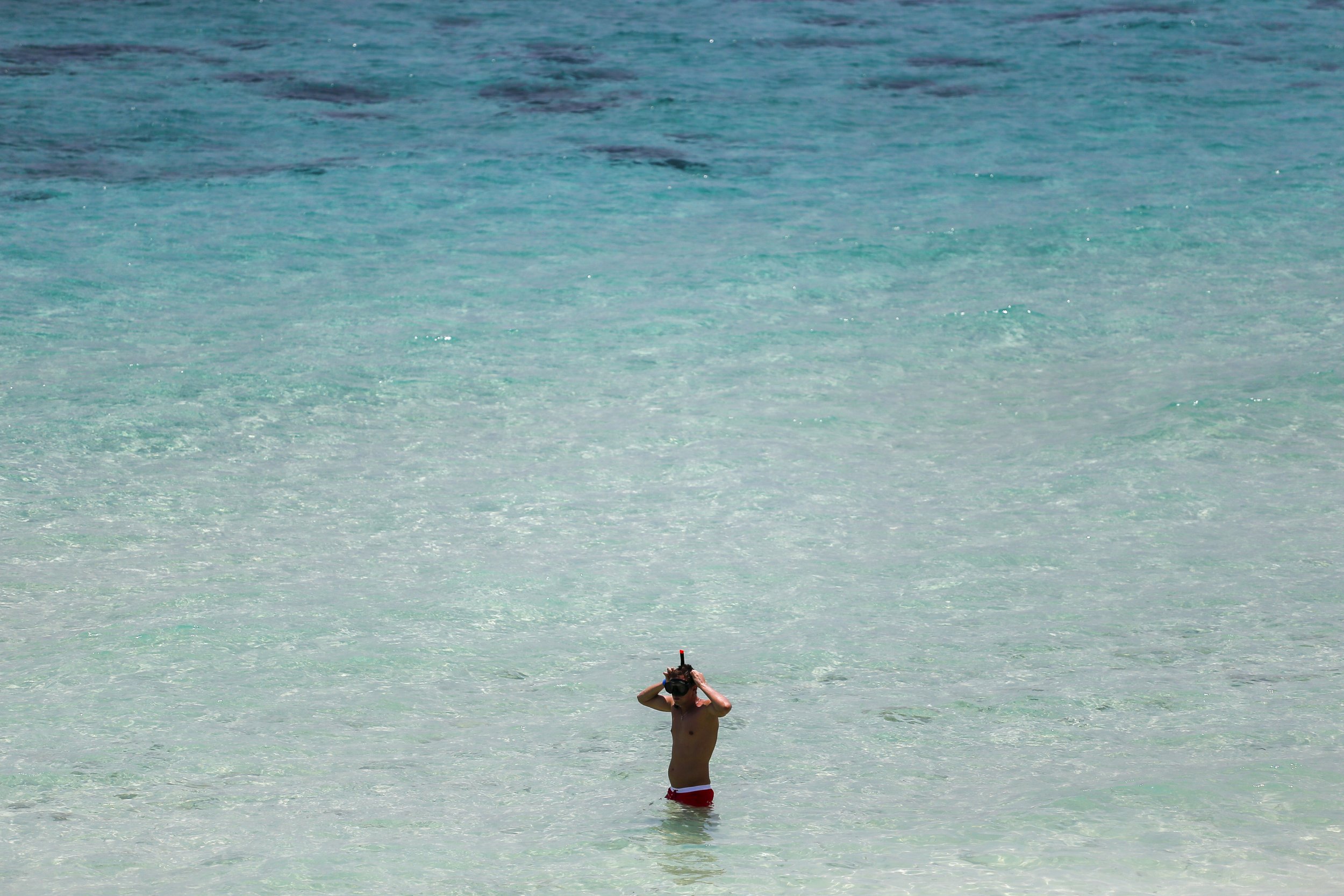 Thailand is experiencing a tourism boom: great news for the ruling military junta, as revenue lines their pockets, but bad news for locals and the environment.
The number of visitors is expected to rise to 60 million each year by 2030, the Financial Times reported, almost double the number of people who visited last year (32.6 million). There are concerns that local infrastructure, like airports and motorways, will be put under strain as more tourists flood the country.
For the last ten years the number of Europeans visiting Thailand has steadily increased. In 2016, around one million Brits visited the 'Land of Smiles,' but the real influx is from China and Russia. The increase in Chinese tourists from 15.9 million in 2010 to 32.6 million last year was partly down to a 2012 film called Lost in Thailand, an immensely popular road trip movie, the FT reported.
The number of Chinese tourists has risen despite a higher cost of visa on arrival, and a growing crackdown on tours where agents take visitors to their favorite shops in a bid to make money from tourists, the FT reported.
Despite years of political turmoil and several coups by the army, the number of tourists to Thailand hasn't faltered. Last summer a bomb detonated at a resort in the Gulf of Thailand, killing four Thai people and injuring dozens of foreigners, while news regularly hits the headlines of deaths of tourists. Just this week, a tourist from the Isle of Man was pulled dead from the water in Phuket.
In 2014 British tourists David Miller and Hannah Witheridge were found beaten to death on a beach on Koh Tao, while there have been several other unexplained deaths Thai authorities have ascribed to heavy drinking or drugs, the Guardian reported.
Thailand's economy is not strong and it relies heavily on tourism dollars to prop it up.
"Bottlenecks are building up in destinations like Chiang Mai, Bangkok and Phuket, while infrastructure still hasn't expanded," Kiatipong Ariyapruchya, a Thai economist told Business Insider. " Other destinations in Thailand must be introduced and monitored closely to support sustainable tourism".
Thailand's infrastructure and environment may not be able to cope with the added pressure of so many tourists. Islands across various Thai archipelagos have been victim to rampant and unrestrained development, including hotels built on beaches that damage the local environment. In some cases Thai authorities are responding. Last year, Thailand closed ten popular dive sites because of extreme levels of coral bleaching.
In May 2016, Thai authorities closed Ko Tachai among fears that the local ecology was being damaged by sun-seekers.
A spokesperson for the Thai tourism board in London said: "Thailand is equipped to receive more people. There has been an increase in flights from the Middle East including A380 flights."
The spokesperson acknowledged there was need for greater distribution of tourists in Thailand. "Over the last ten years Kao Lak has increased in size dramatically, while Qatar has launched a direct flight to Krabi. Many Chinese tourists head to Chiang Mai, so tourists are spread out, which makes it more manageable."