Does This 19th-Century Painting Show a Woman Using an iPhone?
Is this woman using an iPhone in the 1860 painting "The Expected One," by Austrian painter Ferdinand Georg Waldmüller? Maybe!
The 160-year-old painting depicts a young woman walking down a wooded path, clutching an object that looks to be the same shape and size of a smartphone. Her head is tilted down and she's holding the object like someone would do when texting or scrolling through Twitter—a position we all know too well.
A man is kneeling alongside the path, perhaps waiting to offer the young woman the rose he's holding. But, like many iPhone users often are, she may be distracted by whatever she's holding. Now, is she really just holding a prayer book? According to experts, yes. But still, this seeming anachronism is too coincidental to go unremarked upon.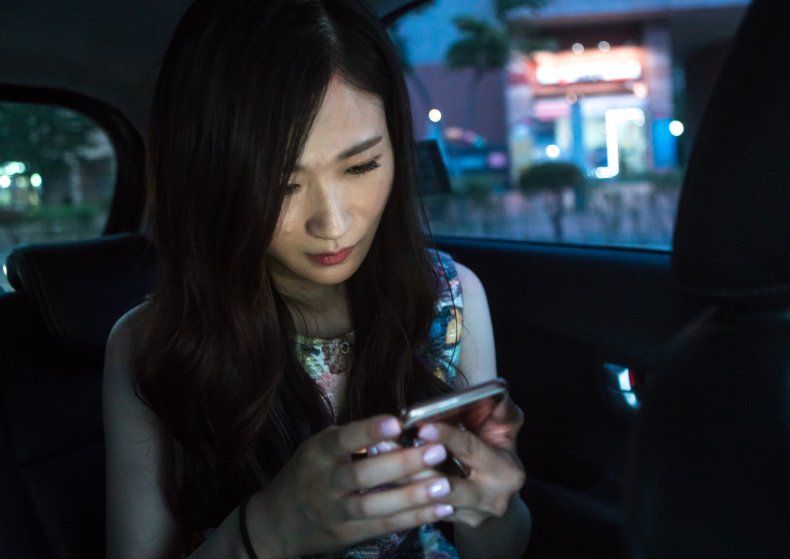 Gerald Weinpolter, CEO of the art agency austrian-paintings.at, told Brian Anderson at VICE that there is no modern technology present in the painting. "The girl in this Waldmüller painting is not playing with her new iPhone X, but is off to church holding a little prayer book in her hands," he said.
Peter Russell, a retired local Glasgow government officer, also told the publication about when he saw the painting at the Neue Pinakothek in Munich (an art gallery for 18th- and 19th-century work). Russell, who occasionally blogs about poetry and culture, emphasized the importance of context when observing and appreciating art. "What strikes me most is how much a change in technology has changed the interpretation of the painting, and in a way has leveraged its entire context."
The gallery's website notes that the painting is from 1850 instead of 1860, but either year wouldn't make a difference as to an iPhone's inclusion.
Russell added: "The big change is that in 1850 or 1860, every single viewer would have identified the item that the girl is absorbed in as a hymnal or prayer book. Today, no one could fail to see the resemblance to the scene of a teenage girl absorbed in social media on their smartphone."
This isn't the first time that modern technology looked like it was featured in an old art piece. The 1937 painting "Settling" by Italian semi-abstract painter Umberto Romano appeared to depict a Native American holding a smartphone, Anderson reported for VICE in 2017. Additionally, Pieter de Hooch's painting from the 1670s showing a Dutch home appears to feature a man holding an iPhone, as per CNBC.
So, is this young woman holding a prayer book, or did she time travel to nab a new iPhone? We'll let you be the judge.