Does Trump Want His Own Late-Night TV Show? President Thinks He Should Get 'Equal Time' With Comedians Who Blast Him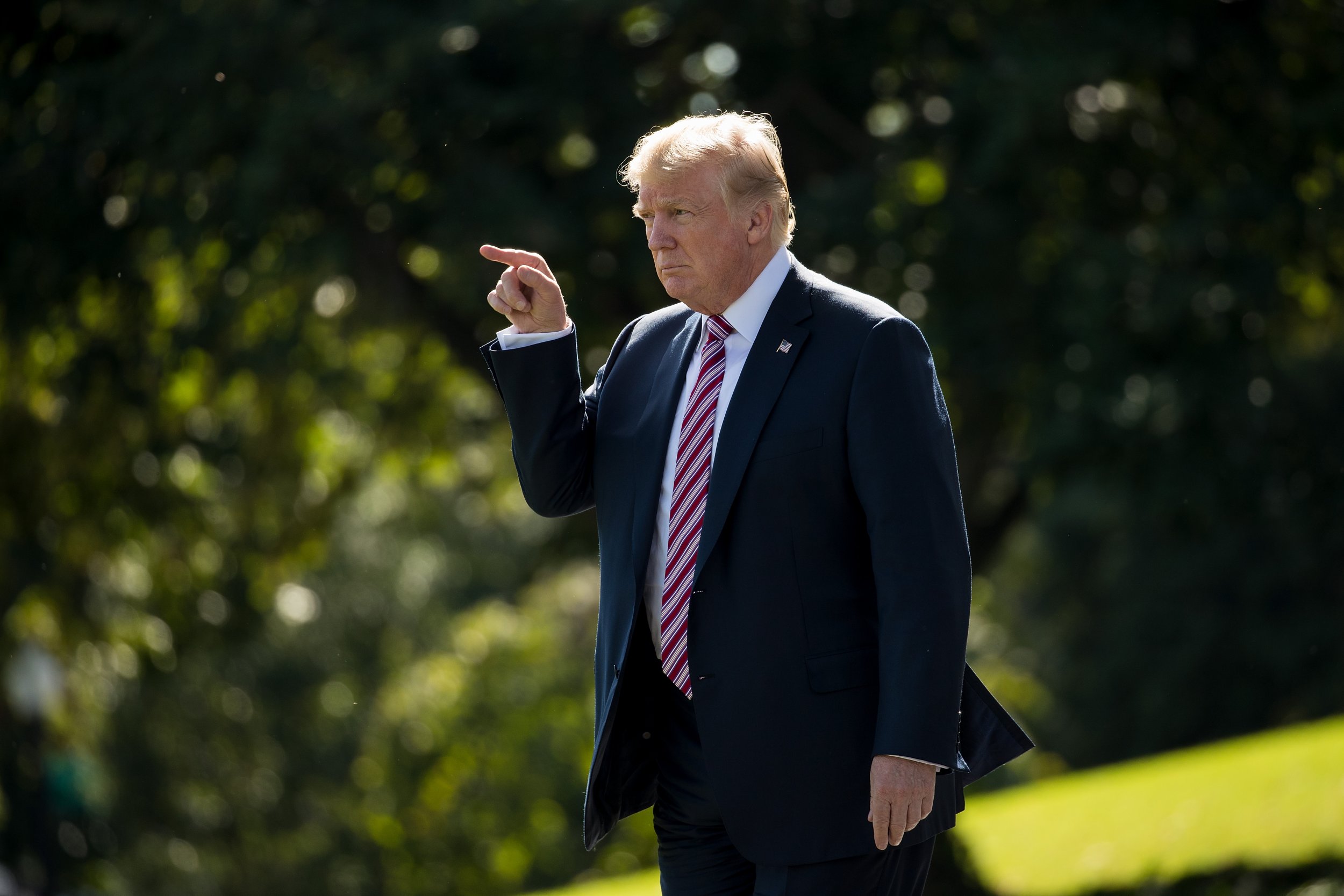 President Donald Trump has suggested that he should be given the same amount of screen time as Democrat comedians enjoy on late night television.
Lashing out on Twitter on Saturday morning, Trump laid into late night comedians for their jokes about the president, suggesting either himself or Republican comedians should be allotted "equal time."
The president wrote: "Late Night host[s] are dealing with the Democrats for their very "unfunny" & repetitive material, always anti-Trump! Should we get Equal Time?"
"More and more people are suggesting that Republicans (and me) should be given Equal Time on T.V. when you look at the one-sided coverage?" he added.
He did not explain whether he saw himself cracking jokes during his allotted equal time slot if such a request were ever to be entertained.
The president's comments followed an accusation on Fox News' Fox & Friends that accused late-night comedians Jimmy Kimmel and Jimmy Fallon of "taking a hard turn to the left" with their recent shows that included speeches from Kimmel about gun control and healthcare.
Trump's comments have already drawn a rebuttal from within the entertainment world, with comedy writer Mike DiCenzo, who works for NBC's The Tonight Show with Jimmy Fallon sending a message to Trump on Twitter.
DiCenzo wrote: "That's not how it works. You're not campaigning. You're the president. Now kindly stop tweeting nonsense and go do your job for once."
But the president is not wrong that the jokes are frequently anti-Trump, with a recent study from George Mason University showing the Republican has been the punchline to more jokes from comedians during his first 100 days in office than other recent presidents.
The study, reported by Politico, found Trump has been the butt of 1060 jokes during his first 100 days, compared with 936 jokes about Barack Obama in the 100 days following his inauguration and just 546 jokes about George W. Bush during his first 100 days.
Whether comedians particularly dislike Trump or have simply found a wealth of material following his inauguration remains to be seen.