Does Usman Have Coronavirus? '90 Day Fiancé: Before The 90 Days' Star Lisa Shares Update On Illness
Baby Girl Lisa and Sojaboy are asking 90 Day Fiancé viewers for prayers on Wednesday after Usman apparently came down with an illness on Tuesday. Both 90 Day Fiancé: Before The 90 Days stars posted on Instagram to let their followers know that Usman is sick.
Neither revealed details about what Sojaboy is going through, so there's no way to tell if he's suffering from Covid-19. His Instagram post simply revealed he's sick. "I'm seriously SICK," he wrote. "Pls [sic] i need your prayers."
Lisa and Usman are engaged on Before The 90 Days, but their storyline showed the pair struggling to get Usman's mother's blessing to wed. That hasn't didn't the pair from supporting each other, it seems, nor has Usman's claims (and most viewer's claims) that Lisa is controlling.
The pair likely signed a non-disclosure agreement with TLC, but Lisa often posts about her "babylove," which seems to reveal the pair are still together.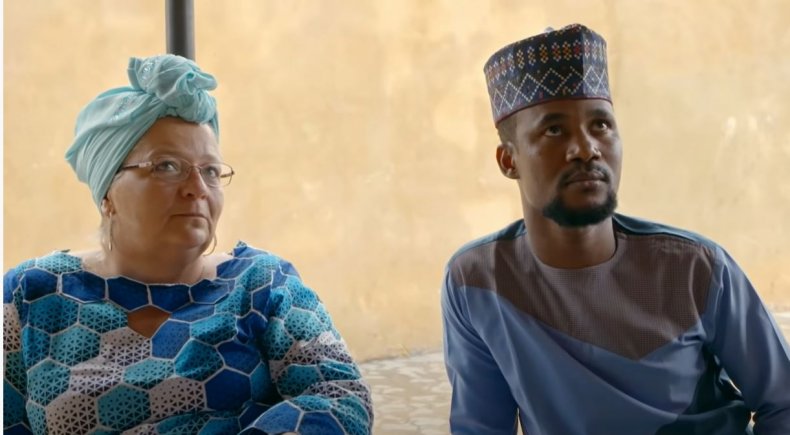 Lisa has been following up with Instagram posts since Usman's original ask. "Yes, it's TRUE Usman is sick an [sic] all prayers are welcome by Gods [sic] Grace he will be fine!! Feel better my Soja luv," she wrote, signed "BGL," or Baby Girl Lisa.
It appears Lisa doesn't know too much, though. She posted a follow up on that claimed she hasn't heard from Usman or any of his friends at this time. She listed three of his friends and said she's waiting to hear from them.
"Just pray in the meantime I have spoken to my Babylove less than an hour my line will be kept open for communication with Nigeria thank you all," she wrote.
Another 90 Day Fiancé star sent well wishes. Tom Brooks, who just split from Darcey Silva on this season of Before The 90 Days, commented on Lisa's second post. "Sending my love get well soon usman [sic]," he wrote.
On Wednesday afternoon, Lisa updated her Instagram story with a message that seemed to imply Usman is not suffering from COVID-19. "Let me squash these crazy a** bloggers right d*** now Usman is sick but to state he has coronavirus hellfire to each of you who report such s*** I'm still BGL an [sic] still ain't putting up with y'all bulls***." His symptoms are still unclear, though he also issued an Instagram story on Wednesday that claimed he's feeling a little better.
There still aren't too many confirmed cases of the respiratory virus in Nigeria. Compared to over 2.5 million globally, there are only 782 confirmed cases in Nigeria, as of Wednesday.
Conversations surrounding the country reveal they haven't tested many people for the disease, though. It's possible the low number is not because of a lack of infections, rather a lack of testing. Quartz Africa questioned testing procedures in late March.
Most 90 Day Fiancé stars seem to be living out their love stories in quarantine. The franchise even launched a limited spinoff series called 90 Day Fiancé: Self-Quarantine, that's designed to catch up with former subjects while they're stuck at home. The first episode aired on Monday night.
Fans of the show can watch Lisa and Usman's love story continue on Sunday nights at 8 p.m. ET.
Update (4/22/2020, 6:15 p.m.): This article was updated to include Lisa's statement about coronavirus and that Usman is feeling better.