This Dog Has Rescued Over 100 Koalas Injured During Australia's Devastating Bushfires
Bear might not be your average rescue worker but he has excelled at the task, helping conservationists find over 100 sick and injured koalas since he started the job last November.
The 5-year-old Australian koolie is a member of the University of the Sunshine Coast (USC) ''Detection Dogs for Conservation'' team. The initiative involves adopting rescue pups and training them to track koalas that need rescuing.
Bear's handler, Dr. Romane Cristescu, USC Detection Dogs for Conservation researcher, told the Australian Associated Press that the fire season may have ended in March but the team is still on the ground looking for sick and injured koalas.
"We're still finding animals that are struggling to find food. They're on the edge of starvation," she said.
"If we find them, wildlife carers can plump them up. Their goal is to release them when and where they have a better chance of having food available to them."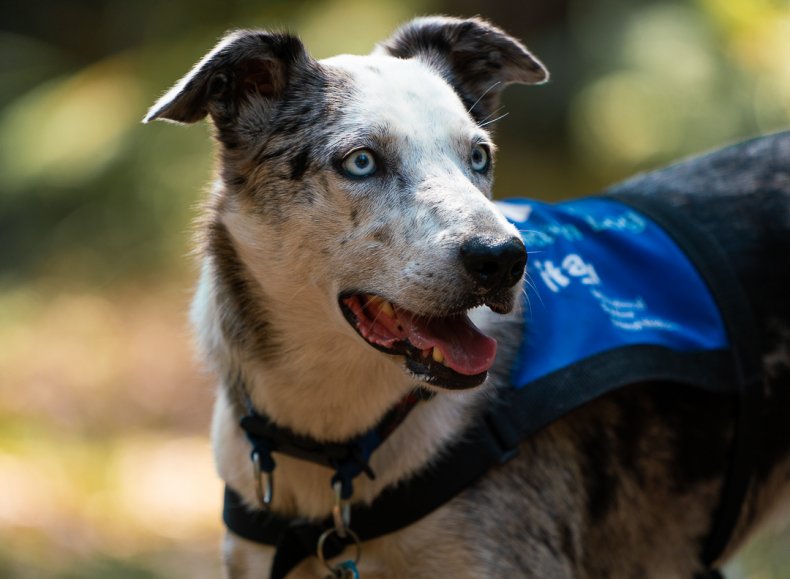 According to Cristescu, the characteristics that make Bear a more challenging pet are just the skills needed to rescue koalas stranded after a devastating bushfire season, estimated to have killed more than a billion animals nationwide.
"When we look for a new dog, we put the word out to all the rescue groups because often what we look for in a dog makes them difficult pets," said Cristescu. "So that high energy, obsession with playing."
A dogs' sensitive sense of smell makes them a powerful ally when it comes to certain olfactory tasks, from detecting explosives to sniffing out cancer. According to a 2016 article published in Frontiers of Veterinary Science, canids have been aiding conservation efforts at least as far back as the nineteenth century when they were used to seek out the New Zealand kiwi and kakapo.
When it comes to locating koalas today, that same powerful sense of smell can give them an edge over humans. After a drone equipped with an infrared camera is sent in to locate live koalas, Bear is sent out with his handler and a koala spotter to find them.
Cristescu explained the process in a statement published by the International Fund for Animal Welfare (IFAW), who work in partnership with USC on the program.
"We give Bear his favourite command "Let's go find!" and he is off and running. As Bear begins to smell fresh scats and urine, he knows he's on track," she said. "We travel light with our team of three, including Bear himself, his handler and a koala spotter. While the handler's eyes focus on Bear on the ground, the spotter scans the tree canopy."
She added: "Finally, Bear will drop to the ground and refuse to budge, indicating to us that it's time to scan the canopy above and find the koala."
Once the handler and the koala spotter catch sight of the koala, Bear gets his ball as a reward and the koala can be assessed and brought into care if needed. Between starting the job in November 2019 and April 2020, Bear has located more than 100 koalas and recieved a shout-out from the actor Tom Hanks.
"This has been an unprecedented fire in both it's extent and severity," Cristescu told Newsweek. "We have found some koalas with burns, but many have less visible injuries.
"We have found some koalas dehydrated and with infection linked to smoke inhalation. Most koalas were malnourished. We also have found orphans—koalas that are too young to be on their own in the bush, and must have been separated from their mum during the fire."
According to IFAW, it is estimated that around 6,382 koalas were killed across New South Wales (NSW) during the 2019-2020 bushfire season, accounting for 15 percent of the NSW population.
"Bear continues his life-saving work today, even as the world focus turns to the COVID-19 pandemic," said Cristescu.
"Our USC experts and partners know the bushfires will be back, and there is no time to spare when it comes to saving what remains of Australia's iconic wildlife."
The article has been updated to include additional comment from Dr. Romane Cristescu.