Dog the Bounty Hunter's search for Brian Laundrie remains ongoing and the reality television star has said that he finds the missing 23-year-old's father's involvement in the search odd.
Chris Laundrie, the father of Brian Laundrie, who is still missing and wanted by the FBI, accompanied law enforcement officials to search Florida's Carlton Reserve to search for his son this week.
Dog the Bounty Hunter—whose real name is Duane Chapman—and a team have been leading a high-profile search for Brian Laundrie, who is wanted as a person of interest in the homicide of his fiance Gabby Petito.
The reality TV star's daughter Lyssa Chapman is part of the team searching for Laundrie. Their search has taken place mainly in islands near Fort De Soto Park in Florida, but they also confirmed they are investigating tips that the fugitive was spotted on the Appalachian Trail.
Lyssa Chapman has said that her father finds Chris Laundrie's involvement strange.
"Dad and I were just speaking about how strange it is for the FBI to bring the father of a suspect on a search," she tweeted on Thursday. "Usually only typical of a stand-off situations... regardless we are still on the hunt for #BrianLaundrie."
The Laundrie family attorney, Steven Bertolino, confirmed to Newsweek: "Today Chris Laundrie accompanied members of law enforcement into the Reserve to show them the trails and places Chris and Brian have hiked and which Brian was known to frequent.
"There were no discoveries but the effort was helpful to all."
Bertolino added: "The entire Laundrie family is grateful for the hard work of the dedicated members of law enforcement that have been searching the Preserve for Brian over the last few weeks. Hopefully Brian will be located soon."
Lyssa Chapman also shared a text message from Bertolino who said Chris Laundrie was asked to attend the Carlton search to show law enforcement areas that his son, an avid hiker, frequents.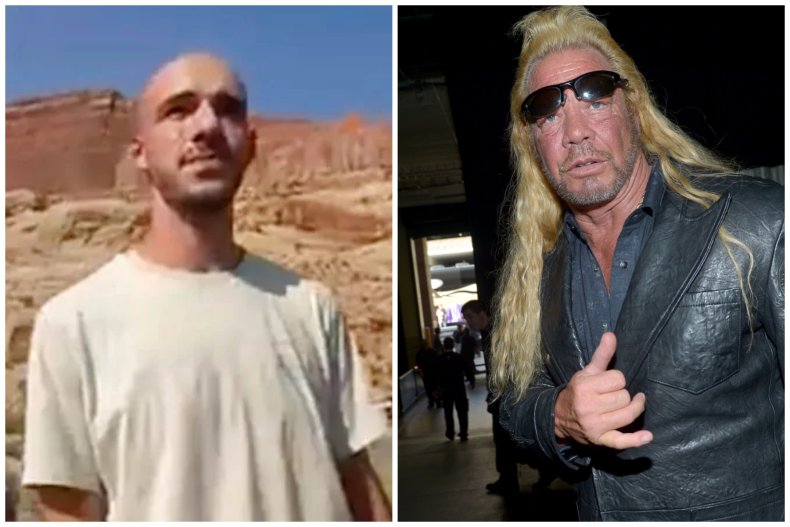 Despite being involved in the search for the last two weeks, Chapman and his team have been providing fewer updates to the media.
However, Lyssa Chapman has confirmed that they are very much still on the search.
"For those of you asking YES @DogBountyHunter and team are still in Florida and still on the Hunt..." she tweeted.
Lyssa Chapman's support of her father and his work comes as one of the TV star's estranged stepdaughters labeled his involvement in the Gabby Petito case, a "publicity stunt."