Dog the Bounty Hunter Says Brian Laundrie's Parents Need To Tell Him To 'Stop Running'
A Wyoming coroner has ruled that Gabby Petito died from strangulation and Dog the Bounty Hunter has said that the ruling makes Brian Laundrie "look guilty."
The reality television star—real name Duane Chapman—has said that the Laundrie family need to work on finding a way to stop their son from evading the law further. He also asked how the parents of the 23-year old can live with themselves.
"The coroner's statement has established a timeline that looks worse for Brian Laundrie. His continued evasion of law enforcement makes him look guilty. His best decision now would be to turn himself in," Chapman said in a statement to Newsweek.
"I can't fathom how Brian's parents can live with themselves after how they've stonewalled the Petito family. They need to be doing more to signal Brian to stop running."
A coroner confirmed that 22-year-old Petito had been strangled and her body left in the wilderness for up to four weeks.
"We find the cause and manner to be [the] cause [is] death by strangulation and manner is homicide," Dr. Brent Blue said during a press conference on Tuesday.
Blue also said his findings estimated Petito died three to four weeks before her body was found.
The remains were first discovered by investigators on September 19 before being confirmed to be Petito days later.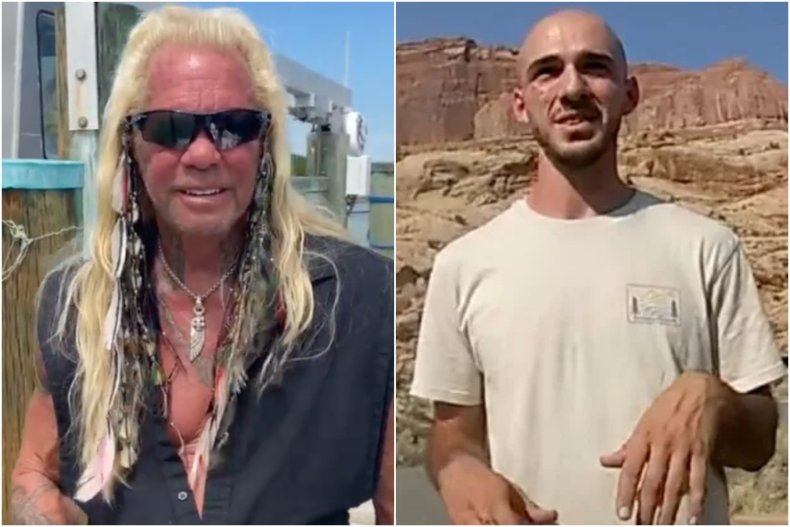 Brian Laundrie's attorney Steve Bertolino released a statement reiterating his client remained just "a person of interest" in her murder.
"Gabby Petito's death at such a young age is a tragedy," Bertolino said in a statement to Newsweek.
"While Brian Laundrie is currently charged with the unauthorized use of a debit card belonging to Gabby, Brian is only considered a person of interest in relation to Gabby Petito's demise. At this time, Brian is still missing, and when he is located we will address the fraud charge pending against him."
Laundrie has been missing since mid-September, after he returned from his and Petito's cross-country trip alone.
He remains a fugitive with Chapman leading a high-profile search in Florida.
Chapman has now revealed that he has remained in Florida following the release of the coroner's report despite having previously confirmed his return to Colorado due to an ankle injury.
WFLA also reported that the TV personality is still in Florida.
Speaking to reporter Josh Benson on Tuesday, Chapman emphasized that the autopsy findings are "not good for the entire Laundrie family."
"Brian's only chance is to turn himself in. He cannot run forever. The Laundries have stonewalled Gabby's family because they knew what Brian had done and it looks like they've helped him run and now it seems like based on the report coupled with their behavior, they have more than likely acted and aided and abetted a murderer."
Newsweek has contacted Laundrie's attorney for further comment.