Every dog breed is different, but even those canines seemingly least inclined to exercise still need to get moving to remain strong and healthy.
Dr. Jerry Klein, the American Kennel Club's (AKC) chief veterinary officer stresses the importance of distinguishing puppies and fully grown pooches when discussing dogs and exercise.
"Just like children, all puppies are energetic, rambunctious and sometimes even destructive," he told Newsweek.
"Below is a list of breeds of dogs that as mature dogs require a bit less exercise to keep them happy and satisfied."
Read on to discover which dog breeds require the least amount of exercise later on in life.
1. Bulldog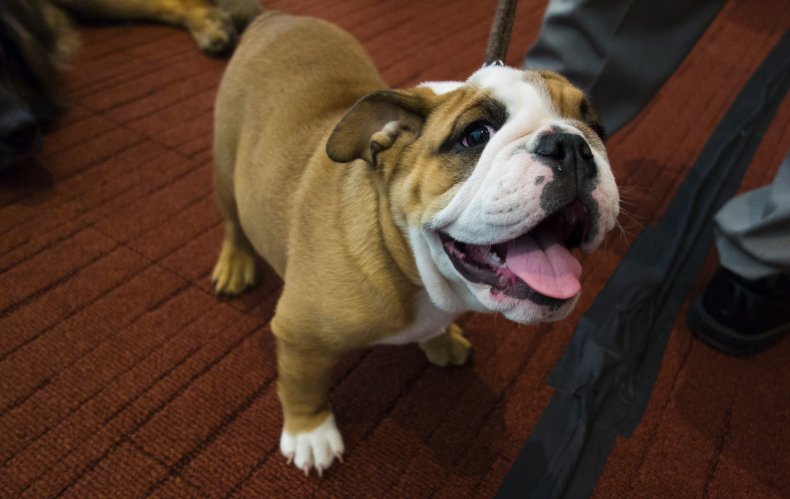 The Bulldog is a mellow breed requiring moderate exercise to keep them trim.
Dr. Klein said: "They are happy going on an occasional walk or light playtime.
"It's important to avoid overexerting bulldogs during warm weather as they are prone to overheating. During those hot days, bulldogs should spend time inside an air-conditioned environment."
2. French Bulldogs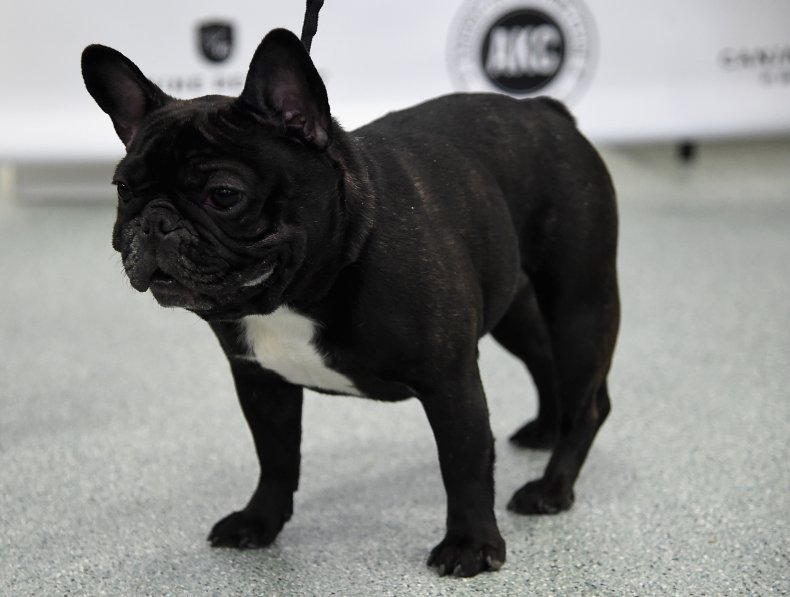 Frenchies are considered dogs ideal suited to apartment life, as these canines are seemingly content to relax out on the couch on their owners' lap.
The AKC expert said: "Make sure to take them on short walks daily to keep them in shape. Avoid overexerting them during the hotter months."
3. Basset Hounds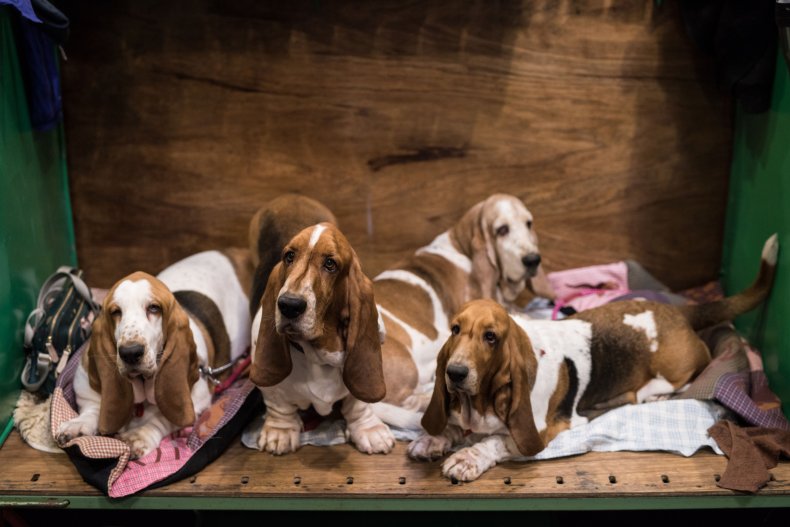 Basset hounds require only light to moderate exercises, meaning long walks will keep this breed healthy and prevent them from becoming overweight and bored.
Dr. Klein told Newsweek: "Basset Hounds benefit from moderate walks daily."
4. Dachshunds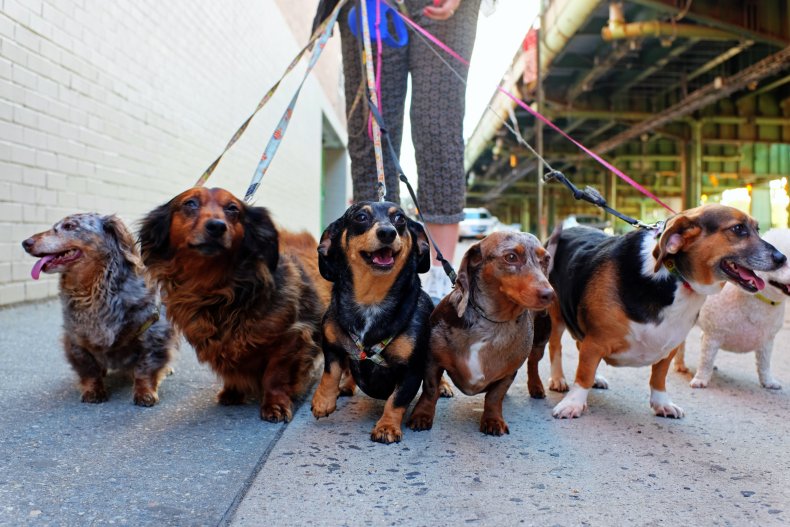 Moderate light exercise daily will help Dachshunds stay in shape and maintain their weight, with particular regard to supporting these long-bodied dogs' back strength.
Dr. Klein said: "Avoid too much jumping or high impact activity with this breed to prevent damage to their spine and joints."
5. Pugs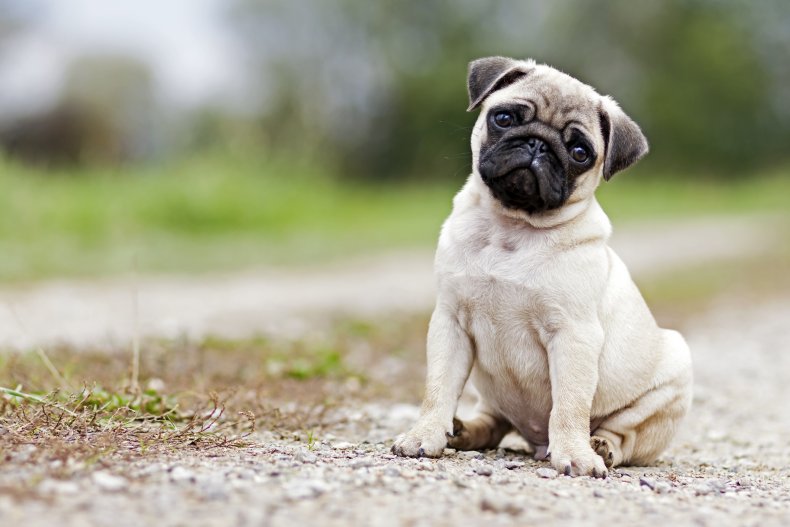 Although pet pugs are often more than happy to spend time with their owners on the couch, daily walks and play sessions are an important way to keep their weight in check.
However, Dr. Klein cautioned: "This breed does not tolerate hot weather well and should not be made to perform strenuous activity outside during the hotter months."
6. Shih Tzu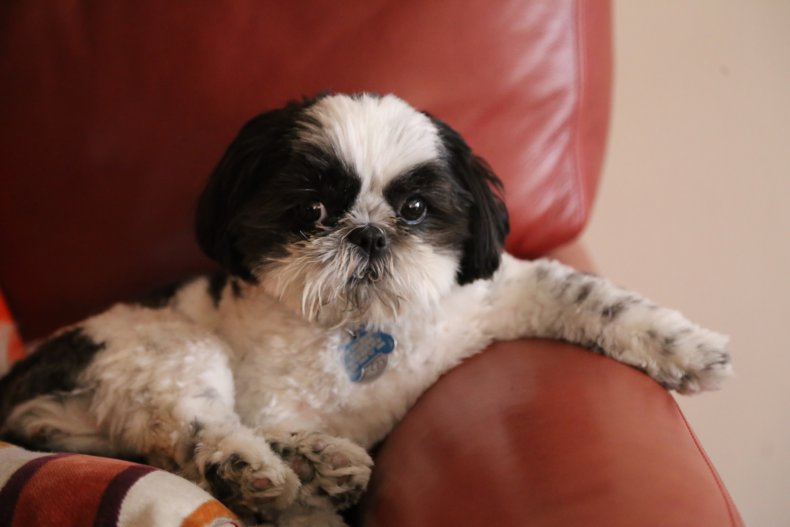 These distinct-looking Tibetan dogs were bred to be house companions and consequently require only relatively light exercise.
The AKC expert said: "Ideally, they should still get some activity in daily in the form of light walking or playtime."
7. Pekingese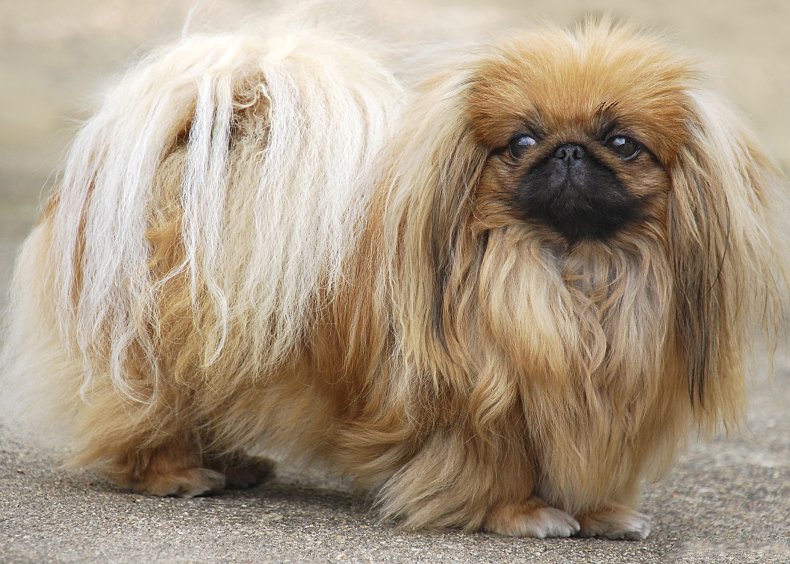 This dog breed is considered a great companion and Pekingese's usually sedate nature means they often require minimal exercise.
Dr. Klein said: "Pekingese should also not be subject to overly warm weather."
8. Pomeranian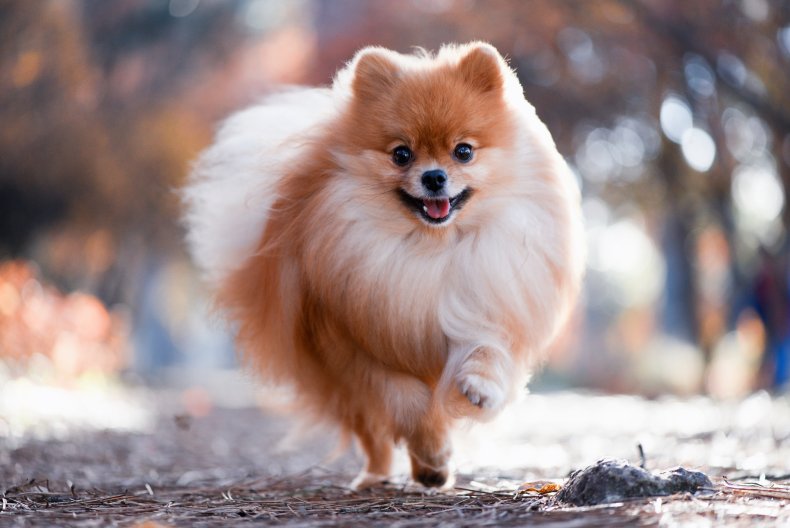 What these pint-sized toy dogs lack in stature, they more than compensate with personality.
Dr. Klein told Newsweek: "The Pomeranian enjoys being a lap dog but can be kept active either through short or indoor play."
9. Bullmastiffs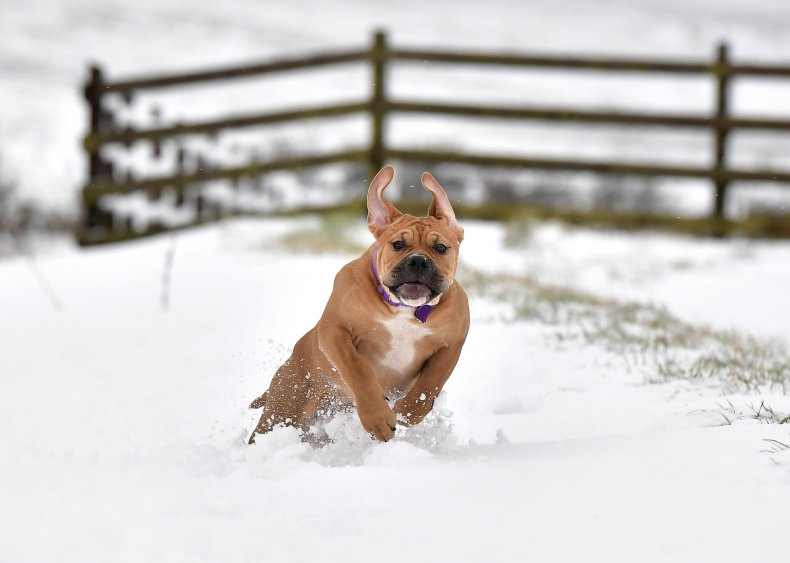 This breed should be kept lean, especially since these large and athletic dogs grow quickly, which can take a toll on their bodies.
The AKC's Chief Veterinary Officer said: "Daily walks or playing outdoors is a good way to keep them active."
10. Chihuahua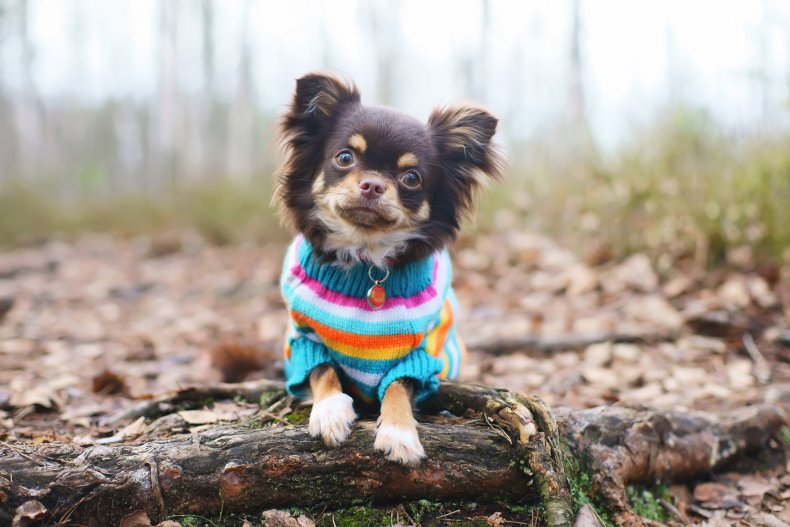 Recognized as one of the smallest breeds of dog, the Chihuahua requires short walks to help them maintain a healthy weight.
Dr. Klein said: "They enjoy running and playing and can get a lot of exercise in a small space."
11. Tibetan Mastiff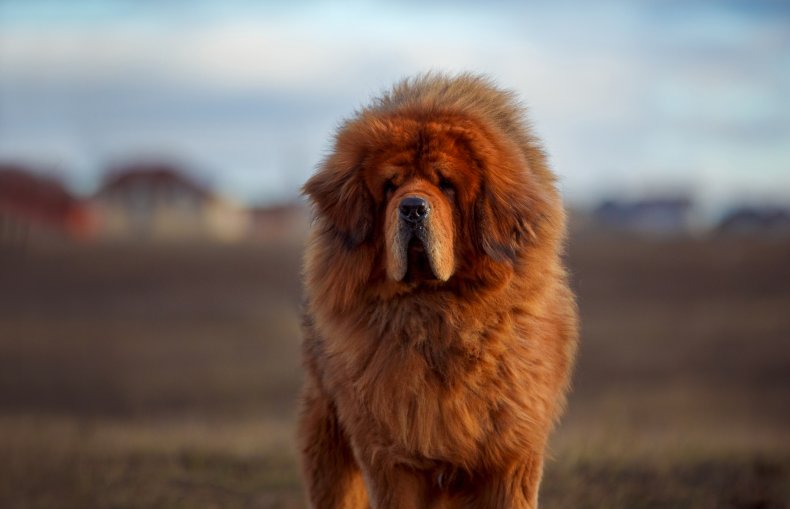 This ancient dog breed boasts a loving and gentle nature belying their intimidating size.
Dr. Klein said: "The Tibetan Mastiff is a giant breed that tends to conserve its energy and does best when it's given a work-related task instead of structured play."
12. Spinone Italiano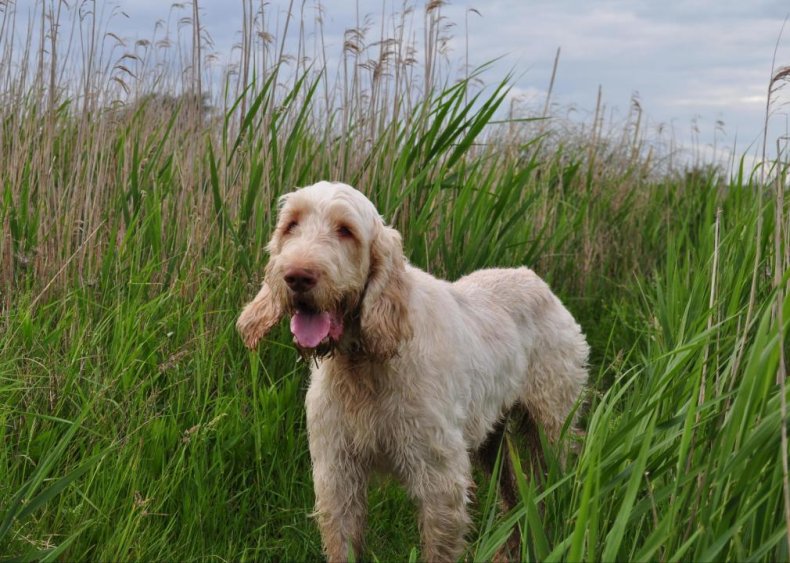 These densely-coated hunting dogs are a large breed with moderate energy needs.
The AKC's Chief Veterinary Officer said: "The Spinone Italiano does well with long walks or hikes with its owner and likes to be a part of the family."
13. Neapolitan Mastiff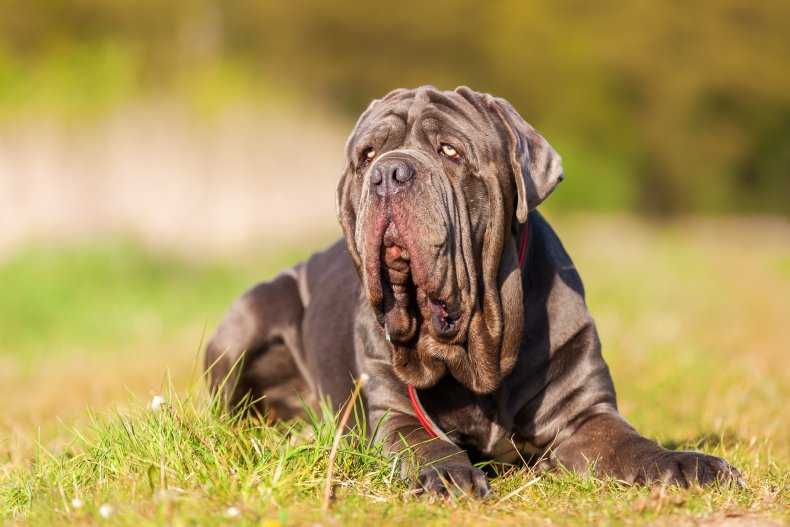 This breed does best with lower impact exercises as their joints can be easily injured.
Dr. Klein said: "A moderate walk is best for the Neapolitan Mastiff to avoid serious injuries that can come from running or jumping."
"During the summer, it should have its time outside limited to avoid overheating."
14. Cavalier King Charles Spaniels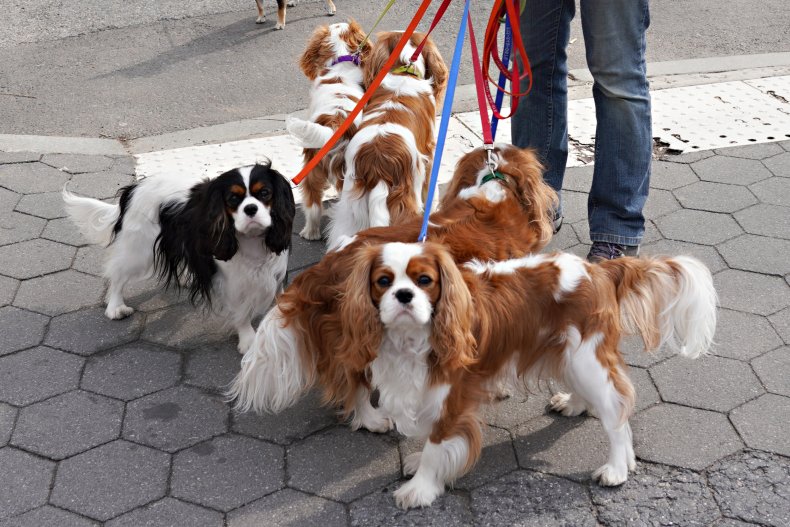 Though to be one of the world's oldest toy dog breeds, Cavalier King Charles Spaniels are both a good choice for first-time dog owners and excellent companions for older people.
Dr. Klein said: "This toy breed enjoys being a lap dog, but benefits from going for walks or being active in dog sports."
15. Chinese Crested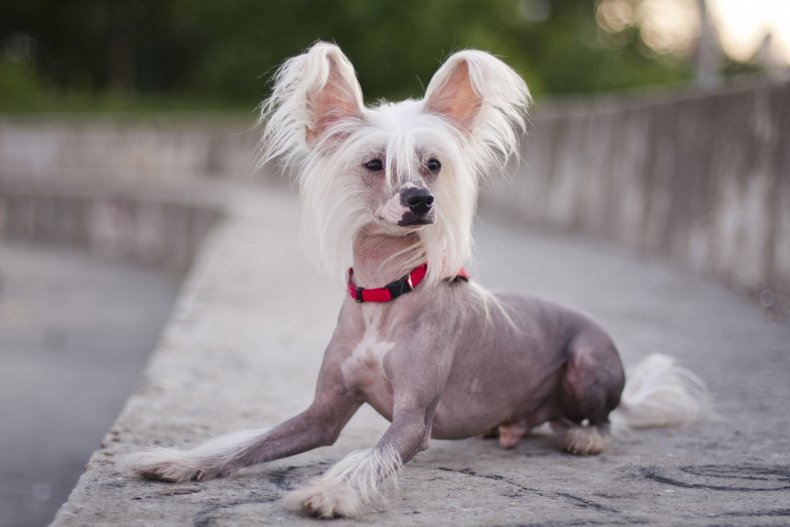 The Chinese Crested can usually be satisfied with a simple short daily walk or some playtime in its owner's backyard.
Dr. Klein said: "This breed is quite competitive at canine sports. Please be mindful that the hairless variety requires dog sunscreen in the summer months to prevent sunburn."
16. Dogue de Bordeaux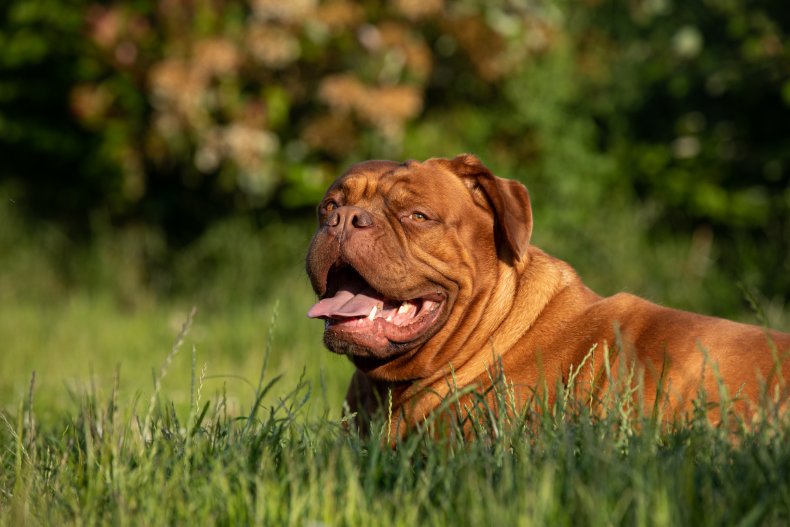 Prospective owners of a Dogue de Bordeaux should be aware how, as a puppy, strenuous exercise can apply significant pressure on this breed's joints, meaning low-impact exercise is best.
Dr. Klein said: "As an adult, you can slowly add some more exercise to their routine because they grow up to become very strong dogs."
17. Great Dane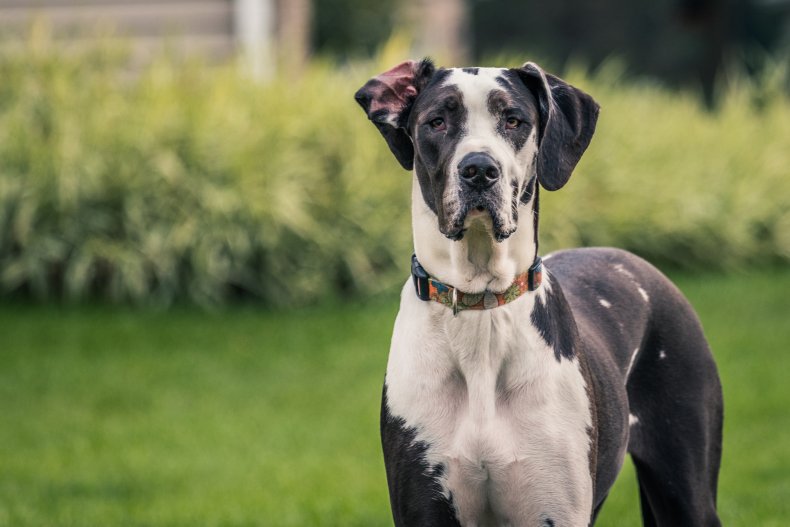 Despite their imposing size, Great Danes make excellent companion dogs that are more than content with a brisk walk.
The AKC expert said: "Great Danes are a magnificent breed and very active and lively puppies."
18. Scottish Deerhound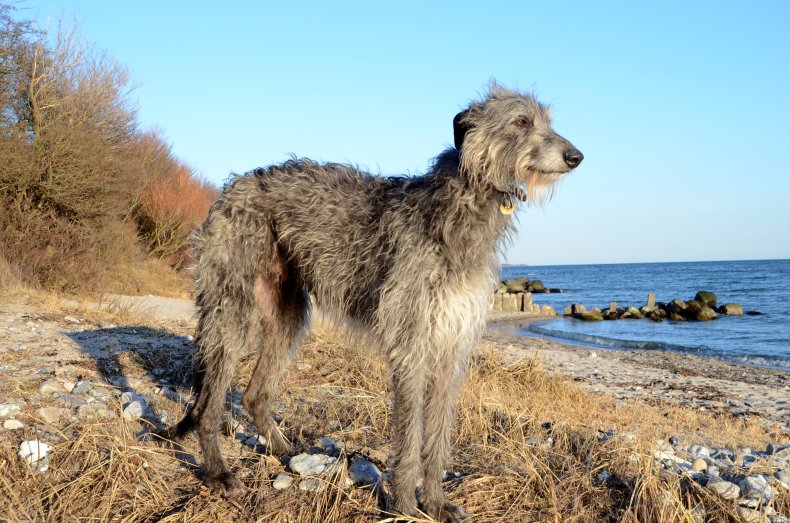 Despite their immense proportions, these purebred dogs are not suitable for apartment living as they have high energy needs.
Dr. Klein said: "Grown Deerhounds are hard to pry off the couch, but short daily walks are important for their health."
19. Japanese Chin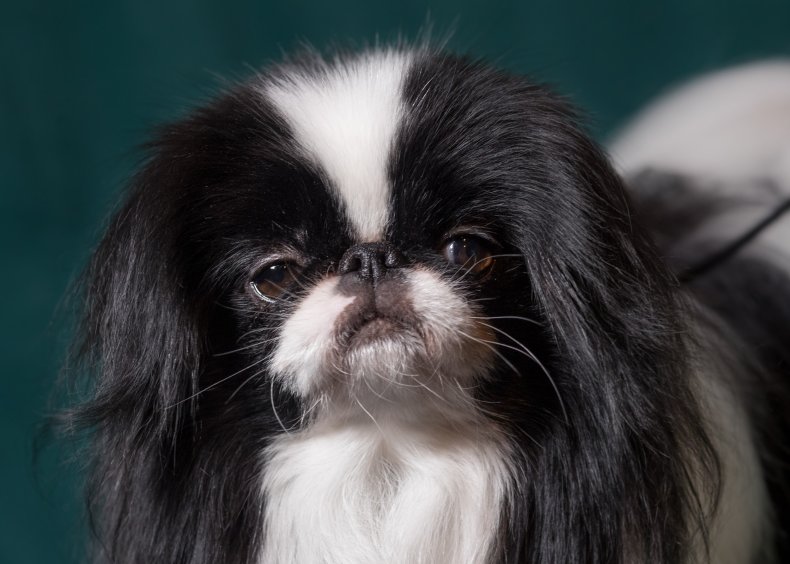 The Japanese Chin is considered a standard companion toy lapdog ideally suited to confined apartment living.
Dr. Klein said: "A slow walk would be the most exercise the Japanese Chin needs."
20. Coton De Tulear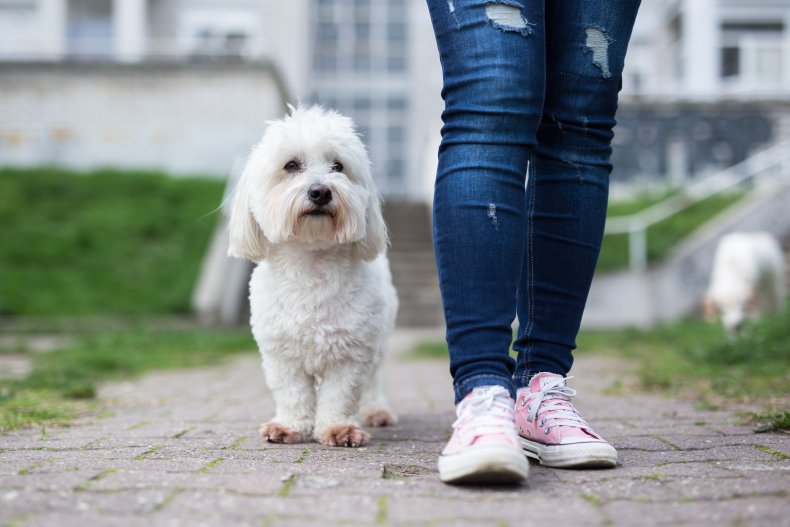 This breed requires moderate exercise and benefits either from daily walks or playing fetch in the backyard.
AKC's Chief Veterinary Officer said: "It's important to keep them active to avoid them becoming destructive."