25 Dog Breeds That Stay Small
All dogs are adorable, whatever their size—but some of the cutest pets come in permanently petite proportions.
Although these pocket-sized pooches may take up little space, many of these toy dog breeds have big personalities.
Here's a look at dog breeds that remain small throughout their lives.
Affenpinscher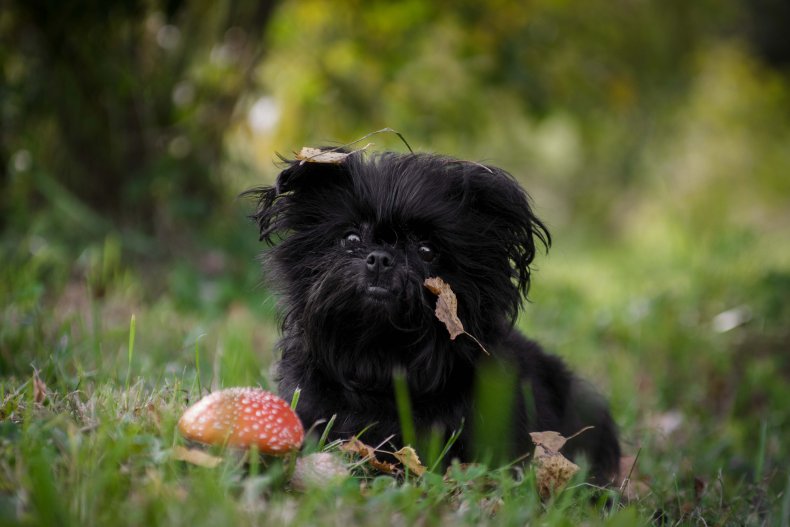 The Affenpinscher, known as a little 'black devil' dog, was developed to get rid of rodents.
These small wire-haired, terrier-like dogs often appear to believe they are much bigger dog than they actually are, and the Affenpinscher is particularly popular for its mischievous character and curious temperament.
Alaskan Klee Kai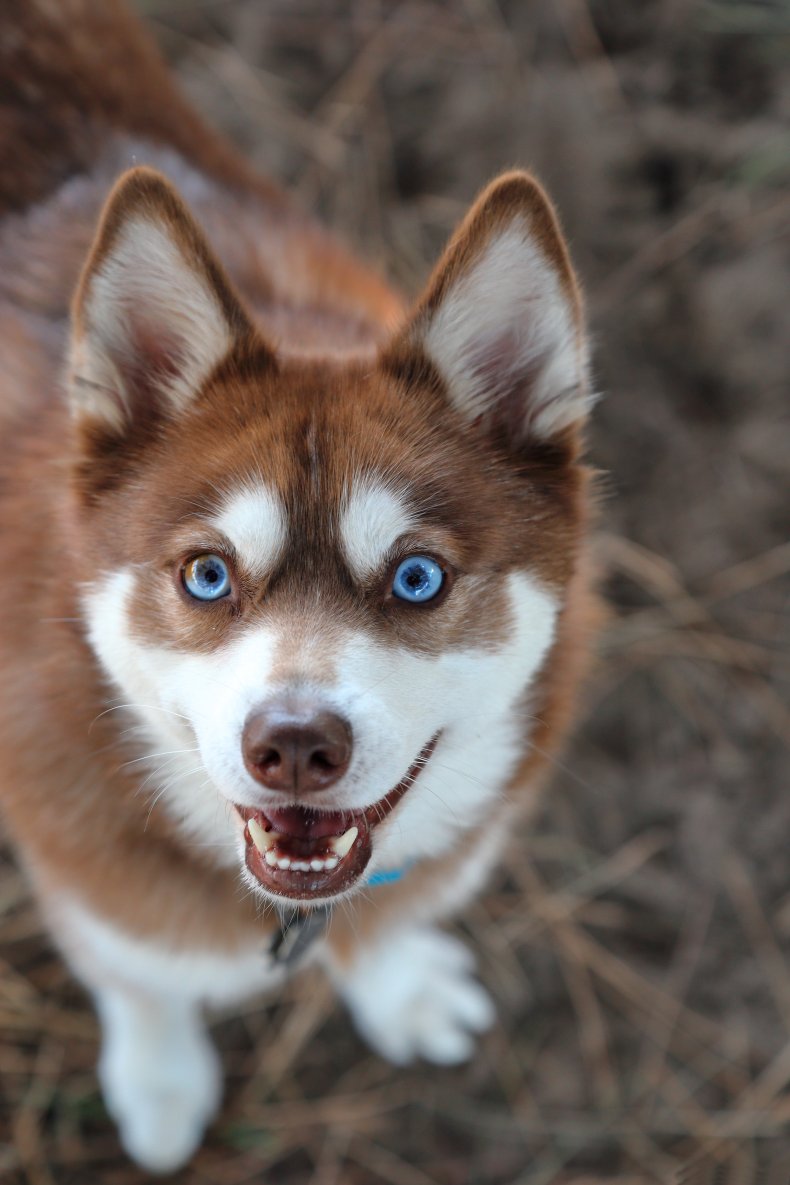 The Alaskan Klee Kai is a relatively new breed of dog whose name is an Inuit term translated as "small dog".
This Spitz-type energetic and intelligent breed closely resembles a smaller version of the Siberian Husky and an adult can only weigh 15 pounds.
Bichon Frise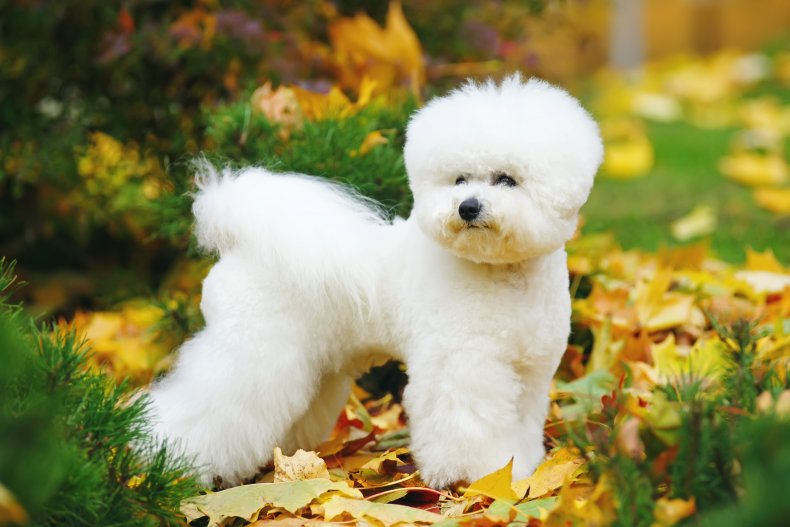 This is a little white breed originating from the Mediterranean with soft "frise" corkscrew curls.
Closely resembling a child's toy, this breed is prized for its mischievous nature and loving temperament.
Boston Terrier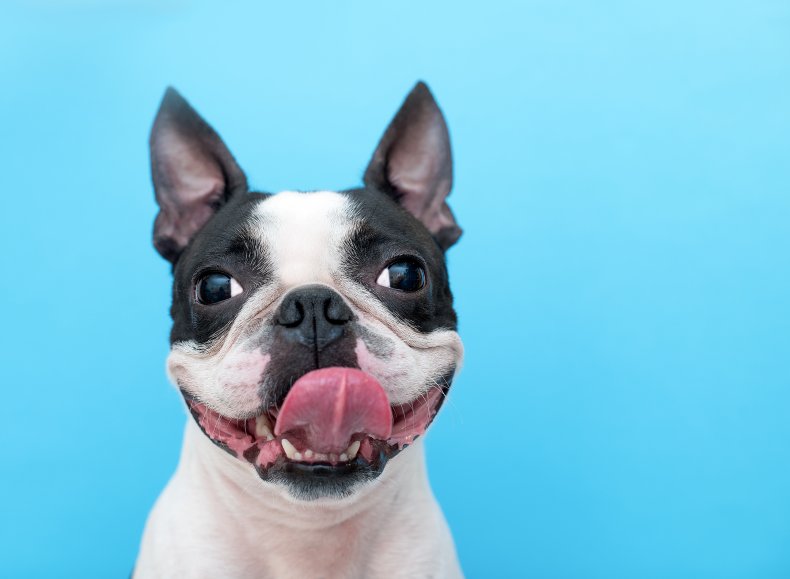 Although originally bred to be fighting dogs, today's Boston Terriers are gentle and affectionate companions.
The cute little body, weighing less than 25 pounds, has a unique tuxedo coat making these little dogs all the more adorable.
Cavalier King Charles Spaniel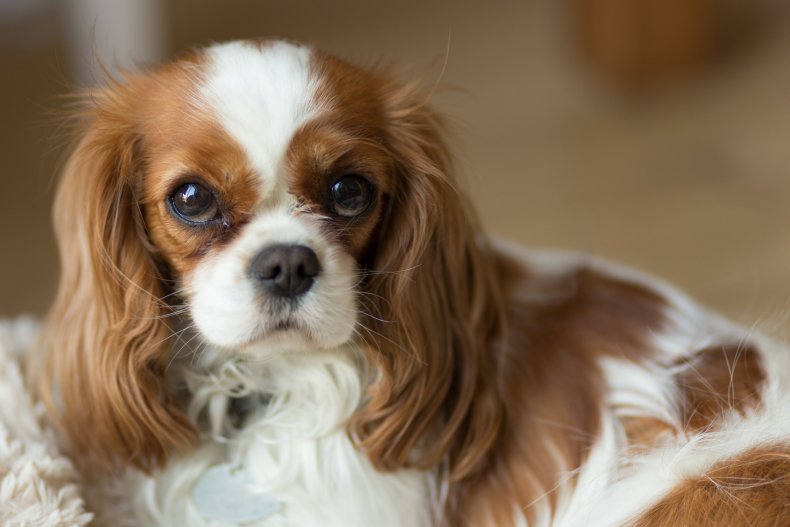 This affectionate and gentle toy dog breed thrives on living at the heart of a family.
A King Charles can easily adapt to any living situation, and these miniaturisation of sporting spaniels are both friendly and easy to housetrain.
Chihuahua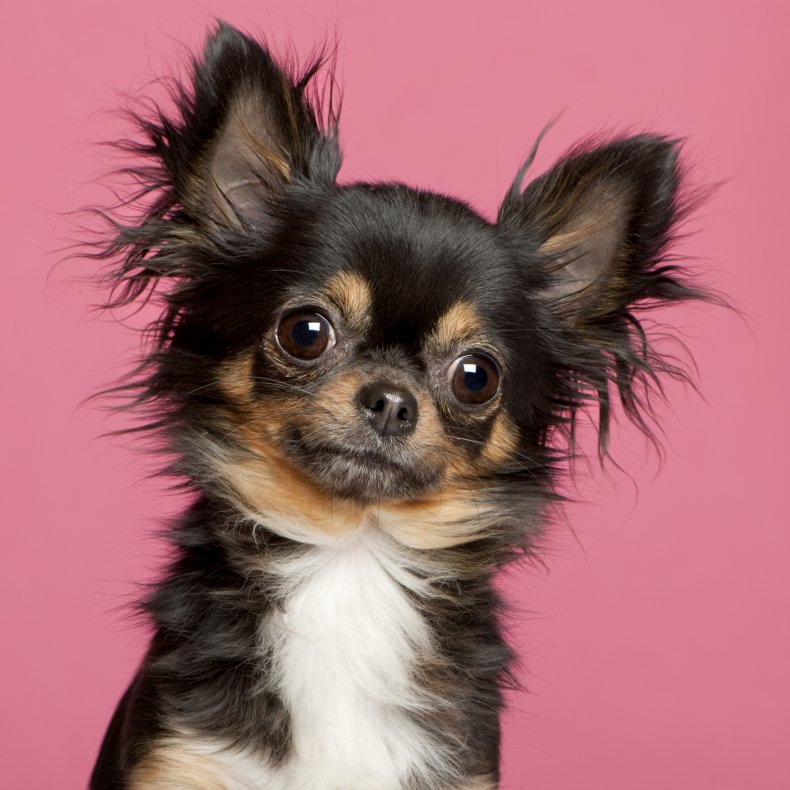 The Chihuahua can pack a powerful personality into its diminutive frame.
The world's smallest dog breed is popular for its confidence, enthusiasm and loyalty and often considers itself the head of the household.
Chinese Crested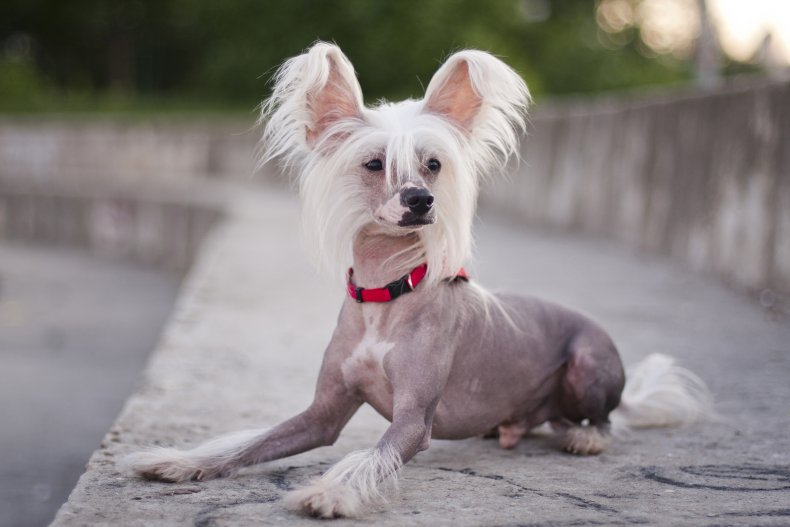 This ancient breed can be traced back to the Chinese Han Dynasty and although the hairless version is the most famous, a powderpuff version with a long double coat also exists.
The small-scale Chinese Crested is as loving as it is good-looking, and these dogs are always totally devoted to their owners.
English Toy Spaniel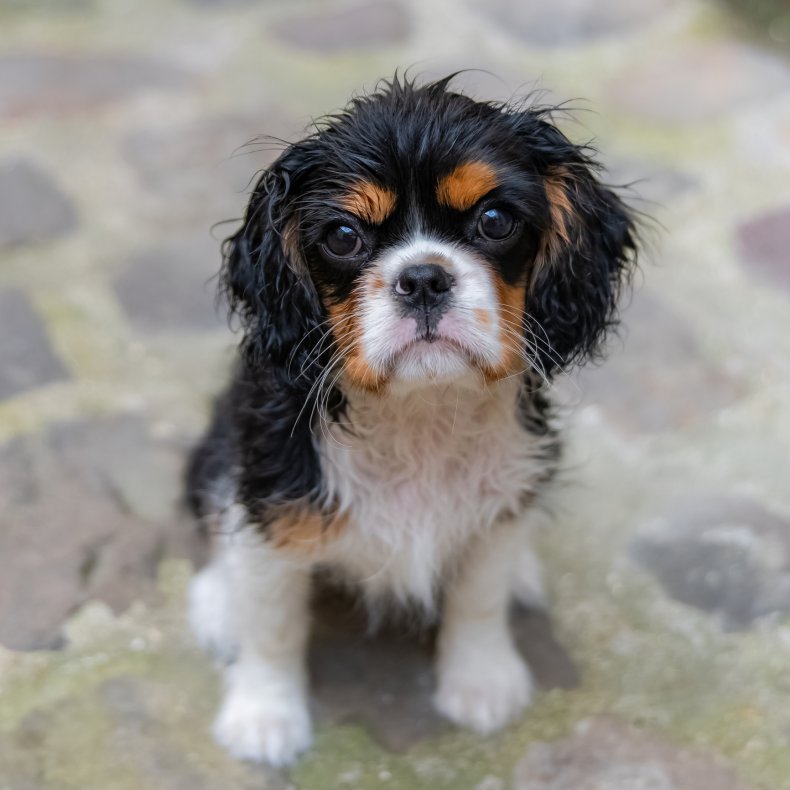 Despite a striking resemblance to the better-known Cavalier King Charles Spaniel, the English Toy Spaniel is a distinct breed.
This equally tiny breed is an excellent option for your next pet with its affectionate personality, while its petite frame makes them suitable for apartment living.
Havanese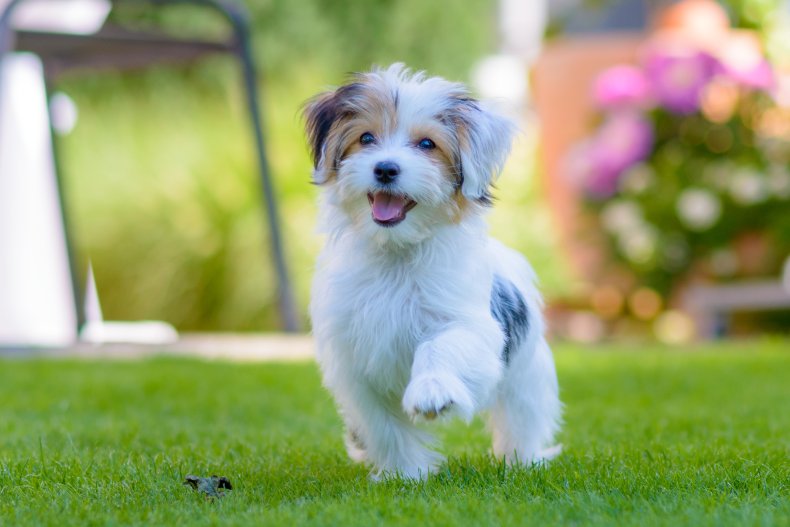 The Havanese is a member of the Bichon family and officially the national dog of Cuba.
This compact canine is not only a loving addition to any family, this energetic breed also useful for playing the role of a watchdog.
Italian Greyhound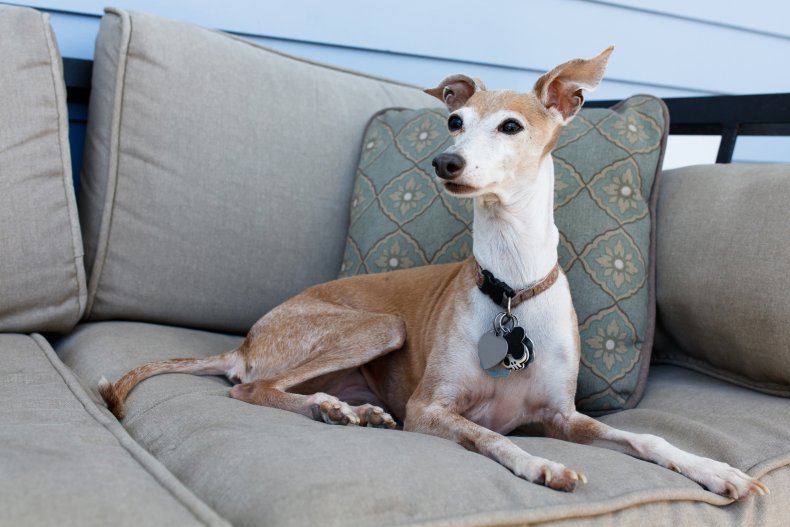 Italian Greyhound is a slight and slender breed dating back to ancient Egypt and the Roman Empire.
These dogs are prized for their loyalty and affectionate temperament, in addition to being particularly playful and athletic.
Japanese Chin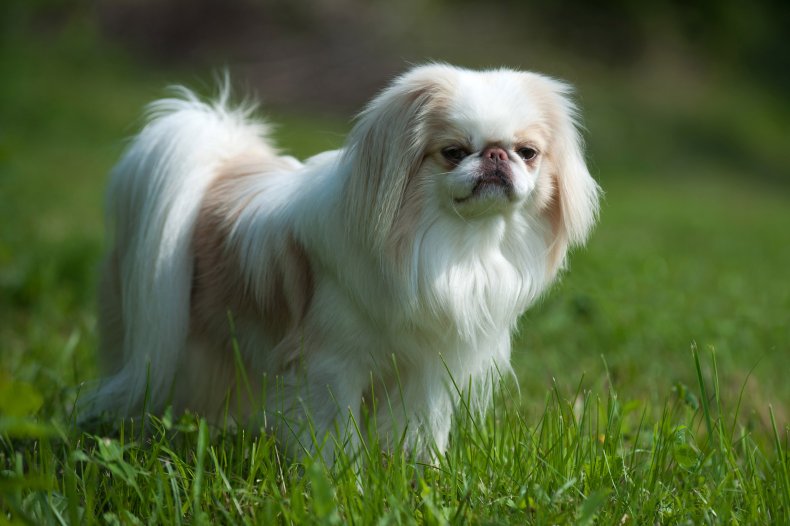 Japanese Chins were historically bred to live in the lap of luxury and this most aristocratic of dog breeds remains a wonderfully petite companion for indoors-types.
"Chin" translates as "catlike" and refers both to the shape of their heads and their fastidious, almost feline, cleanliness, and these dogs can sometimes be seen wiping their faces with their paws.
Lhasa Apso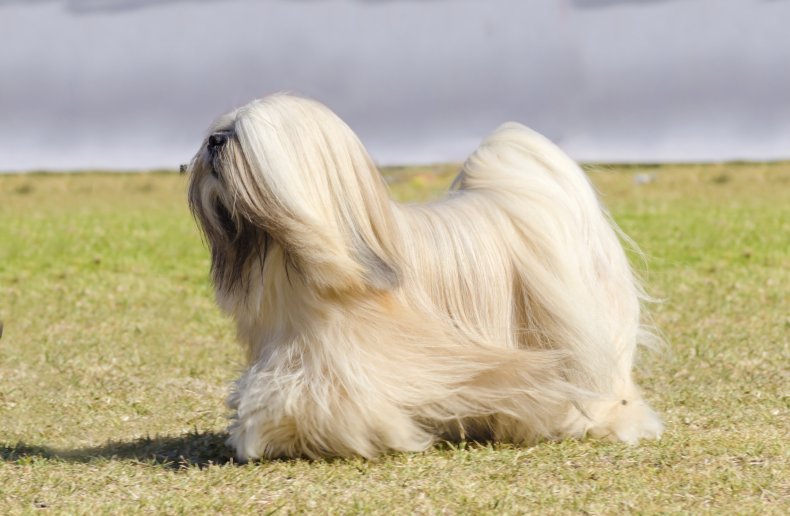 Lhasa Apsos were one of the first breeds to be used as a companion dog and the delightful small dogs were kept for centuries by Tibetan monks, who they served as helpful watchdogs thanks to their sharp and loud bark when alarmed.
And although described as independent and slightly stubborn, these long-haired beauties are incredibly loyal and faithful to their adopted families.
Maltese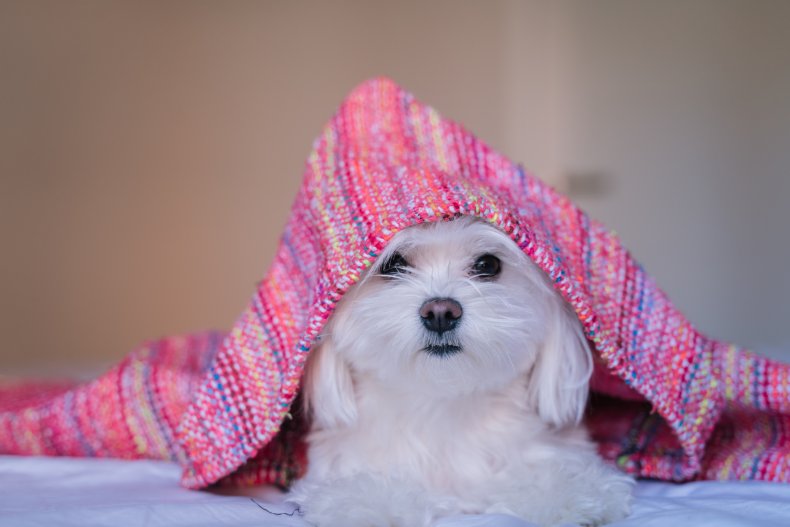 The modern-day Maltese are sometimes caricatured as mini canine aristocrats.
However, this breed with long silky hair is also an excellent watchdog and easy to train.
Miniature Pinscher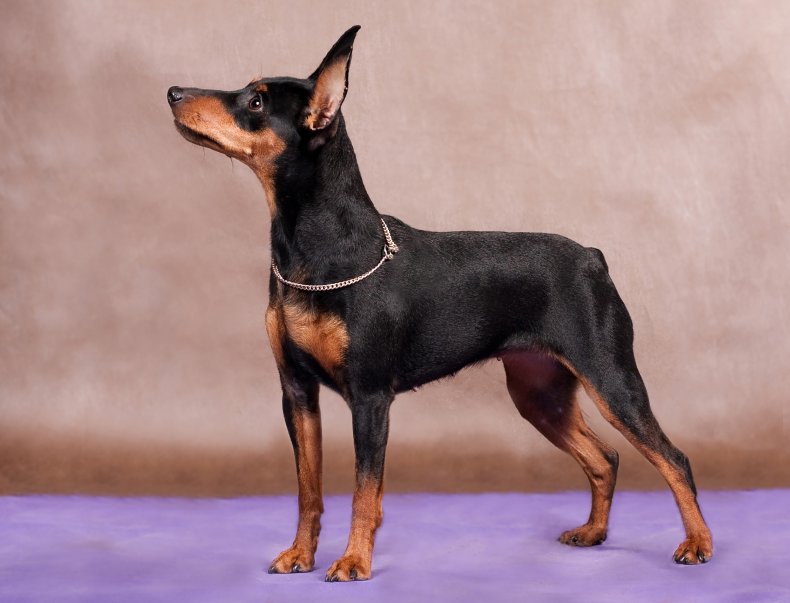 While originally used for pest control, the "King of Toys" now enjoys life at the centre of families.
These sturdy, compact dogs are well-known for their distinctly high-stepping gait, and vocal abilities, making Miniature Pinschers wonderful watchdogs.
Norfolk Terrier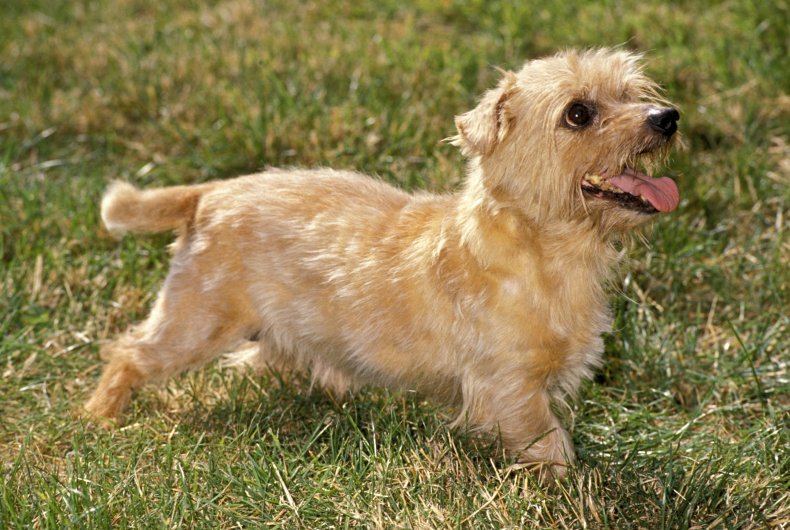 Norfolks are among the smallest terriers but still have the alert, fearless and confident personality associated with larger dogs bred to hunt in packs.
These dogs possess expressive eyes and a winningly wiry coat, making Norfolks fit to be fantastic companions.
Papillon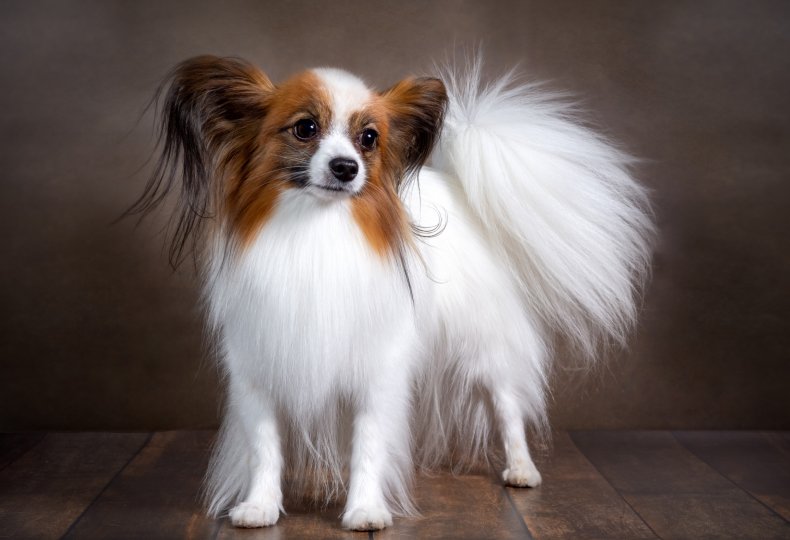 Papillon translates as "butterfly" in French and these intelligent and dainty dogs are recognised for their similarly shaped ears.
Even when fully grown, this highly intelligent and obedient breed is small enough to be comfortable living in an apartment.
Pekingese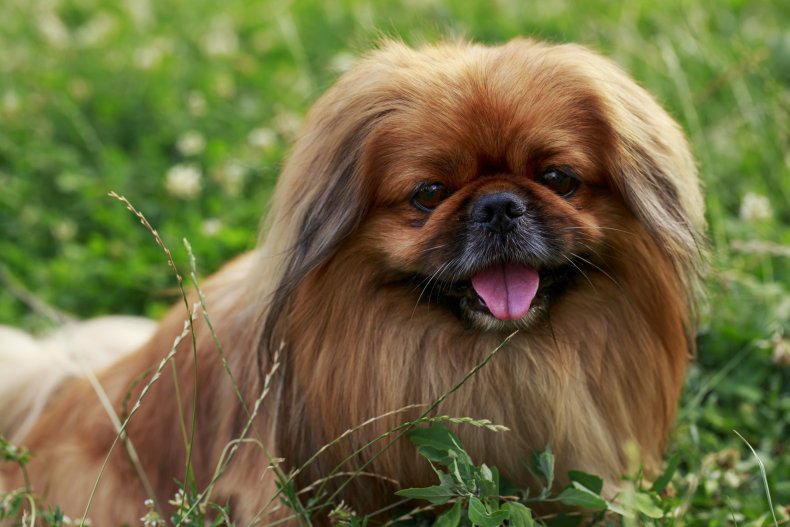 This breed was a favourite in Peking's Imperial palace and these small-scale dogs still retain a regal dignity.
Weighing no more than 12 pounds, their small size makes them a good choice for apartment life, although Pekingese do enjoy regular walks.
Pomeranian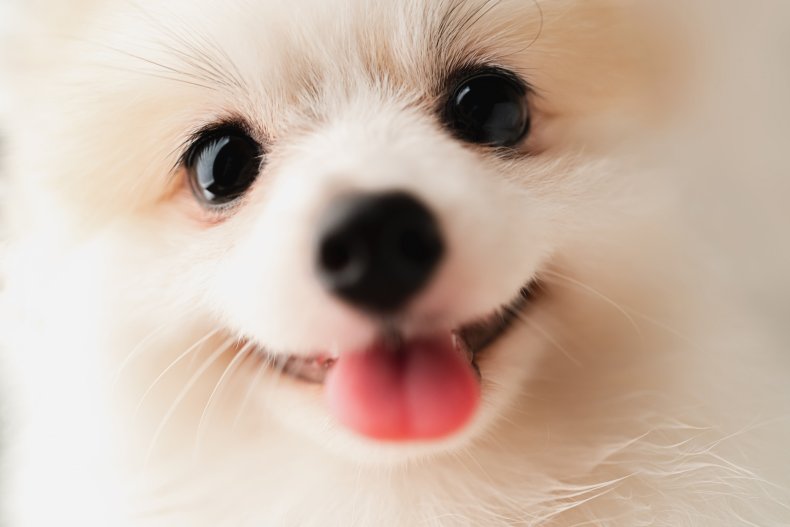 Royal patronage, including from Queen Victoria, played a role in popularising Pomeranians, aided by these dogs' delightfully dainty appearance and outgoing character.
This diminutive breed is exceptionally loyal to its owners, making the Pomeranian a great watchdog and cuddly companion who enjoys both indoor play and short outdoor exertions.
Pug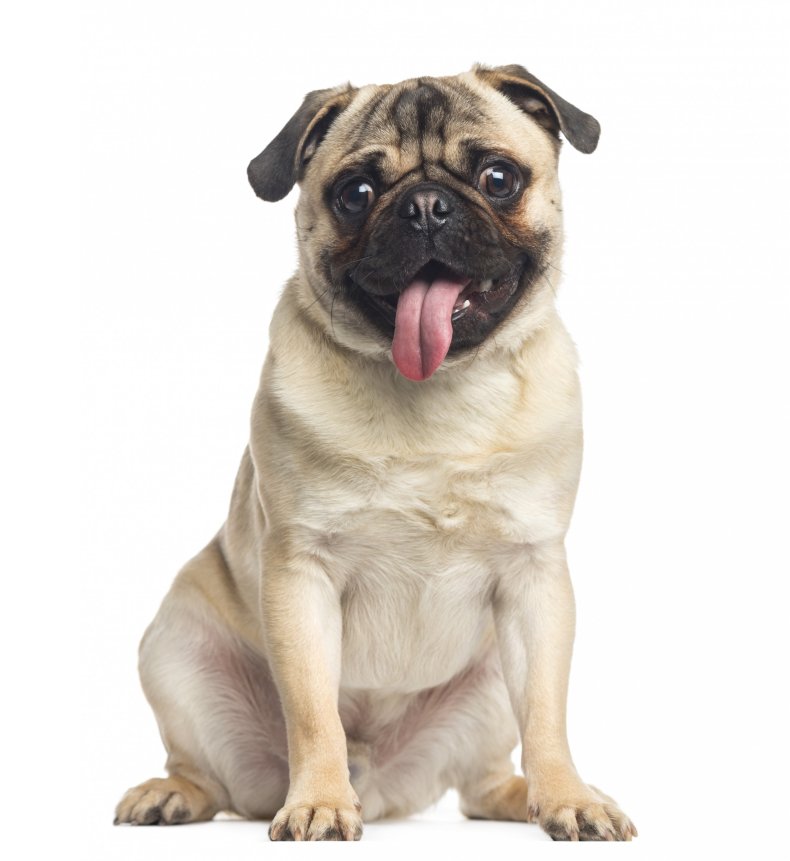 Hailing from China via the Netherlands, the Pug can pack plenty of dog into its small-scale frame.
This small, playful and affectionate breed loves everything—from enjoying the great outdoors to spending quality time being petted by its owners.
Schipperke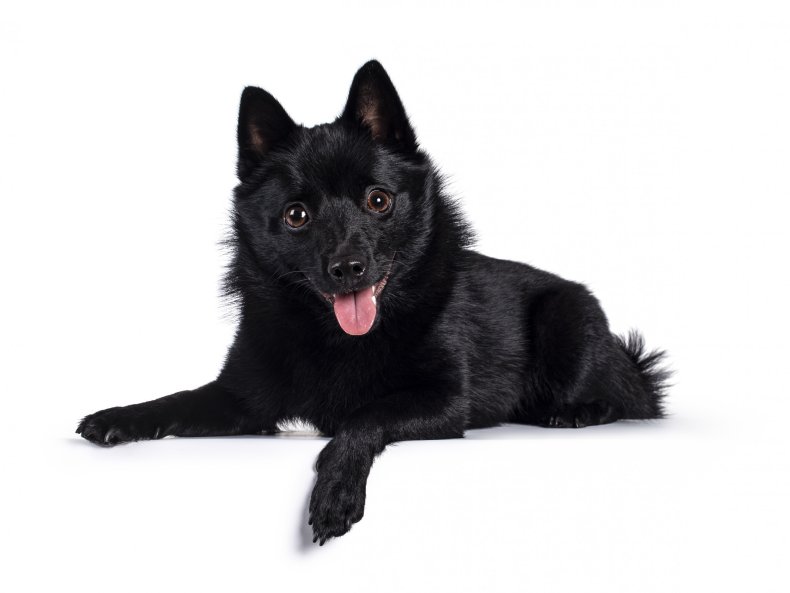 This Flemish barge dog, whose name means 'Little Skipper', was originally bred to be a watchdog and rat catcher on the river barges.
Small, foxlike and enthusiastic Schipperkes are known for their willful attitudes and distinctive matt-black coats.
Shih Tzu
Known as the Lhasa Lion dog in China, where it originated, the Shih Tzu's energetic and friendly attitude makes the breed an excellent house pet.
These small dogs boast a long and luxurious coat which can be kept in a "puppy cut" for easier maintenance.
Shiba Inu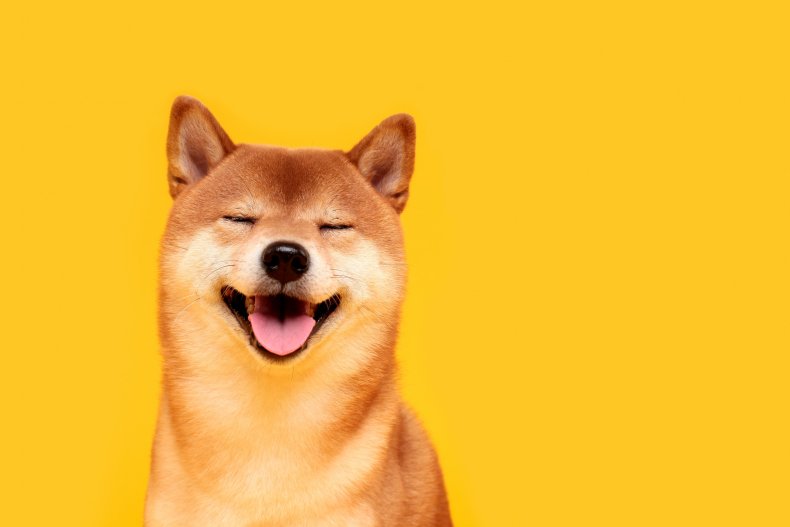 A National Monument of Japan, where their name translates as "small dog", these dogs were originally bred to hunt small game.
With their alert and attentive characters, and their meme-friendly handsome faces, these are increasingly popular companion dog around the world.
Toy Fox Terrier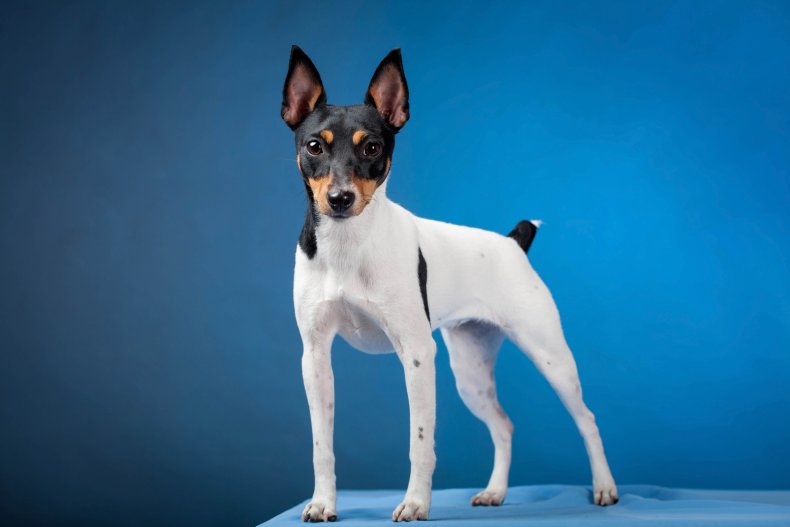 Terriers were originally bred as earth dogs, to dig-out prey when a fox went to ground.
However, Toy Fox Terriers are outgoing and friendly and capable of a range of activities, from acting as a watchdog, to being fussed over on the sofa.
Toy Poodle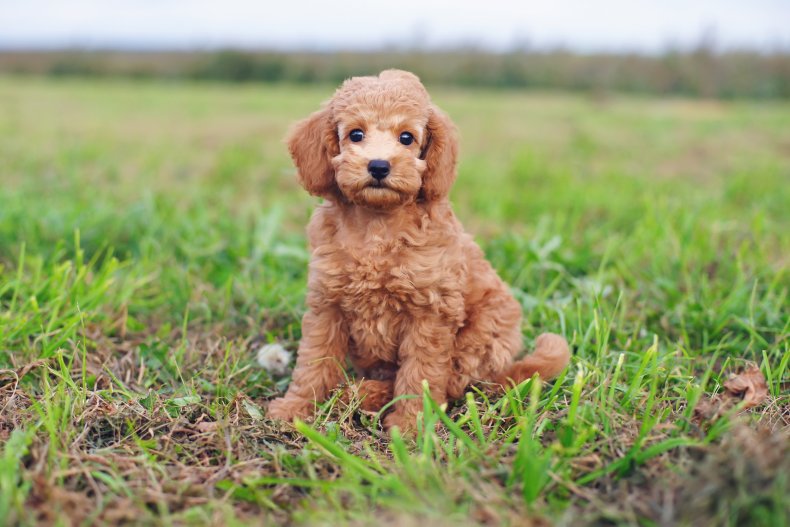 This glamorous and intelligent dog breed is descended from German duck hunters.
The breed comes in three size varieties, with the Toy being the smallest, while the petite Poodle's hypoallergenic coat is suited to those with allergic reactions to fur.
Yorkipoo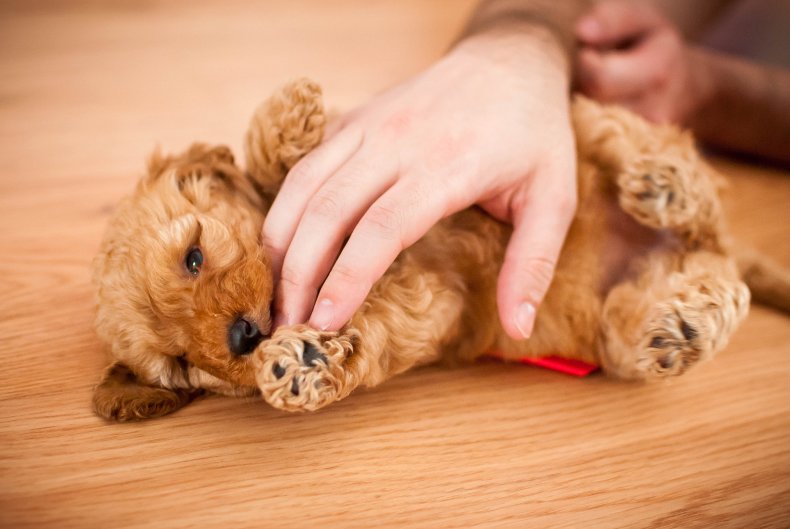 The Yorkipoo is a modern-day designer dog cross between the Yorkshire Terrier and a Toy or Miniature Poodle.
Prized for its adorable appearance and fun-loving temperament, this breed is ideal for prospective pet owners who lack a lot of space in their apartment.
Yorkshire Terrier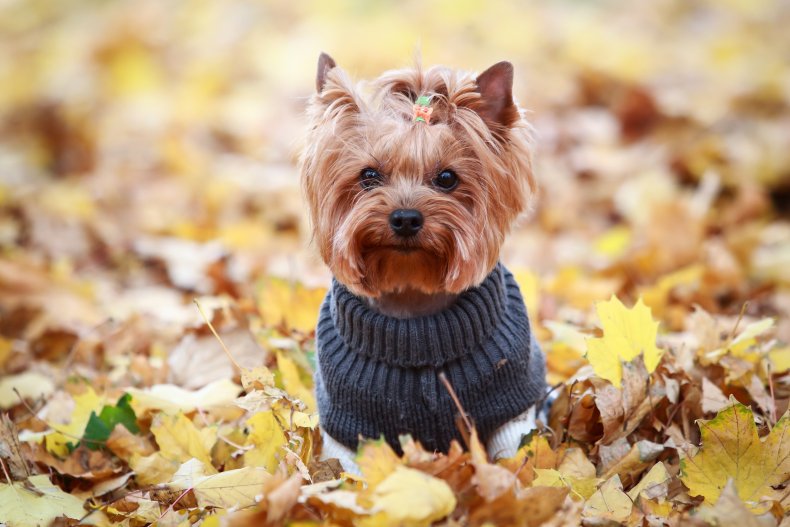 These toy dogs originate from the Yorkshire cotton mills, where Scottish labourers brought their terrier to work with them.
Weighing on more than seven pounds, Yorkshire Terriers pack an energetic punch into a compact package, and their trademark tan-colored gorgeous, silky fur has the added bonus of being hypoallergenic.