Passengers Blame United Airlines Flight Attendant for Death of 10-Month-Old Puppy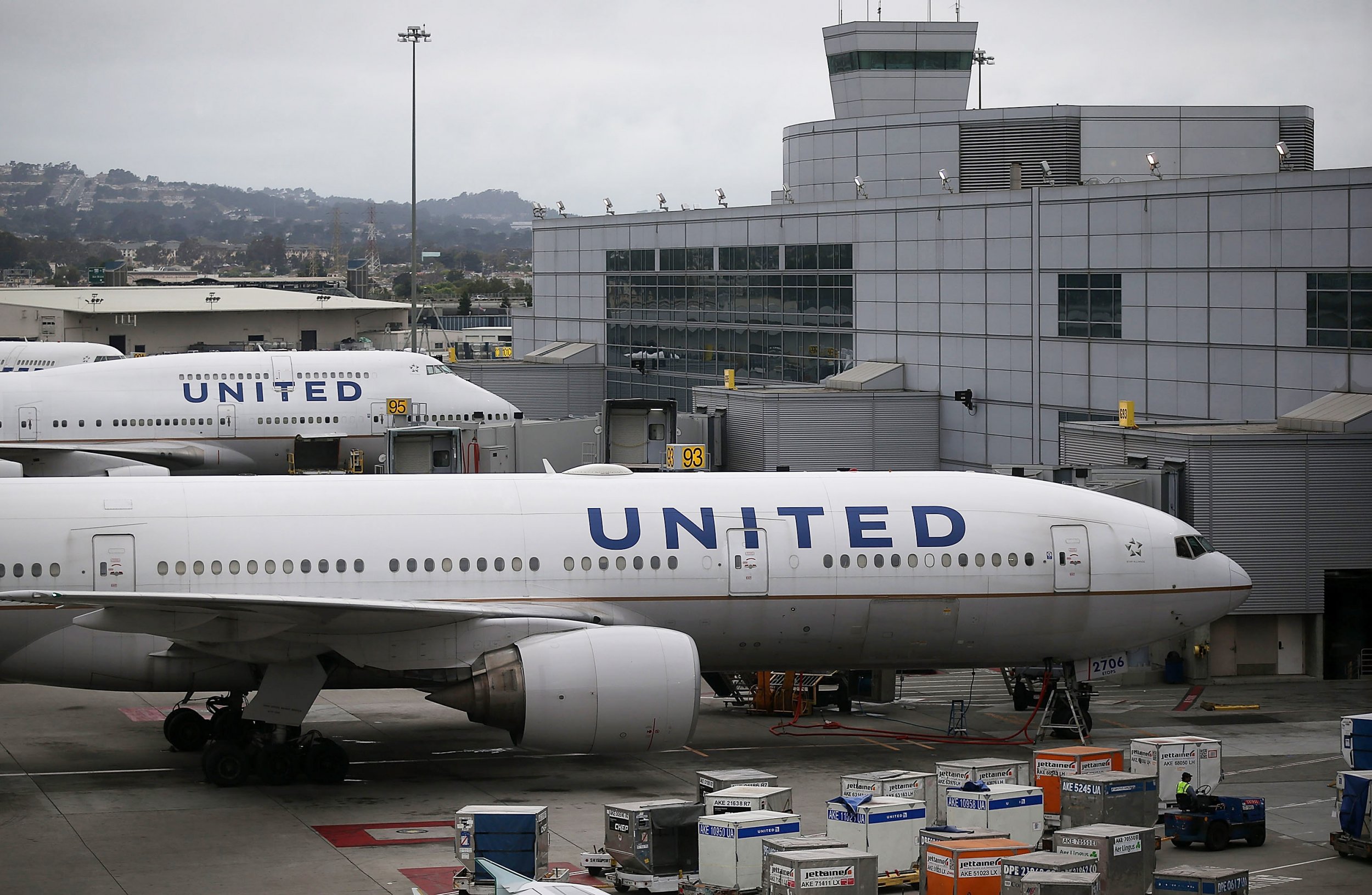 A dog died on Monday night after a United Airlines flight attendant forced the 10-month-old puppy into an overhead compartment during a flight from Houston to New York, according to witnesses.
The flight attendant, who hasn't been identified, required the pet owners to store their dog in its small carrier in the overhead bin for the duration of the roughly four-hour flight.
"Tonight I was on a plane where I witnessed a United flight attendant instruct a passenger to place her dog carrier (with dog) in the overhead compartment," wrote Maggie Gremminger on Twitter. "At the end of the flight, the dog was found dead in the carrier."
According to Gremminger, who posted about the ordeal on Twitter, the dog's owners initially attempted to argue with the flight attendant but relented after being told the compartment would be safe for their dog. After being stowed away, the dog barked for about 30 minutes, then went quiet.
The owner appeared distraught and heartbroken after discovering what happened to the dog at the end of the flight, Gremminger said. Several nearby passengers were also visibly upset.
"She sat in the airplane aisle on the floor, crying, and all of surrounding passengers were utterly stunned," Gremminger wrote.
In a statement to Newsweek, United Airlines said it took "full responsibility" for the dog's death and are investigating. The airline also offered its condolences to the family, adding that pets should never be stored in the overhead bin.
June Lara was also on the flight and posted about the experience on Facebook.
"[The flight attendants] insisted that the puppy be locked up for three hours without any kind of airflow," Lara wrote. "They assured the safety of the family's pet, so, wearily, the mother agreed." He said the trip marked his first and last United Airlines flight.
Dogs under 20 lbs are allowed to ride in the plane's cabin so long as the pet carrier can fit under the seat. Proponents of animal-friendly flights have long argued that sending crated animals into the baggage compartment—where bigger animals typically ride—for long flights is inhumane and cruel; scores of animals die each year while in the baggage compartment, the Department of Transportation reported.
No less than 53 animals died on United Airlines flights from January 2012 to February 2017, a third of all total in-flight animal fatalities, according to the Transporation Department's Air Travel Consumer Report.