Hysterical Moment Dog Fakes a Bad Leg Until Owner Tells Her To 'Cut It Out'
A video capturing the hilarious moment a French bulldog tries to fake being injured for sympathy from her owner, before giving up and walking off perfectly fine, has gone viral on TikTok.
The video was shared by TikTok user @halloween.disney.rican78 on January 26, and at the time of writing, has already amassed over 403,000 views as well as 37,000 likes. It can be seen here.
In the clip, Snow the dog can be seen dragging her hind leg on the ground behind her, while her owner can be heard asking the canine to stop as she says, "Can you please cut it out? There's nothing wrong with you," before the Frenchie gladly obliges and runs off in the other direction to play with one of her toys.
The text written across the video reads: "My Snow acting like there's something wrong with her leg when it's not... damn silly smart French bulldog."
According to figures released by the American Pet Products Association, pet owners in the U.S. spent $34.3 billion on vet bills and care throughout 2021, with routine vet bills costing the average dog owner $242 in the year.
For the owners whose pets had more serious ailments, surgical vet visits cost them an average of $458 in 2021. Let's hope this TikTok user hasn't had to pay for any costly vet bills for Snow, who appears to be just fine.
However, when it comes to dogs that are genuinely unwell or hurt, there are key signs to look out for.
Dog trainer Leigh Siegfried, from Opportunity Barks, told Newsweek: "Sometimes when dogs are wearing clothing there can be a static sensation on the skin, so I would also check for itchy skin. Is this a dog that's maybe seeking some kind of relief by leg dragging maybe because the inside of their leg is itchy?
"If there's other indications of itchy skin a lot of it could be environmental, or diet based. You want to look at what things in the diet might be causing inflammation."
Siegfried was also keen to point out that physical pain could be a problem with the joint. "If there's a concern around this being pain related or muscular, maybe there's some problem with the joint. I would do some precursory movement of the dog's leg to see if the dog is holding any tension somewhere or seems uncomfortable," she said.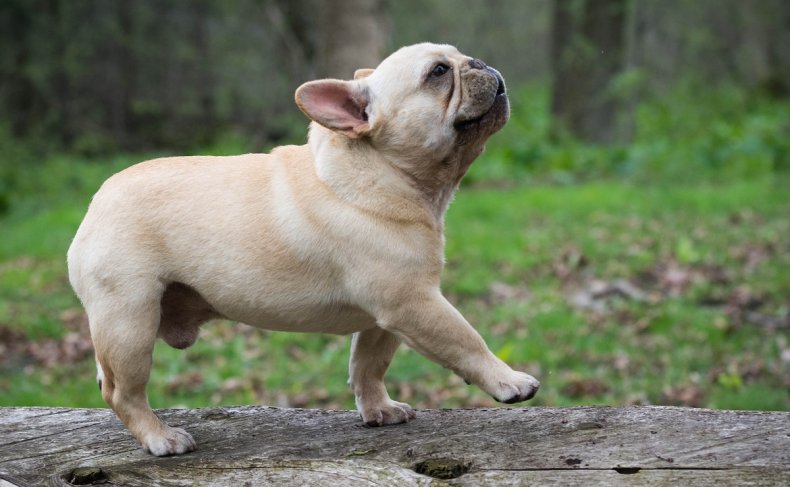 Testing whether a dog is carrying any pain in the leg can be done by holding the dog's foot and gently moving the leg around "like you're pushing the pedal of a bike," Siegfried said.
Many TikTok users were highly amused by Snow's injury melodrama, with over 1,700 comments on the video already.
One person commented on the video with a nod to the upcoming awards season, writing: "And the best actor award goes to..." as clearly no other actor stands a chance against Snow.
There were also plenty of commenters who noted that their dogs also feign an injury for attention. One person wrote: "I pulled a muscle in my leg and I was limping, then my black lab started limping too!"
Do you have funny and adorable videos or pictures of your pet you want to share? Send them to life@newsweek.com with some details about your best friend and they could appear in our Pet of the Week lineup.