Dog Finds Bones of Georgia Man Missing Over a Year
Law enforcement in Georgia uncovered the remains of a man missing for more than a year, after getting a call from someone whose dog had brought home an unusual bone.
The Georgia Bureau of Investigation confirmed on Wednesday that human remains found in Morgan County are those of Chanceler "CJ" James McCall, a 23-year-old Atlanta man who went missing on Dec. 28, 2020, reports the Morgan County Citizen. The remains were located on Dec. 16, bureau Special Agent Mary Chandler told the paper.
The local sheriff's office received a call earlier in December from a man who said he believed his dog had brought a human bone home, Chief Deputy Keith Howard told the paper. The caller said he put the bone in his truck and drove to his job in Madison. Police met the man at work and identified the bone as human.
Authorities put a tracking collar on the dog and mapped the canine's daily travels. That led officers to a decomposed skeleton laying on top of the ground that was covered with leaves, Howard told the paper. The remains were located about 100 yards from the dog owner's house.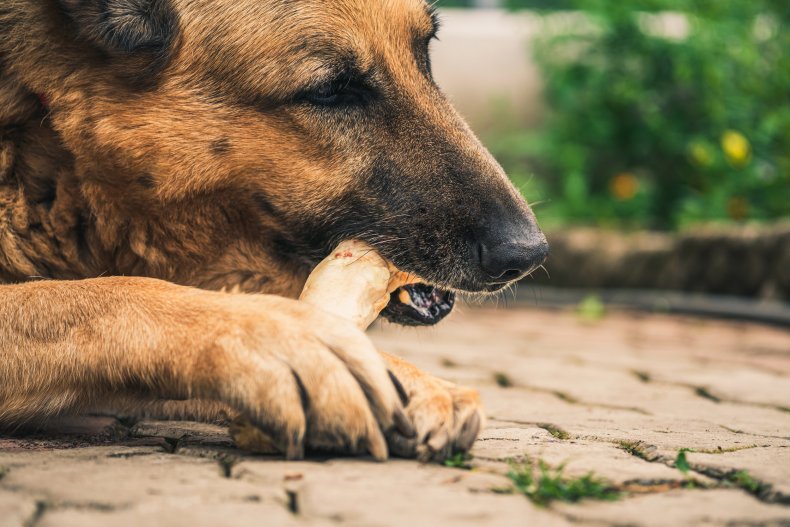 At the Georgia Bureau of Investigation's crime lab, agents used dental records to identify the remains as belonging to McCall, according to the paper. Morgan County Sheriff Robert Markley told the Citizen that investigators also used National Missing and Unidentified Person System records along with McCall's clothing and hairstyle to make the identification.
"We're always glad to give a family some closure," Markley told the paper. "When you don't know where your child is, it doesn't give you closure."
McCall was presumed dead after being shot outside a residence in Decatur, Georgia, according to the National Missing and Unidentified Person System. Witnesses said McCall's body was loaded into the trunk of his own car and driven away.
"His car was located a few hours later at another location having been burned," the website's description of his case said.
There were 20,559 cases of unresolved missing persons from 55 U.S. states and territories published in the August 2021 report (the most recent) of the National Missing and Unidentified Person System. According to the national tracking system, 600,000 individuals go missing and 4,400 unidentified bodies are recovered every year.
Two men have been arrested in DeKalb County in connection to McCall's disappearance, reports WAGA-TV. However, the DeKalb County Sheriff's Office is still investigating the case and did not release additional information on the arrests, according to the station.
DeKalb County Sheriff's Office could not be reached Friday evening for further comment.