Sick Dogs in Florida Signal Spread of Highly Contagious Animal Virus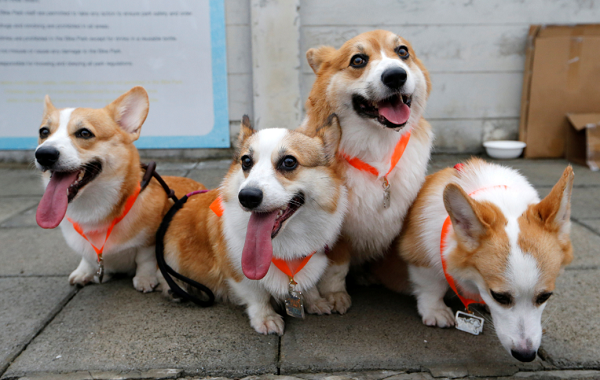 Coughing, sneezing, watery eyes, nasal discharge, fever, difficulty breathing, lethargy—these are the menacing, relentless and exhausting symptoms of a dog suffering from dog flu, otherwise known as the H3N2 virus.
The highly contagious illness was recently found in Florida for the first time in several dogs, Although only seven pups were confirmed to be suffering from canine influenza, Florida's Department of Agriculture and Consumer Services released a statement saying there were six more dogs suspected of having the virus that were still awaiting test results, according to a Miami Herald report Wednesday.
Some of the animals infected with the virus had to be hospitalized, but the state's Chief Vet Dr. Michael Short told the Miami Herald all of the dogs were currently in stable condition. Despite being severely contagious and easily transmitted—the virus is typically spread through coughing or sneezing, during which dogs can spread germs up to 20 feet, according to the American Veterinary Medical Association—the mortality rate is still relatively low. Just about all dogs catch dog flu at some point in their lives but only 80 percent of them ever show symptoms, which usually last up to three weeks with medical treatment, the AVMA said.
Although the H3N2 virus is similar to the same seasonal influenza that affects humans, there has been no evidence of dogs passing the virus on to humans. However, dog flu can be spread to cats. The virus was first discovered in the U.S. in dogs living in Chicago in 2015.
It's believed that the H3N2 virus first appeared in China, Korea and Thailand. Initially, scientists thought infected birds passed along the virus to dogs living among Asian bird markets who eventually passed the virus to other rescue dogs that were shipped over to America. However, the AVMA said that there is no actual proof to that theory.
The H3N2 virus is similar to another strain of dog flu, H3N8, which originated in the U.S. around 2004. That particular form of dog flu was transmitted from horses and was first discovered in racing Greyhounds in Florida, according to the American Kennel Club. Dogs in about 40 U.S. states have suffered from the H3N8 virus since it first appeared.
There are flu vaccinations available, which vets usually recommend for animals that will be traveling since kennels—along with dog parks and grooming parlors—are common grounds for outbreaks.