Darwin's Natural Raw Dog Food Contaminated With Salmonella FDA Warns, How to Tell if Your Dog's Sick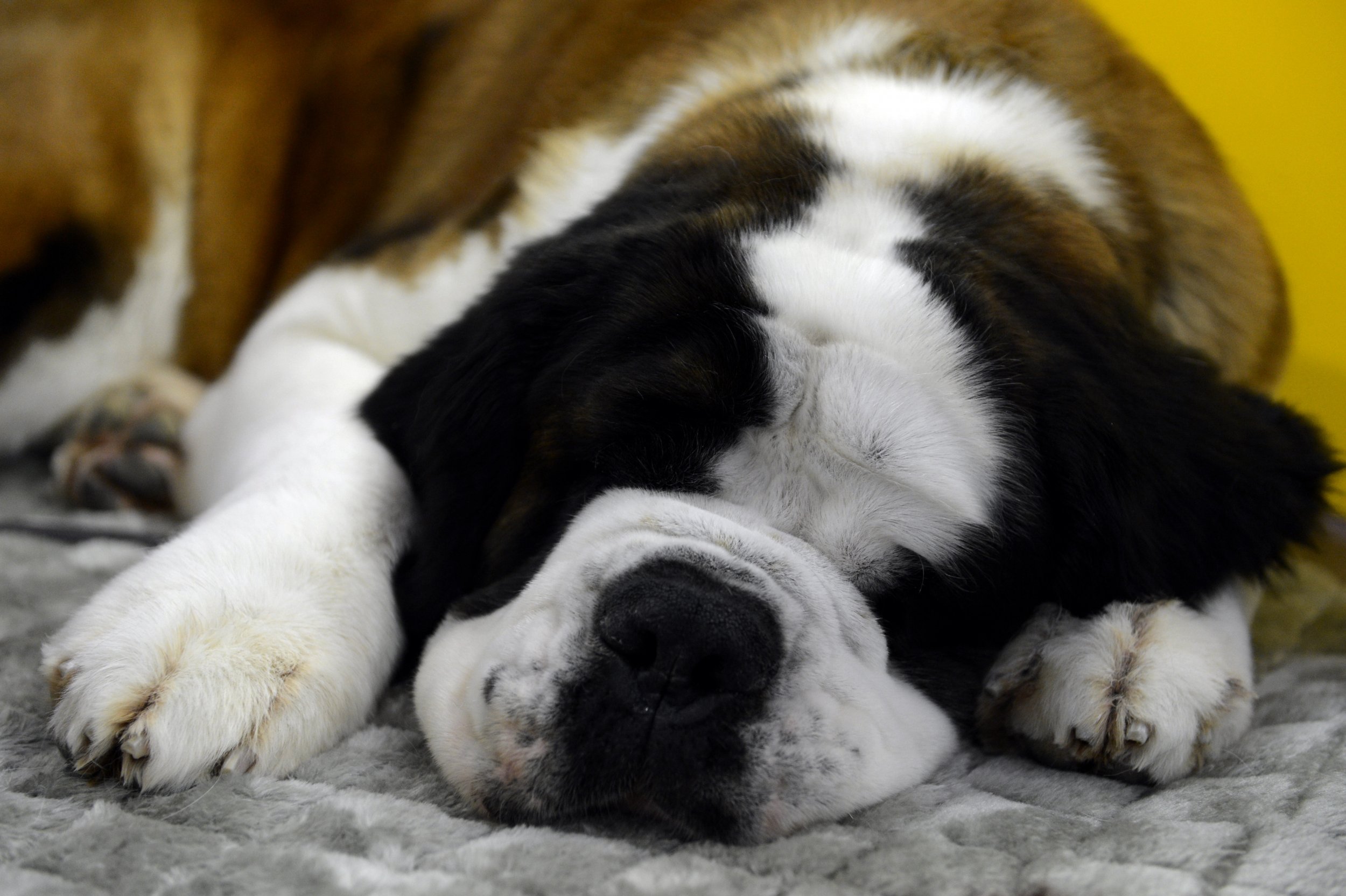 The Food and Drug Administration released an alert to dog owners about Darwin's Natural Pet Products that could contain salmonella that poses a threat to pets but also to their owners.
The alert was issued after samples of the food were tested and found positive for salmonella, a bacteria that can cause an infection in the intestines. That infection can cause serious health complications in pets and in humans alike.
Darwin's Natural Pet Products said that there is no risk to animals or their owners, "The public warning is inappropriate because we've already notified our customers directly via email about this situation on two occasions. More importantly, our customers have told us that this food was consumed by their pets long ago, with no medical issues reported. The facts show that there is no safety risk here," said Gary Tashjian, president of Darwin's Natural Pet Products.
The company said it quickly becomes aware of any issues with the food because it works closely with its customers who buy the food directly from the retailer. Additionally, the company said that since the product was distributed they haven't gotten any evidence that it's unsafe for pets or humans.
"Salmonella is inherent in raw poultry products and is unlikely to pose danger to most pets, or to humans when properly handled. Because of this, the USDA, which regulates meat and poultry for human consumption, allows for some presence of Salmonella in raw poultry," said the company.
"All of Darwin's ingredients, which are USDA-approved, meet these standards for human consumption. The FDA, however, which regulates pet food, maintains a zero-tolerance policy which disallows any presence of Salmonella, even in quantities too low to cause harm to either humans or pets," Darwin's said.
There were three products recalled that were manufactured during about a three-week period in the fall of 2018. The food was all sold online direct to consumer by Arrow Reliance Inc., doing business as Darwin's Natural Pet Products, said the FDA.
"The FDA considers the actions taken by Arrow Reliance to remove violative product from the marketplace to meet the regulatory definition of a recall. However, the firm has not issued public notification, and the FDA is not confident that the firm's customer notifications are effective for this ongoing recall," said the FDA.
Any pet owners who have the food should be sure to throw it out right away and do so in a secured fashion so other animals can not get to it, said the FDA. Owners can also get sick from their pets if they are infected or from feeding their pets the contaminated food. The dog food is raw dog food, which Darwin's says give dogs a shinier coat, higher energy levels and relief from allergies.
"FDA does not believe feeding raw pet foods to animals is consistent with the goal of protecting the public from significant health risks," said the FDA. Pets that experience infection from Salmonella might not show symptoms but when they do those symptoms include vomiting, diarrhea, fever, a loss of appetite and lethargy.
"If you think your dog ate any of these recalled products, the first thing to do is to look for signs of illness," the American Veterinary Medical Association told Newsweek. If there are any signs of illness pet owners should call their veterinarian immediately.
"But just because your pet isn't sick doesn't mean they're not carrying the bacteria and still capable of spreading it to other animals or people. If your dog has eaten any of the affected dog food, you should clean and disinfect any toys, objects, and areas of the house where your dog has been, and wash your hands thoroughly after cleaning," the AVMA told Newsweek. When it comes to possible illness, caution is usually best.
People can experience similar symptoms to those that dogs experience and it can last from four days to a week or so, according to the Centers for Disease Control and Prevention. In rare cases people and dogs need to be treated by a doctor or hospitalized if they become severely dehydrated. Anyone feeing their pet raw food has to be careful to wash their hands and all surfaces that touch the food thoroughly to prevent any contamination from possible bacteria.
Products recalled by the company:
Natural Selections Chicken Recipe with Organic Vegetables for Dogs 5309(11)181019
Natural Selections Chicken Recipe with Organic Vegetables for Dogs: 5375(11)181106
Natural Selections Turkey Recipe with Organic Vegetables for Dogs: 5339(11)181026
This story was updated with a statement from Darwin's Natural Pet Products and the American Veterinary Medical Association.