Mexican National Pleads Guilty for Attempt to Smuggle Gun Magazines, Ammo in Bags of Dog Food Purchased from Walmart
A Mexican national pleaded guilty on Friday to attempting to smuggle ammunition and gun magazines into Mexico, some of which was concealed in dog food containers.
Esteban Ramirez-Torres, 25, was approached by U.S. Customs and Border Protection officers while he was inside his vehicle near the Hidalgo Port of Entry in November. Upon a search of his car, the officers "noticed a bag of dog food and box of biscuits," observing "anomalies" in both containers, according to court filings.
Inside, officers discovered ammunition, and, after a further search of the vehicle, came upon more ammunition and 30 AK-47-style magazines. In total, 4,000 bullets were recovered. He admitted to purchasing the dog food at a Walmart beforehand.
A lawyer for Ramirez-Torres did not return a request for comment about his guilty plea. Ramirez-Torres was in the United States on a B1/B2 visa, which is a standard business and tourist visa.
He pleaded guilty to one count of smuggling goods without an export license, which carries a potential penalty of 10 years in prison. A sentencing hearing is scheduled for April, until which point Ramirez-Torres will remain in custody.
The conviction also allows the U.S. government to remove Ramirez-Torres back to Mexico and deny him future entry.
John Lindsay-Poland, an arms export analyst, notes that this type of smaller-scale trafficking is typical of the illicit firearms trade across the U.S.-Mexico border.
"For some time now, the common modality for smuggling guns into Mexico is the ant trade, where a straw purchaser gets a gun, mostly from one of the border states, and passes it to someone to get over the border, which is easy to do," he explained to Newsweek. "Generally, they're not moved over in large quantities."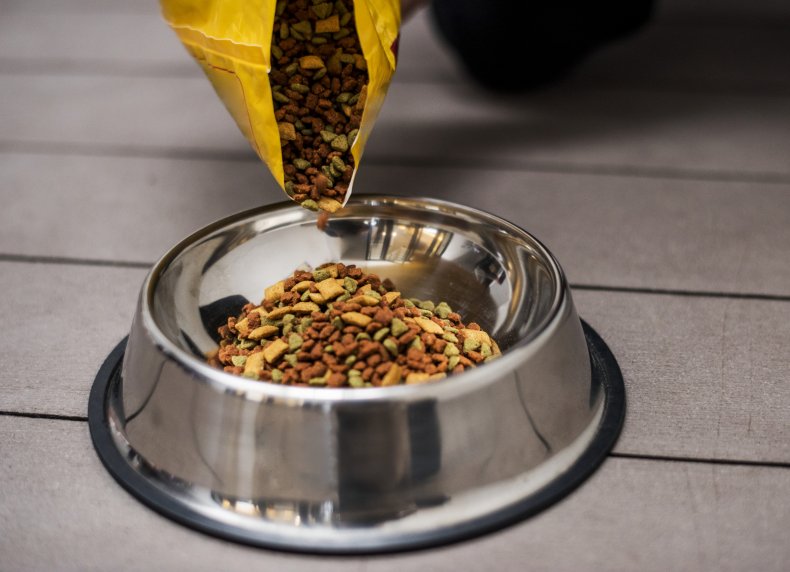 However, the overall accumulation of illicit U.S.-sourced firearms is enormous. If you extrapolate from the percentage of weapons which originated from the U.S. and were recovered in Mexico, you can conclude that more U.S.-sourced guns kill people in Mexico than they do in America, according to Lindsay-Poland.
While it is not apparent what Ramirez-Torres had in store for the weapons he planned to take across the border, the impact that this mode of trafficking has on Mexican communities is difficult to overstate.
"Weapons from the U.S. end up in places all over Mexico," Lindsay-Poland said. "They are used increasingly in homicides, forced disappearances, extortion and violence committed by organized criminal groups."
There is no indication that Ramirez-Torres had specific plans to use the magazines or ammunition for any of those purposes.
Arms smuggling is often a product of U.S. policy and not squarely a problem born of a disinterested Mexican law enforcement apparatus.
A 2013 study published in the journal American Political Science Review found that, upon the expiration of the U.S. federal assault weapons ban in 2004, violence, such as homicide, increased in Mexican towns situated across from states where selling assault weapons was newly legal.
The study concluded that 21 percent of all homicides from 2005 to 2006 in Mexican towns neighboring non-ban U.S. states could be attributed to the expiration of the federal assault weapons ban in America.
This article has been updated to correct a quote.