Dog Reunited With Owners After Falling off Boat and Swimming for 'Two Days'
The efforts dogs will make to be reunited with their owners are legendary, but one pup may have raised the bar significantly: by swimming for two days, on their own, in order to ensure a reunion.
Jolie the dog fell overboard during a storm while her owners were sailing to Ibiza, Spain. She was found days later on the shore of Cope in Aguilas, near the city of Murcia, say local police.
The dog swam over 120 miles and police estimate that she would have been swimming for one or two days to reach safety. After beachgoers found Jolie, she was taken to police who managed to reunite her with her owners thanks to her microchip.
After being taken to Aguilas Local Police, they were able to use Jolie's microchip and discover that it was fitted in Denmark, as reported by Telecinco. A local rescue center alerted police to a correlating call they had received from a woman explaining that her American friend's daughter had lost her pet during a mid-sail storm.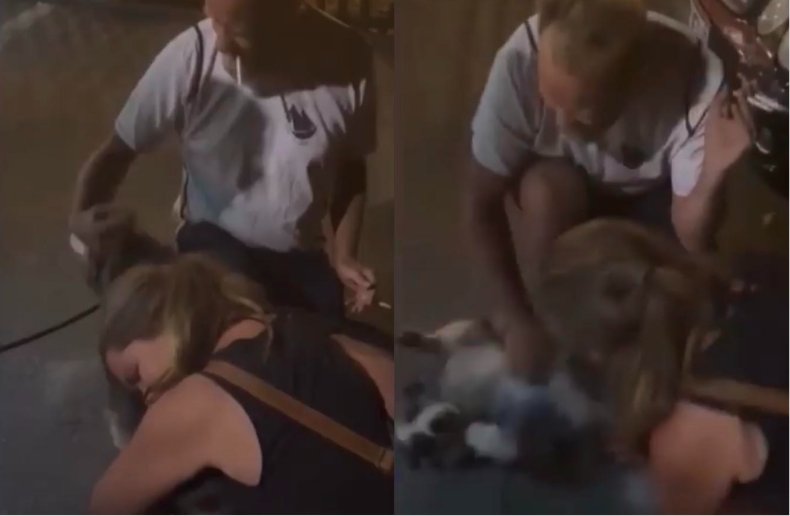 A spokesman for Aguilas Local Police told media sources: "Last Friday night a family that had been on the beach handed over a dog to us which they had found on Cope Beach in Aguilas. We discovered it was wearing a microchip from Denmark.
"The animal was taken to a shelter and work began to find its owner."
Exact details on where the dog fell overboard are unknown, but Ibiza is over 160 nautical miles from Aguilas, where Josie was finally found.
"In the meantime a call was received from a woman in Cadiz, informing us she had received a call from a friend in the States telling her about an incident involving her daughter," said police.
"That daughter was sailing in the Med with her husband and dog Jolie and were heading for Ibiza and were caught up in a storm that led to Jolie falling into the sea. They tried to find it and rescue it but to no avail."
After confirming that the found dog was in fact their missing Jolie, her owners reached Aguilas in a matter of hours.
Police captured the heartwarming reunion in a video posted to social media. Both Jolie and her owners are just as happy as one another, with Jolie wagging her tail in excitement and the owners repeatedly heard saying: "We have you back." Jolie even lays back for chest rubs among the sheer joy from all parties involved.
Newsweek has contacted Aguilas Local Police for comment.