'Stranger Things': Husky Discovering Voice-Activated Lights Amuses Internet
Many dogs are quick learners and can quickly pick up on audio, visual or scent queues. Some can even learn how to perform simple tasks based on reacting to a stimulus.
And that's certainly true of a husky featured in a recent TikTok video, uploaded by Hope S. Brown (@hothqueen), that's won the hearts of other TikTokers and gone viral.
The video, titled "#husky dogs are smart lol and easily entertained," lasts 30 seconds and shows a husky barking. Every time the dog barks, it activates the string of lights on the back wall of the room. A caption reads: "Someone discovered the sound activated lights."
At the end of the video, a voice from behind the camera asks: "What are you doing?"
The hilarious clip has garnered over 4.6 million views, 48,000 reposts, and more than 7,000 comments.
@strwbrifrs commented, "omg he loves it lol," while @angelicaslays noted, "With each bark there's a tail wag."
Some TikTok users were more than a little taken with the lights themselves – perhaps because they want to try them out with their own dogs. A number of them even went as far as to ask the original poster (OP) where they purchased the lights.
@ChiefGyk3D wrote, "I need to know where you got those," to which OP responded, "walmart!! in the electronics aisle ... the mirrors too! 5 bucks a pop."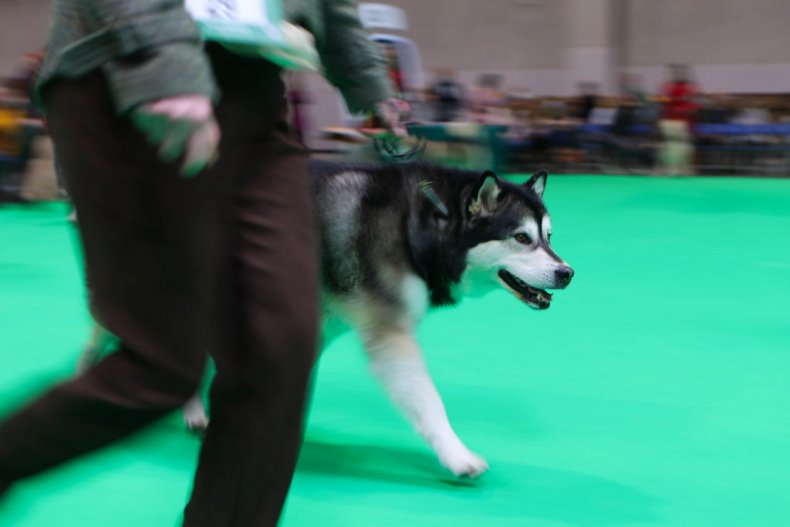 In fact, the OP's dog could probably learn to turn the lights on himself, given enough time, according to research published in 2020. The researchers wanted to analyze the ability of dogs to learn behaviors using classic Pavlovian conditioning. After examining the results of 34 studies, they concluded that "conditioned reinforcement is an effective approach to change animal behavior." Hypothetically, given the short duration of time between the barking and the lights coming on, the OP's dog could eventually learn that it could activate the light system by barking.
Most commenters, however, didn't seem interested in the wider implications of the behavior. @rejectcitygirl wrote: "My easily entertained ass just watched this like 3 times."
Many users also noticed the video's similarity to a scene from the hit Netflix show Stranger Things (which recently premiered its fourth season), with @missmarykoh commenting "that one scene from stranger things."
But most were just overwhelmed by how adorable both the dog and his discovery of the voice-activated lights are. For example, @molizno commented, "The quiet barks... So cute," along with a heart emoji and a crying emoji.
Newsweek reached out to @hothqueen.