Dog Lost in Hurricane Ian Has Tail Amputated After Suspected Gator Attack
A lost dog managed narrowly to escape an alligator attack following Hurricane Ian, according to a Florida rescue shelter.
The Lake County Florida Animal Shelter (LCAS) said the dog was found by animal-control workers on Friday in Eustis, Lake County, central Florida.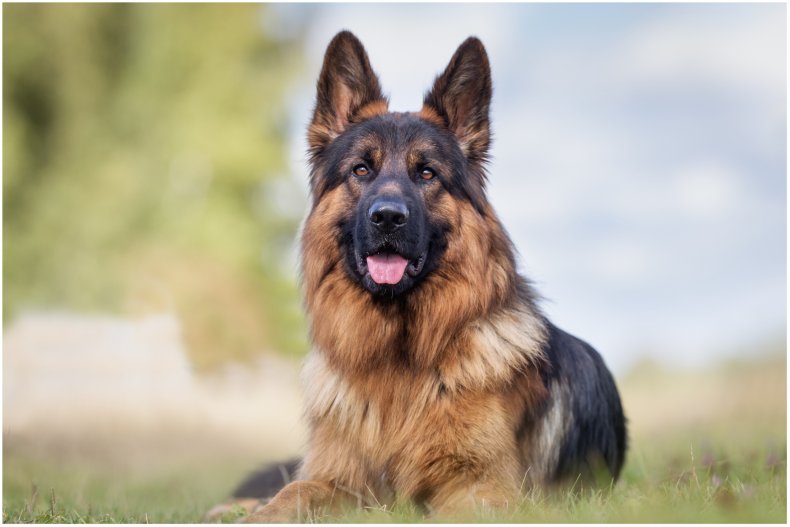 According to the University of Florida College of Veterinary Medicine, shelter admissions of free-roaming animals and former pets in the state increased by more than 36,000 cats and dogs in 2021, an increase of 11 percent over 2020.
Data collected by the American Society of the Prevention of Cruelty to Animals (ASPCA) found in 2021 that one in five pet owners had left their homes due to an emergency and that nearly half had left at least one pet behind.
A spokesperson wrote on the LCAS Facebook page on Friday: "It looks like he narrowly escaped an alligator attack. Our medical team was able to perform an emergency amputation on what was left of his tail.
"He is recovering from his surgery, but really misses his people. He was found near Seminole Springs Road in Eustis. We'd love to get him home."
The shelter told Fox 35 that staff performed emergency surgery and provided antibiotics to the dog "to ensure it doesn't get infected during the healing process."
The shelter added the dog appeared to be a 5- to 6-year-old white German shepherd mix and that staff want to see him reunited with his family.
A spokesperson for the shelter said: "A great second option, if his family is not found, would be a rescue that helps dogs of his size or breed."
Anyone who knows the dog has been asked to contact the LCAS at (352) 343-9688.
Newsweek has contacted the LCAS for comment.
Many local heroes have stepped up to help and save people and animals in the aftermath of Hurricane Ian.
Tampa police officers went out of their way to save a lost kitten during the peak of the hurricane and managed to take the pet to a local vet. Within an hour, the vet found the animal a new home.
The officers said they named the kitten Stormie after they found out she was a girl, having planned to call the feline Ian.
According to American Humane, an animal-welfare group, its rescue teams are in the state responding to animal emergencies.
The estimated cost of the destruction caused by Hurricane Ian is estimated to be between $100 billion and $120 billion.