Dog Eats Winning Lottery Ticket, Owners Still Manage to Claim Money
A couple in Oregon managed to get their lottery winnings, despite their dog eating the ticket.
It might sound like the perfect excuse for forgetting your homework, but a married couple in Salem, Oregon, really did find themselves with a very important, very chewed-up piece of paper.
Nathan and Rachael Lamet sent the ticket into the Lottery along with a picture of their two guilty dogs and a note with an explanation.
Alaskan Klee Kais Apple and Jack have been in the family since they were puppies. Now, Apple is 11 months old and Jack is two. The pair managed to find themselves up to mischief recently, however, when their owners went to bed and a winning lottery ticket was left on the side.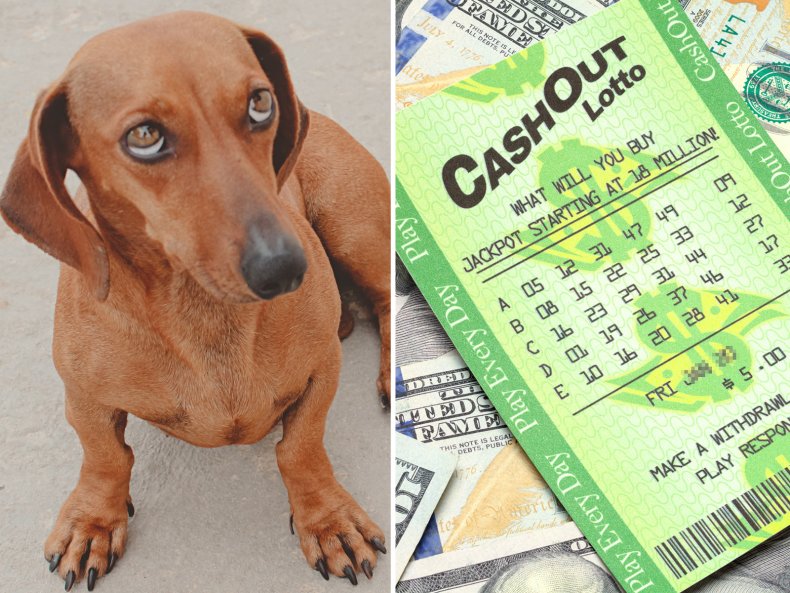 "For some reason we left the ticket on the ottoman and they decided it was delicious," Rachel Lamet told Oregon Lottery. "I went to bed and when I woke up it was eaten to the point that I thought it was unable to be checked. But my husband thought it was hilarious and someone might get a good laugh, at the very least. He said it's for sure a winner."
Oregon Lottery obliged and managed to place all the ripped pieces of the ticket together, to work out the numbers. Lo and behold, the lottery ticket was a winner, despite it only earning them $8.
"That's too funny," Rachael said. "We are definitely getting more chew toys, they go through a lot. We love them, but they are crazy sometimes."
According to the Oregon secretary of state, official guidelines rule that in order to claim a prize on a damaged or destroyed ticket, the winner must complete a winner claim form and a claim affidavit form and submit them "along with any other evidence of the validation attempt that is in the player's possession (including, but not limited to, any slips, receipts or other evidence of play produced by the terminal at the time of the validation attempt) to the Lottery either by mail to the Lottery Mailing Address (registered mail recommended) or in person at the Lottery Headquarters or a Lottery Branch during Lottery business hours."
Just last week, another lottery winner in Virginia managed to win a huge prize in an unconventional way after initially being told that his ticket wasn't a winning one.
In May, Malcolm Meredith was told his ticket hadn't won, but he decided to hold onto it anyway. As luck would have it, the ticket actually earned him $1 million when he visited the Virginia Lottery's Northern Virginia Service Center weeks later.