China Gang Sells Poison Syringes to Kill Pet Dogs for Meat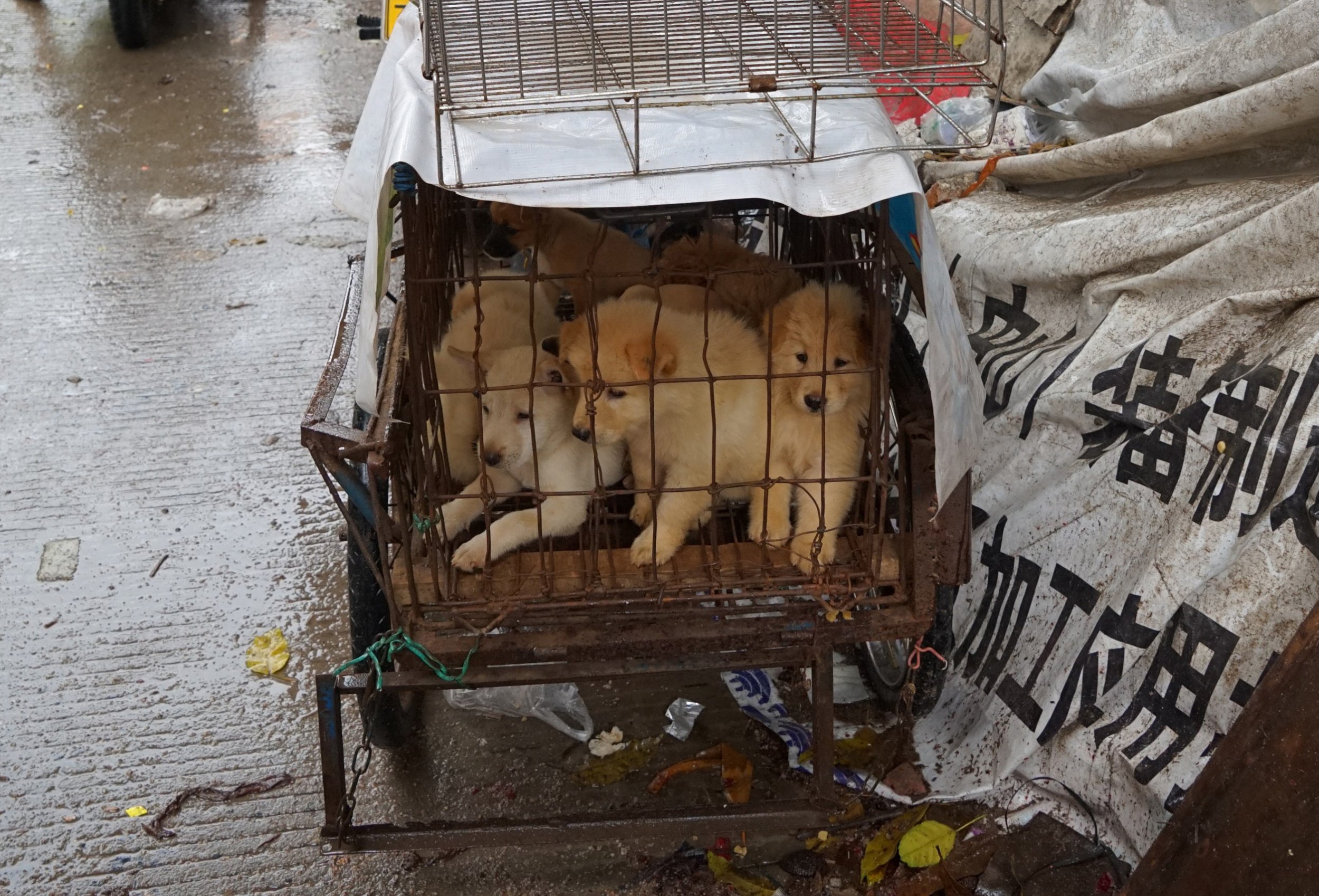 Police in China's Anhui province have arrested eight gang members for allegedly selling poisonous darts used to kill dogs to meat vendors.
The modified syringes were created to kill dogs on the street instantly, allowing pets to be stolen and sold as meat, according to Xinhua Net, a local news agency.
During the police bust, police found the gang had sold over 200,000 of the modified syringes, each containing a large dose of suxamethonium, a muscle relaxant commonly used to sedate or euthanize dogs.
In October, law enforcement raided the gang's headquarters in Enshi City, in the western Hubei province, and uncovered 8.82 pounds of chemical powder, 10,000 needles and 100,000 Chinese yuan ($15,110).
Since the darts were introduced, dog sales to restaurants have been on the rise, Xinhua Net reports.
Some dog meat dealers who purchased the darts injected small amounts into pet dogs on the street, which helped them abduct the animals so they could be slaughtered later for fresher meat. But police reportedly said that the syringes sold contained enough to kill the dogs upon contact.
Police have also issued a warning to residents that the poison injected into dogs could also harm the people eating them. There have not been any reported cases of human poisoning yet.
Authorities in the provinces are now searching for all poisoned syringes in the region so they can be confiscated.
Dog eating is not illegal in China. Around 10 to 20 million dogs are killed for human consumption every year, according to Humane Society International. The tradition can be traced back to old folklore, which says eating the meat during the summer months brings good luck and improves health. Many still believe that dog meat can also ward off diseases and heighten men's sexual performance.
The controversial Yulin Dog Meat Festival has taken place in Guangxi every year since 2009, despite efforts by animal activist organizations to shut it down. More than 10,000 dogs are believed to be eaten during the week-long summer solstice festival every year, The New York Times reported.