Dog Owner Reveals How Much Labrador Has Earned From TikTok—'So Proud'
A dog owner revealed exactly how much she earned in the past year from posting videos of her pet on TikTok.
In the video, posted by Lindsay Kidwell, she reveals that her one-and-a-half-year-old black Labrador named Moo made $0 from social media in the past year, but cost her $450 in vet bills in February.
The caption reads: "So proud of my girly."
One user commented: "At least she's consistent."
Content Marketer Lindsay told Newsweek: "Back in February, she somehow got in to a bottle of Advil which is toxic to dogs. That hump on her back is from subcutaneous fluid administration, which is just another way of getting fluid in to her without an IV drip."
Speaking about the viral video she told Newsweek: "I was definitely confused at first because it didn't pick up until at least a week after I posted it. I randomly woke up to 55,000 views one morning and hit one million by that night. I was excited though! I'd been using the account as a random outlet for fun while also gaining a better understanding of how the TikTok algorithm works for my social media clients.
"I haven't made a dime on this video, maybe next year!"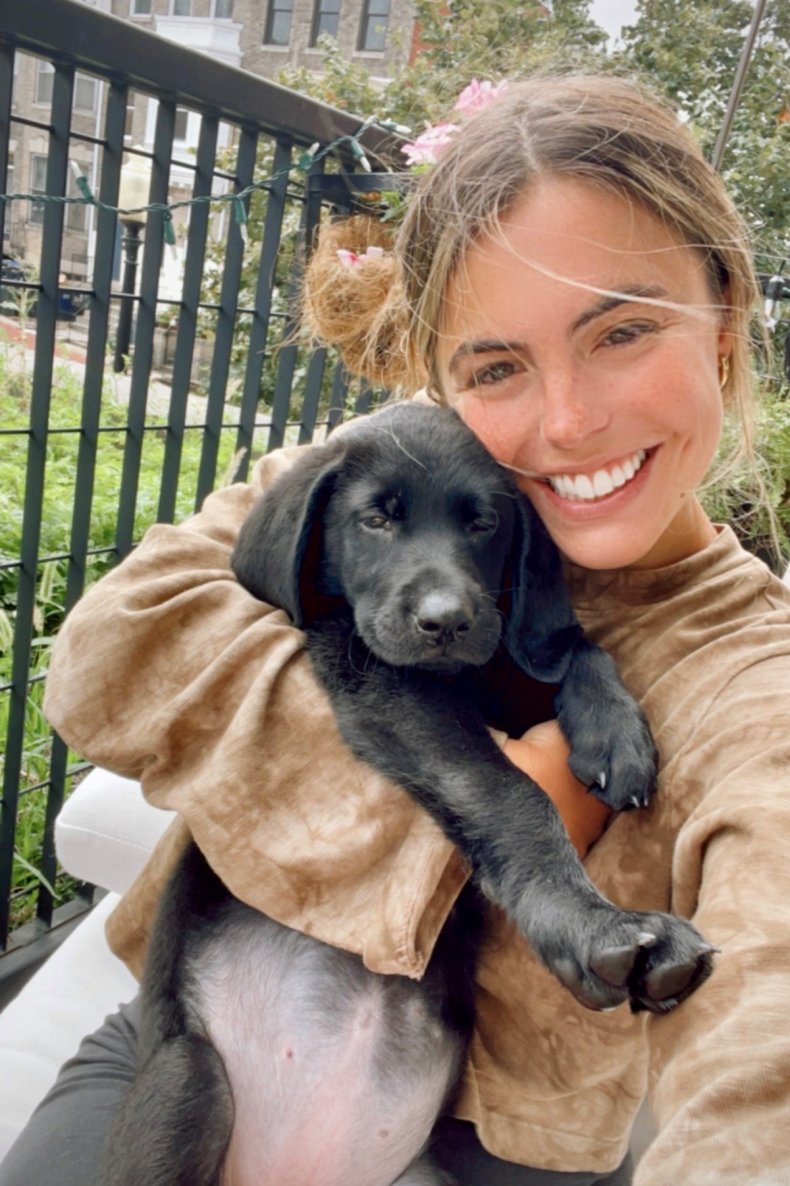 While this Labrador may not be a high earner, animal videos have a become a lucrative business on social media in recent years.
Reports in 2021 said the top-earning animal on TikTok was That Little Puff, a gray cat thought to earn over $26,400 per post.
The TikTok page has 33 million followers and 765.6 million likes. The content consists of cleverly edited videos apparently showing the cat engaging in DIY and hacks and the videos regularly get over one million views.
To make money on TikTok you need to be 18 years old or more, have more than 10,000 followers and have at least 100,000 views over the last 30 days. If you meet these criteria you can then apply for the TikTok Creator Fund in the app.
Hootsuite, a social media management platform, suggests that if you want to make money from TikTok it's important to be authentic.
"As hard as it is to believe that authenticity is important in our highly filtered world, internet users crave genuine content," it said.
It cited a study that found 90 percent of people surveyed said that authenticity is important online, while 51 percent believe that less than half of brands are genuine.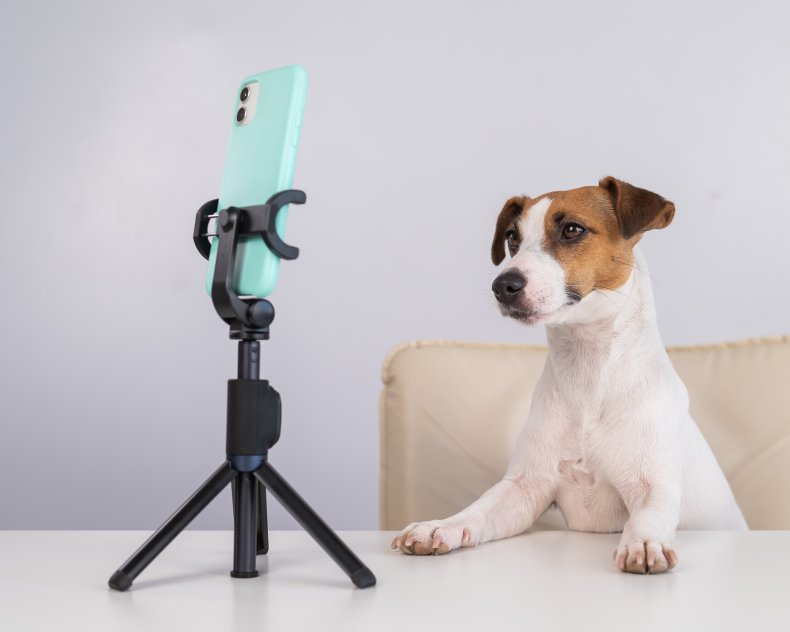 As well as authenticity, Hootsuite also suggested being honest when posting sponsored content by using the branded content toggle.
The most successful person on TikTok is reportedly 18-year-old Charli D'Amelio who posts clips lip-synching and dancing, allegedly earning $17.5 million in 2022. She has 149.7 million followers on TikTok and 11.3 billion likes across her page.
Despite the Labrador's low earnings, TikTok users were delighted by the clip.
LuckyLeo85 said: "You're killing it! Only one negative month!," while Michele Bowbyes wrote: "The concept behind this video is truly genius."
One user said: "this made me literally laugh out loud," and Maddie Mainwood wrote: "Getting out of the Er under $700 is IMPRESSIVE!"
Newsweek has reached out to @lindsaykiddd for comment.
Do you have funny and adorable videos or pictures of your pet you want to share? We want to see the best ones! Send them in to life@newsweek.com and they could appear on our site.