Dianne Scott is an actress with credits in shows like Bones and Face Off, but she's also a dog mom to pit bull rescues. In a heartbreaking video posted by The Dodo, Scott's pup Wednesday "told" the story of the bond she shared with late brother Hurley through photos and video footage.
The 3-minute clip is filled with memories of Wednesday and Hurley's time together, including celebrating a birthday and lounging on the couch. In what's suppose to be Wednesday's voice, viewers got a heartfelt snapshot of their lives, from the day Scott brought Wednesday home from the shelter, to the present day with a new sibling.
The narration says that Hurley taught Wednesday how to bark, and they cuddled and had a lot of fun together. Everyone in the house wanted Hurley's attention but Wednesday said she loved him so much, she wished she could've had him all to herself.
She then explained that when Hurley got sick, she "got sad" along with the rest of the family. Then, one day, Hurley was gone. Wednesday said she never saw "Mom so sad," and she "felt so lonely," without her brother around anymore.
After a bit of grieving, Scott brought a new family member in: a little brother pit bull named Pugsley. "He's young and curious and he looks up to me," Wednesday said. "I love showing him stuff because it reminds me of when you did the same to me."
She continued: "He's my little brother, and I will love him forever, just like you loved me. Now he's all grown up and I have nothing left to teach him. I look at him and I see myself looking back at me."
The story also touched Instagram users on Scott's page, "ataleof2pitties," with some applauding her for rescuing "pitties." According to a study by Arizona State University, stigmas still surround the pit bull breed, keeping them from finding forever homes.
"We were surprised how very similar-looking dogs sometimes get labeled 'pit bull' and other times as something completely different. These dogs may look and act the same, but the pit bull label damns them to a much longer wait to adoption," wrote Lisa Gunter, the lead author of the study.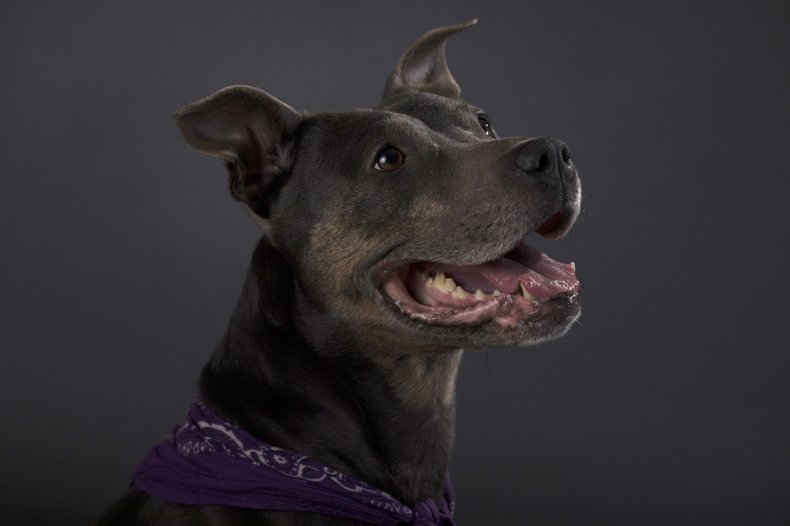 Commenters couldn't keep their feelings to themselves. Wednesday and Hurley's story left a mark on the collective hearts of the internet.
"Sad/happy. Love this story even though it made me cry," @KIPPSI1 wrote.
"Warning: Don't watch this while at the office," @pennirose said.
"Damn onion ninjas," @HigherEdTechhie added.
The clip had almost 100,000 views on Twitter at the time of this post.