The 10 Deadliest Dog Poisons Near Your Home
Dogs are curious creatures, which unfortunately means they encounter an alarming array of everyday household items that can be poisonous to pets.
There are an estimated 232,000 cases of pet poisoning annually in the U.S., according to veterinary experts at WebMD Pet Health Center, with many caused by "household substances that may seem perfectly harmless to you."
Preventative measures can help safeguard your dog from poisoning, according to American Kennel Club's (AKC) Chief Veterinary Officer, Dr. Jerry Klein.
He told Newsweek: "As an emergency veterinarian, I saw hundreds if not thousands of pets through the years that presented for ingestion of toxic substances that were in a home.
"As a preventative, familiarize with dangerous and toxic substances are and closely examine your home and yard. Place all potentially harmful items well out of a pet's reach.
"If you suspect your pet has been exposed or ingested any of these items, contact your veterinarian or ASPCA [American Society for the Prevention of Cruelty to Animals] Animal Poison Control as soon as possible, as time is of the essence in treatment success versus failure."
If even small amounts of these items are consumed, they can be fatal to dogs, meaning owners always act immediately and take their pet to the vet.
Here are some of the toxic foods and plants you should keep your dog away from.
1. Chocolate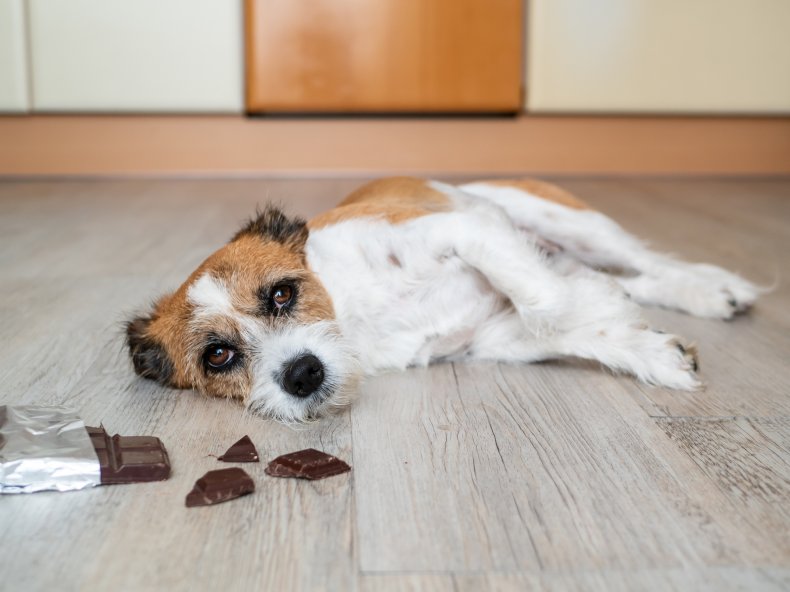 Everyone loves milk, dark and white chocolates, but this human treat contains theobromine—a chemical poisonous to dogs.
The darker the chocolate, the higher the risk, meaning dogs should keep away from any foods containing chocolate, including cakes, sweets, cookies and cocoa powder.
2. Caffeine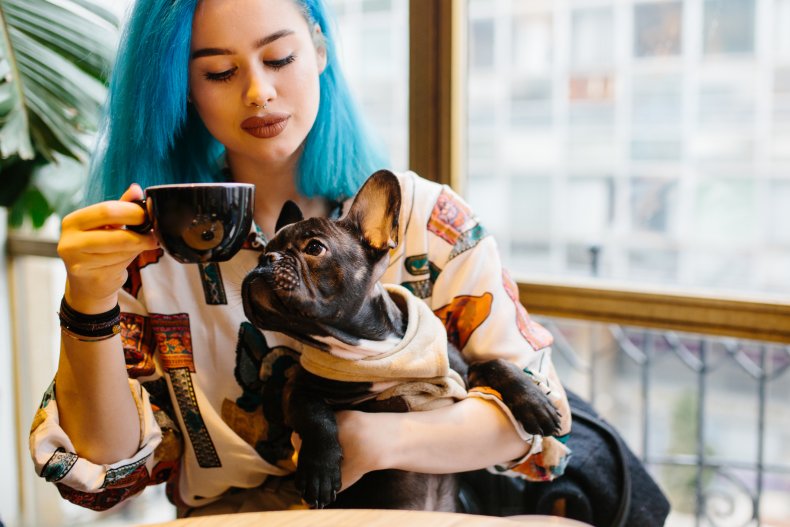 Many people kick start their mornings with a cup of coffee, but dogs should always avoid exposure to caffeine.
In large quantities, caffeine can affect dogs' hearts, meaning coffee, energy drinks and even tea bags must always be kept well out of reach of canines, as well as cats.
3. Grapes, Currants, Raisins and Sultanas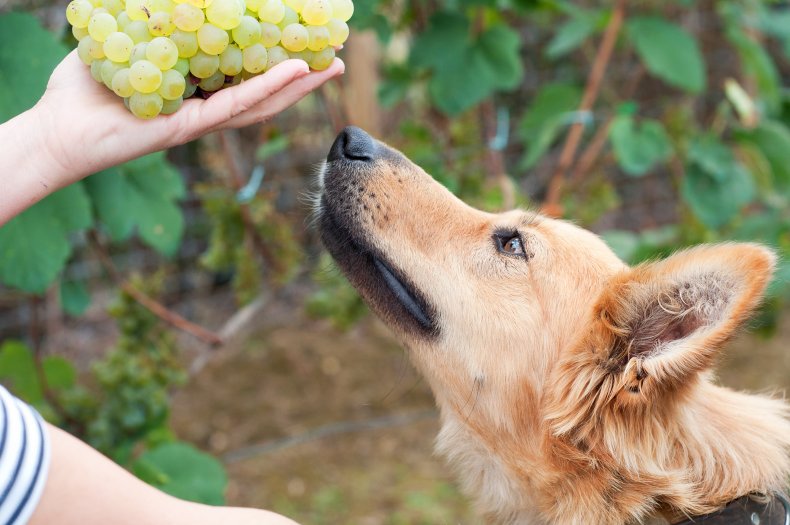 Grapes are considered toxic to dogs, with raisins, currants and sultanas even more so.
A statement on the AKC site reads: "It is not known why these fruits are poisonous to dogs, or how much is dangerous.
"Some dogs have eaten large quantities of these fruits and experienced no ill effects, while others have become unwell after very small amounts."
4. Onions, Garlic and Chives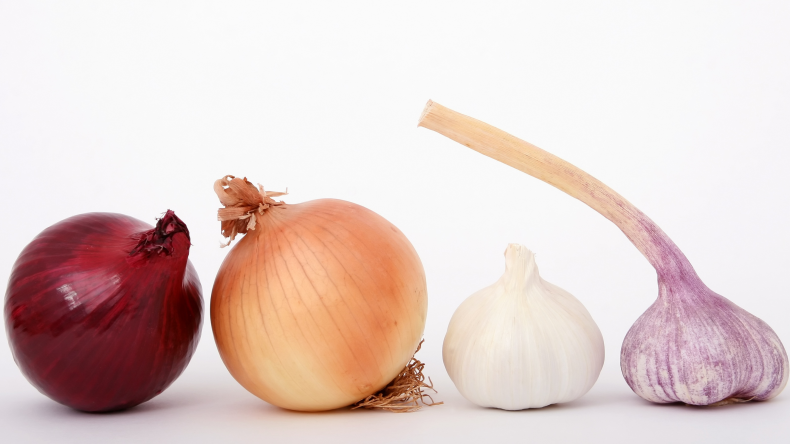 Onions and others in the allium family contain the N-propyl disulfide toxin, a compound capable of creating a breakdown of red blood cells, leading to anemia in dogs.
The AKC writes on its site: "The toxin causes oxidative damage to your dog's red blood cells by attaching to the oxygen molecules in your dog's red blood cells."
5. Avocados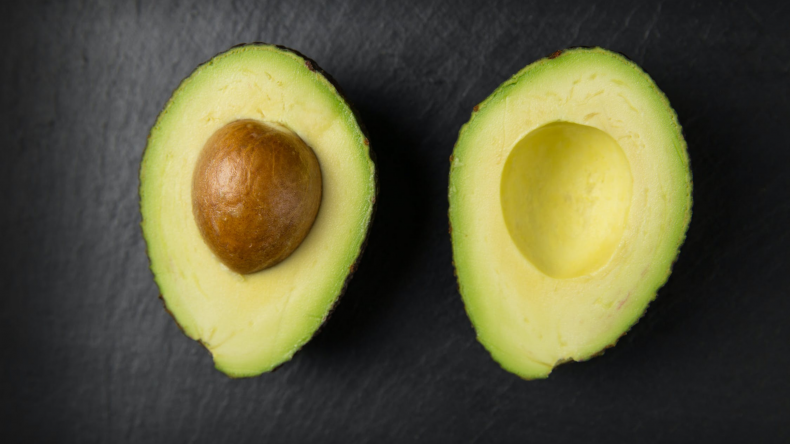 While avocados contain fats considered healthy for humans, this delicious green fruit can be harmful to dogs.
The leaves, fruit, seeds and bark of avocados contain persin, capable of causing vomiting and diarrhea in dogs, as well as more serious signs in other animals due to a wide range in sensitivity across species.
6. Azalea / Rhododendron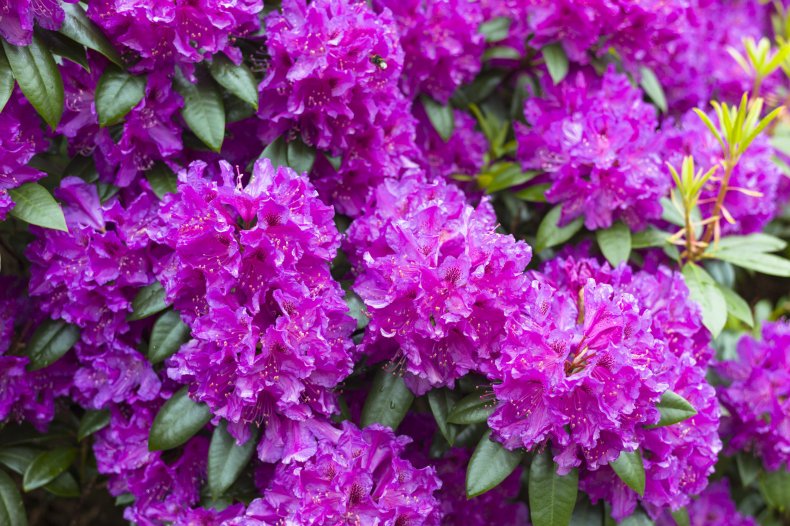 The Azalea's pretty leaves can be highly poisonous to both dogs and cats, even if only a few leaves are consumed.
The flowering shrub's contains the potent neurotoxin grayanotoxin which can disrupt the ability of the cells of the body to return to their normal state after excitation.
7. Cherry laurel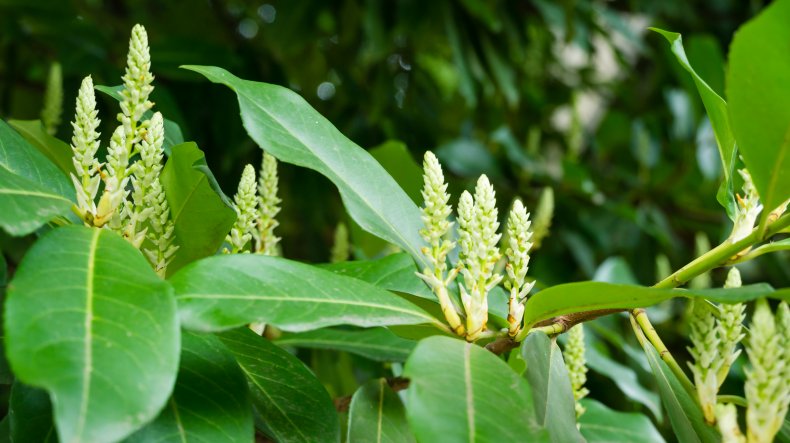 Cherry laurel and several other Prunus species, including peaches, cherries, apricots, plums and nectarines contain cyanogenic glycosides.
And while the fruits can prove devious to humans, there is a considerable risk of cyanide poisoning in dogs is if they eat these plants.
8. Castor oil bush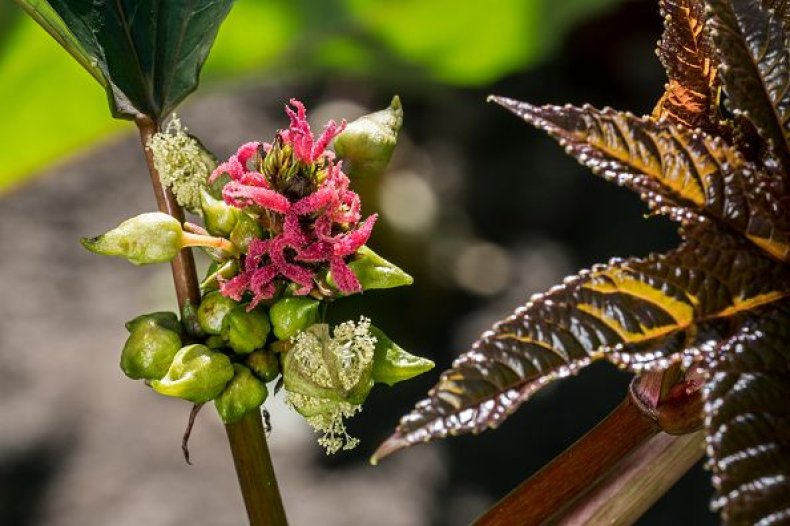 Castor oil bush seeds are often frequently found in oil cakes, as well as being used as fertilizer.
However, the American Society for the Prevention of Cruelty to Animals cautions castor bean plants are highly poisonous to dogs, cats, as well as horses.
9. Conkers and acorns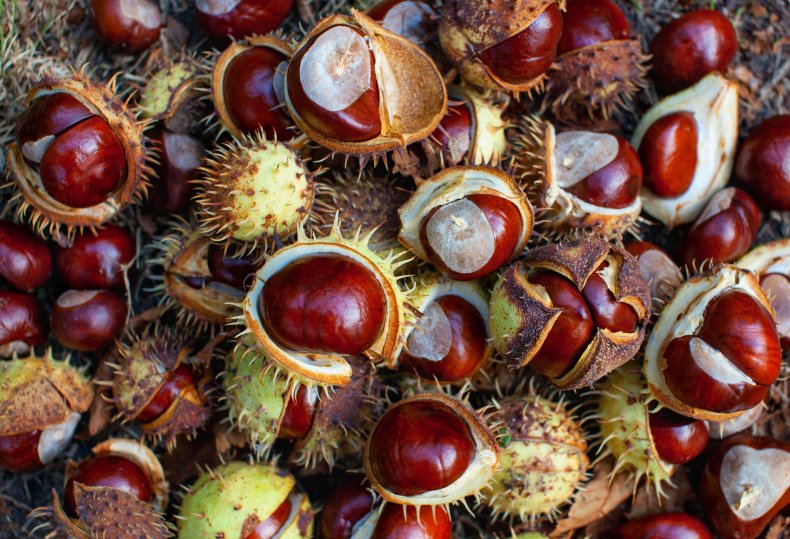 Conkers are synonymous with Fall, but this nut can also pose a serious risk to dogs when eaten.
Conkers contain the poison called aesculin, which is toxic to dogs, although if eaten, although your dog would need to commune several to suffer significant poisoning.
10. Daffodil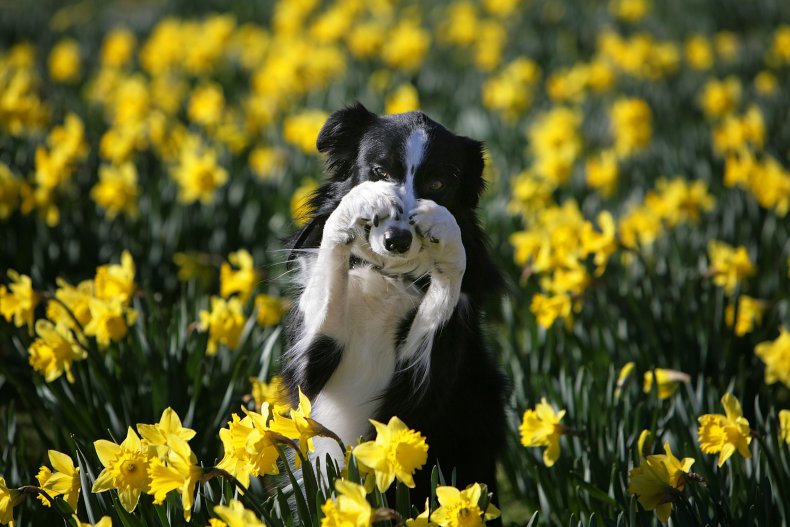 Eating spring bulbs, such as daffodils and tulips can be dangerous for dogs.
The AKC warns: "Effects from [daffodil] poisoning can include vomiting, stomach upset and salivation, but can escalate to dogs appearing sleepy, wobbly on their legs, or collapsing.
"In more serious cases, fits and changes to heart rate, body temperature and blood pressure. Dogs can also become unwell if the flowers are eaten, or if they drink water from a vase containing daffodils."