Man Sets Dog-Poop Bomb to Explode on Friend Who Borrowed His Tools and Didn't Give Them Back
An Oregon man was sentenced to three years' probation this week after concocting a homemade dog-poop bomb to harass a former friend.
Robb Alexander Stout, 49, claims the unnamed acquaintance borrowed his tools and had no intention to give them back. So Stout found an old air bag at a scrap yard and set it into a plastic toolbox he then filled with dog feces. He then set the makeshift device so that when the victim opened it "it would just blow the dog crap on him."
According to police, Stout placed the bomb on the back of his former friend's Camaro back in April—and it detonated successfully. "It exploded with such force that it sounded like an M80 going off and the dog scat was blown out of the toolbox," authorities reported.
Stout admitted to Judge Edward Jones he could have handled the situation better.
"I guess the right way would have been to get a police officer involved," he said. "But you can see my history... I'm not psyched where I'm calling the cops, unfortunately."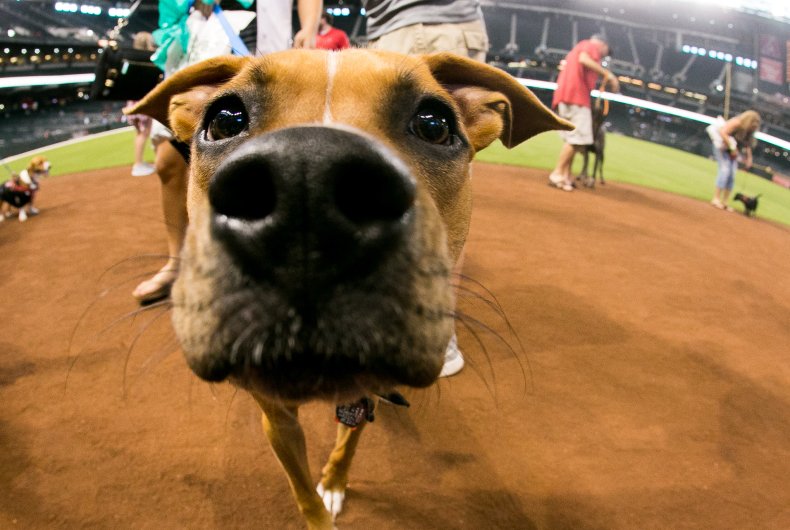 According to the Oregonian, Stout has 14 previous convictions—including for dealing or manufacturing illegal drugs and attempting to elude police.
"So I took it upon myself—rather than be violent, like I could have been," he added. "You know on the street, that's the way a lot of that stuff is handled."
Claiming he and his friend used to make similar explosive devices together "for fun," he said there were "a thousand of these videos of people doing the same thing" online.
Stout insisted he didn't mean to cause any real harm and didn't think he broke the law. "It was just made to hurt his ego and give me my stuff back. Like a wake-up call... It was a stupid choice and a stupid decision, I realize that now."
Judge Jones reminded Stout people go to prison all the time for building explosive devices. "We just can't have that," Jones added.
Stout pleaded guilty to unlawful manufacture of a destructive device. As part of his probation, he must complete drug treatment, avoid the victim and keep clear of explosive devices and fireworks. After police found a short-barrelled shotgun and meth in his home, Stout also pleaded guilty to being a felon in possession of a firearm and delivery of methamphetamine.
While sentencing guidelines called for a minimum of 10 to 12 months behind bars, Deputy District Attorney Nicole Jergovic took into account that Stout behaved well since his release from jail four months ago and had no history of convictions of violent acts against people.
The victim was in court, The Oregonian reports, but left before the proceedings began and declined to give a comment. Prosecutors claim he was frustrated Stout didn't receive jail time and still fears for his safety.