Russian Hunter Shot Dead by His Own Dog With His Own Shotgun in Freak Accident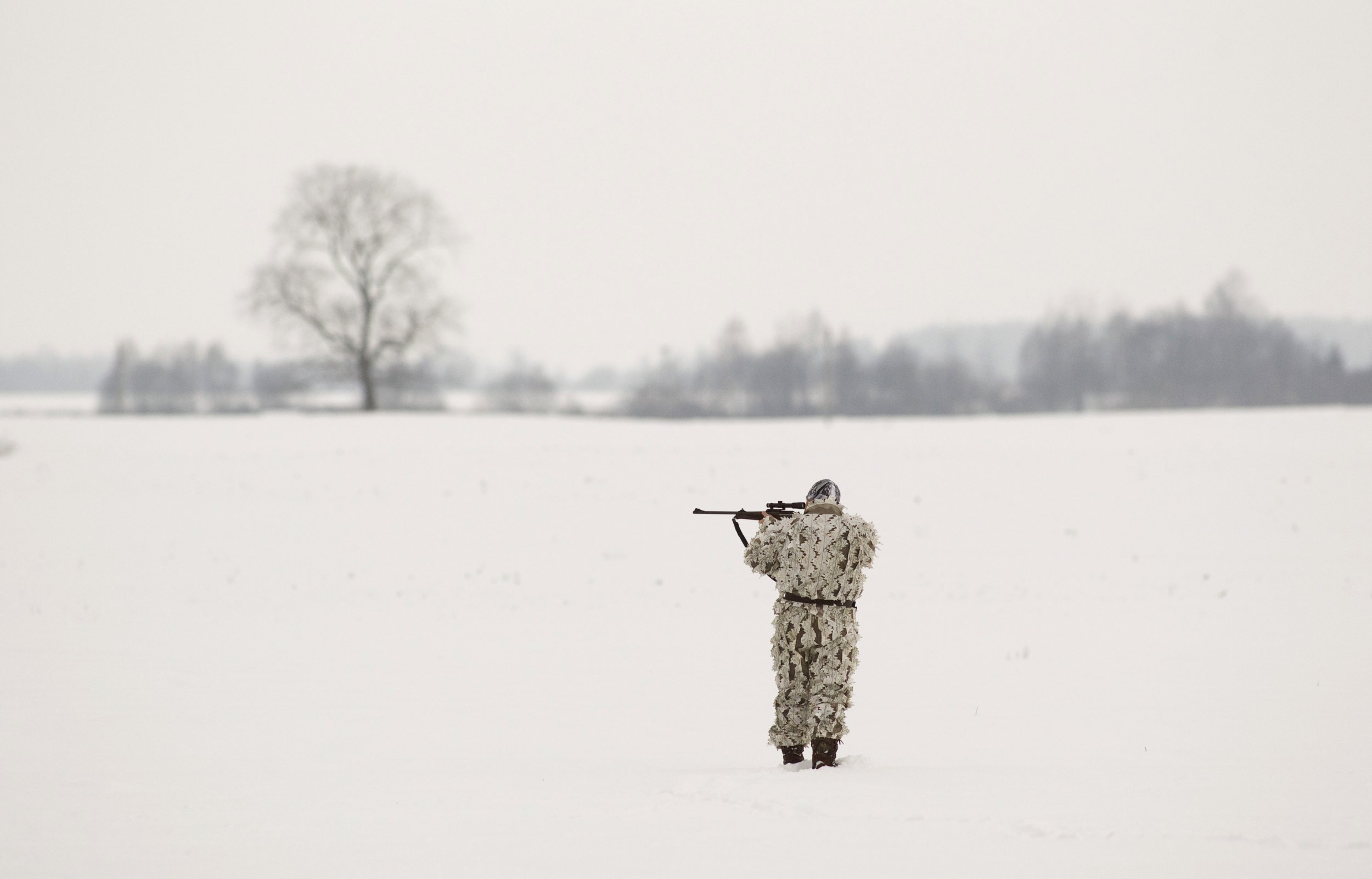 Update| A Russian man was shot dead by his own dog after venturing into the snow-covered countryside near the border with Kazakhstan, local news outlets reported.
Named by local media as Sergey Terekhov, the 64-year-old hunter from Saratov was out with his cousin and their hunting dogs near his home on Sunday when he sustained a lethal shotgun wound. The prime suspect is his Estonian Hound, local news outlet Region 64 reported, citing Alexander Galanin, a member of the regional investigative committee.
Related: Hungry Russian bears are entering cities and starting to eat people
"The weapon rested on his knee, with the butt facing down and the barrel pointing toward his stomach," Galanin told the outlet, outlining the suspected chain of events that led to the man's death. When the hunters released the excited dogs from the car, the man's pet is believed to have run toward him, tapping the trigger of his double-barreled Soviet Toz-34 shotgun.
In a statement to Newsweek, the committee's press service confirmed that, although investigators are still working to determine all facts, the preliminary theory is that the man held the weapon that went off as the dogs rushed out of the car, climbing on him.
Terekhov's fellow hunter quickly called the ambulance, but Terekhov died on the way to the hospital due to the severity of his abdominal cavity injury, Interfax news agency reported. Investigators said he was an "experienced hunter" with a licensed weapon and found no evidence of alcohol consumption.
"Everything was in order. This was an unfortunate incident," the committee concluded, though the investigation is ongoing.
Terekhov's social media page on the Russian platform Odnoklassniki features multiple images of him roaming the wilderness with the dog that is suspected of killing him.
Saratov is a popular region for small-game hunters in Russia, with both steppe and forest areas providing shelter for hares, foxes and waterbirds living off Russia's winding Volga River, which splits the region.
This story has been updated to include the latest comment from authorities investigating the incident.