Family Dog Shot Twice in Backyard With Bow and Arrow in 'Cruel' Attack
A family in Oklahoma were left shocked to discover that their loved pet dog Koda was struck by a bow and arrow twice in their own backyard two weeks ago.
Owner Melody Davis told News9 that they originally thought Koda had been shot just once, but a string of health complications showed he had also been struck a second time by a bow.
The local sheriff's office has closed the investigation, due to a lack of evidence, but the family say they want whoever is responsible to be found.
As per News9, the family immediately called the vet who attended their home. The arrow was cut and an exit wound had to be made in order to pull it out safely.
"The arrow used on him, it was just absolutely cruel and it was mean," owner Davis told the outlet.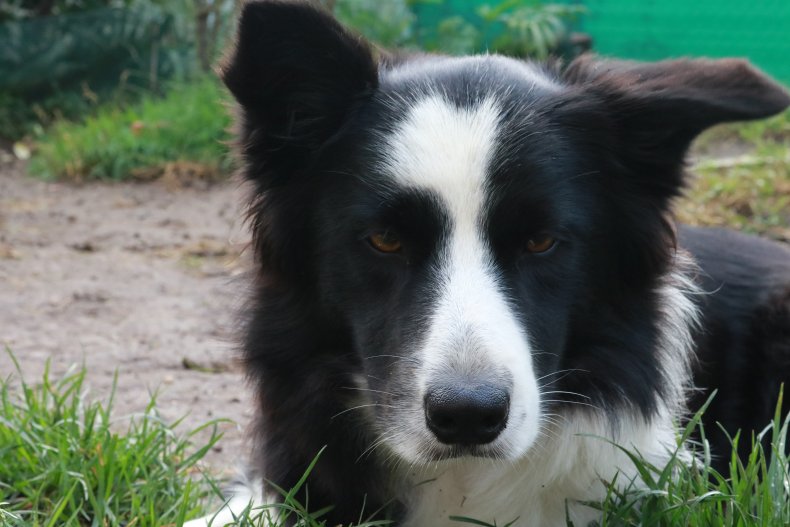 Initially, the family and vet believed Koda had only been shot once, and he was able to return back home following treatment. "The vet told me how lucky he was that it only went through the muscle, and that he would be sore for a few days and that we would be back in two weeks to remove the stitches," said Davis.
That, however, was not the end of Koda's issues. After returning home, Koda's symptoms worsened and he had problems during toilet breaks. "We were concerned, and we were scared, and we didn't know what was going on," Davis told News9.
After a second visit to the vet, they discovered that Koda hadn't been struck once by an arrow, but by two.
"The second arrow had actually done more damage that we weren't aware of until the complications arose over the weekend after we took him home," said Davis.
Due to his urethra being severed by the arrow, according to the GoFundMe page set up in his name, Koda now has a catheter fitted for the healing process. "They are hoping for a normal quality of life after all of this is said and done," reads the donation page.
The family did file a report with the sheriff's office but the case was later closed after investigation, due to there being little evidence to use.
"The sheriff called back Friday and said they were going to close the case because there wasn't really any proof of who had done this," Davis told News9.
"Shooting once may be an accident. But him being shot twice, that was absolutely not an accident."
Pottawatomie County Sheriff's office told the outlet that they will continue to investigate the case if and when any new information comes up or any suspects come forward.
"Koda is the sweetest dog you will ever meet. He is loving and just wants to have his belly rubbed," described the GoFundMe page.
Newsweek has contacted the Pottawatomie County Sheriff's Office for comment.
Last week, a dog in Ohio was found in a stranger's shed with a bullet hole in the back of his head. The dog is now on the road to recovery but was emaciated and barely able to walk when found.
The man whose shed the dog was found in phoned the police, who are now investigating who could be responsible for the shooting.