Internet Laughs as Dog 'Goes Out of This World' While on Anxiety Medication
A video of a dog, with bouncy ears, has earned nearly a million views of TikTok. In the video, Bosnian rescue dog Yogi whose owners believe is mainly a Kelpie, can be seen walking along a path with the text: "Wait for it...We gave our dog anti-anxiety medication and they were stronger that we thought."
Seconds later he can be seen in footwell of the passenger seat of a car, eyes closed, blissfully leaning his head on someone's lap.
In a later comment, the original posters clarify, "FYI: He had vet-prescribed anti-anxiety medication. We don't want to say what or how much he had as each dog might need different doses/meds," adding, "If your dog is also struggling, we recommend talking to a vet or dog behaviourist."
Anxious Pets
Anyone who ever traveled long distances with a cat or a dog knows that it can be traumatic for both the animal and the owner. You might be lucky and have an animal that is happy to just chill in a small box going at a high speed for several hours, but chances are you don't.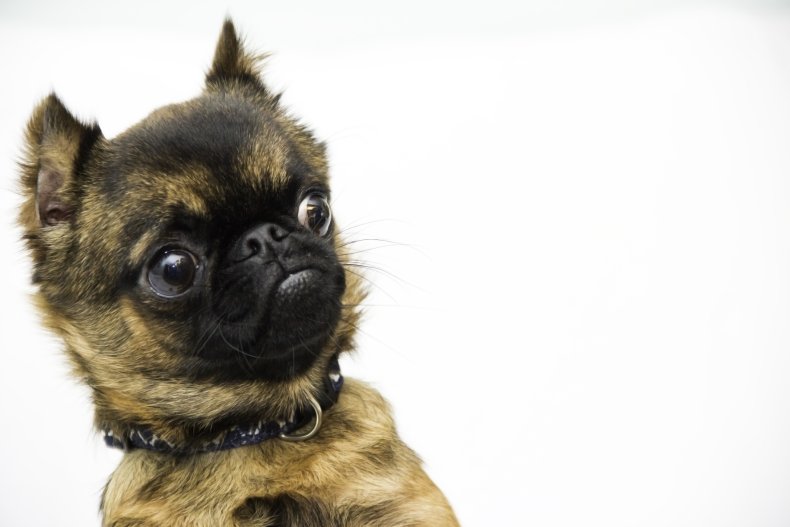 Luckily, there are now safe and vet prescribed temporary medications that can remove the stress of travel for you and your pet.
Pet sitting and dog walking website Rover in a survey conducted called the Rover Cost of Pet Parenthood survey, 60 percent of pet parents have invested in products, training and medications to address pet anxiety. As well as medication, they suggest some other ways to soothe your dogs anxiety.
Dog Crate—"For most adult dogs, the perfect crate will be whatever makes them feel safest, whether that's something light and airy that lets them see their environment or an enclosed cave that offers cozy, quiet darkness."
Lick Mats—"Much like the long-lasting chew, a lick mat is all about distraction. Its advantage is that it encourages a naturally soothing behavior—licking—and rewards it. It can take a pup quite a while to get a lick mat clean. Though dog peanut butter and other spreadable treats can be calorically expensive, they generate a lot of enthusiasm, so we'd say go ahead and pick your dog's very favorite to keep them calm when triggers are around. For lower-stakes treating, try unsweetened applesauce or canned pumpkin."
CBD Treats and Oil—"A growing number of pet parents swear by pet-safe cannabis-derived treats. Because CBD doesn't have THC in it, it won't get dogs high—but evidence suggests it may calm them down. It works best for situational anxiety, since you'll typically need to offer it to your dog an hour or so before you want to see the effects. You can buy CBD treats or CBD oil made just for pets. Whichever route you take, remember to check in with your vet to ensure it's okay for your particular pup's system."
'I Want Some of What He's On'
Despite his owners saying the medication was stronger than they thought, it doesn't appear to be doing Yogi any harm, with one user commenting, "I want some of what he's on." Another user commented, "could just be the relief of no anxiety in all fairness! bless him it can be super exhausting being anxious all the time" to which the original poster replied, "Definitely! We're doing a lot of car training right now and he's getting better, but still anxious about the car and the vet (where we were going)".