Dog Walking App Wag! Apologizes For Pet's Hit-and-run Death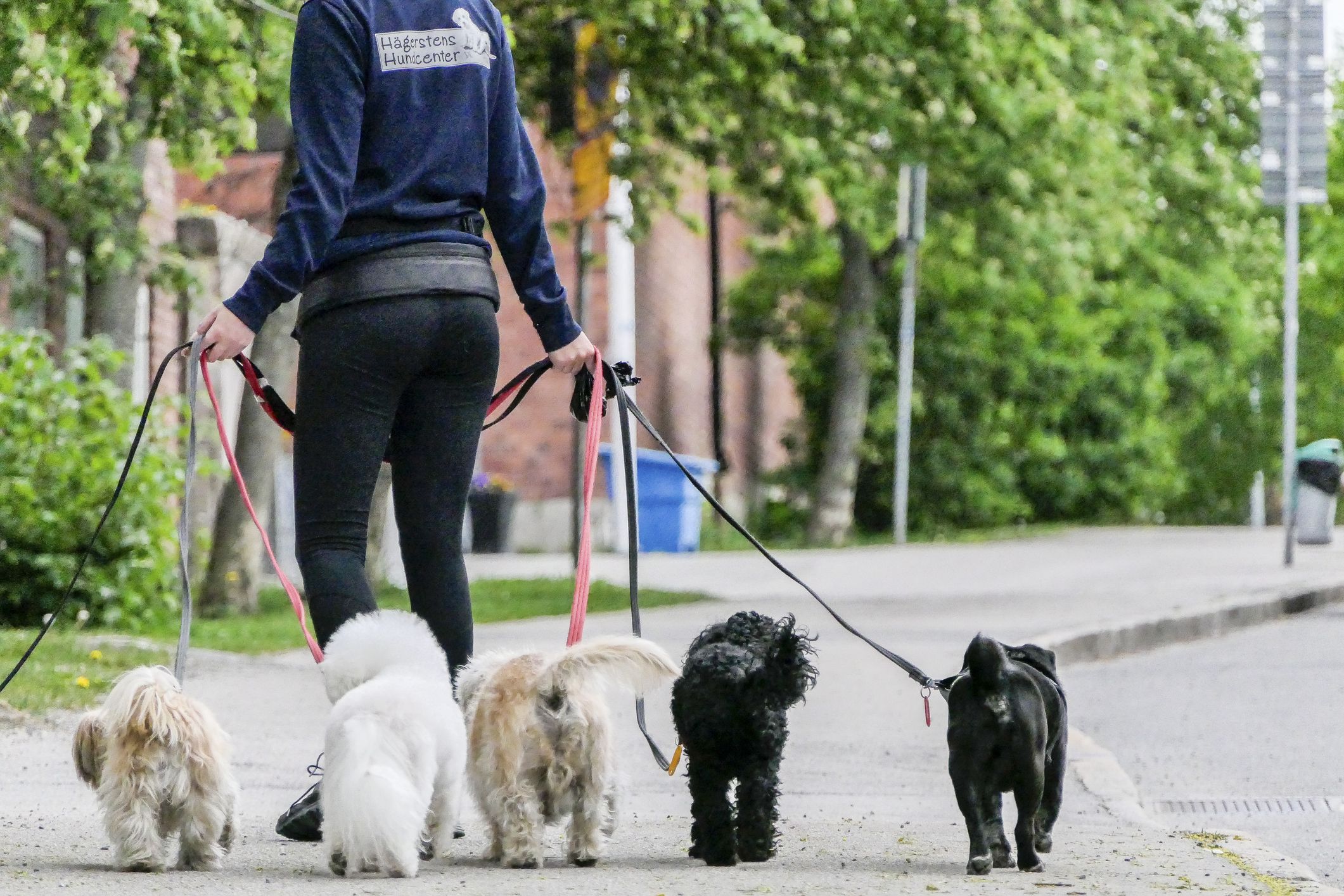 The dog walking app "Wag!" has apologised over the death of a dog owned by a Texas couple after the animal died in a hit and run accident.
The company has issued a public apology to Sara and Nick Moore from Houston after their dog Winnie was killed in the care of a Wag walker, saying it is "deeply saddened" by what happened.
Read more: Texas man stabs nephew's dog with steak knife in retaliation for pet killing his chicken
"We're a company of dog lovers and pet parents, and we're deeply saddened about what happened to Winnie. The hit-and-run accident involving Winnie was an unusual accident, and we provided the Moores with updates as we investigated what happened," the statement from the company to CBS read.
"We're addressing concerns about our response procedures, and we're changing our policy for paying claims to reflect a higher level of sensitivity to each situation," it added.
The apology from the company came following what the couple have alleged as three attempts to buy their silence over the issue that has left them feeling aggrieved. Sara and Nick Moore said money was never important to them after their dog died while in the care of a walker paired with them through the application.
The episode is the latest in a series of accusations levelled against Wag users over its vetting procedure and its stance towards customers. Just weeks ago surveillance footage showed one walker kicking and hitting a dog in Danville California.
In June the media carried reports of one walker in New York napping on a owner's home and looking at the food in their fridge. Despite frequent criticism from its users, the company has raised more than $368 million in investments, the New York Times reported.
CBS reported that Sara and Nick Moore were only semi-regular users of the dog-walking app Wag before their dog Winnie died while in the care of of a walker hired using the new technology.
They found that following their beloved dog's death that Wag representatives wanted to know as little as possible about the circumstances surrounding the episode and sent the pair a settlement and a non-disclosure agreement.
The couple sought out a dog walker to look after Winnie while they went on a 10-day vacation in August of 2018 and had positive experience. However, on December 10 the pair hired a walker for a last-minute walk and tragedy followed.
Sara became uncertain about the walker when she saw the name on her profile did not match her description. The walker also did not respond when she tried to clear up the discrepancy. A little while later the pair did not receive the normal confirmation the walk had ended and their concern escalated.
Over a phone call the walker said Winnie had been returned home safely but soon after a representative from Wag called to say the canine had not survived after being struck by a car.
"We asked Wag for details on what happened and all we got in response was conflicting information or them simply saying they didn't have much information to provide us with," Nick said.
"We sent them our receipts and they sent us their 'Wag Trust and Safety Guarantee' that said if we wanted to get the $188 dollars we paid for Winnie's cremation and paw print we would have to sign the agreement saying we wouldn't say anything — orally or in writing — regarding the incident," Nick said. "We felt disrespected, and respectfully declined to sign," he added.
Wag contacted the Moores once again offering them compensation after social media posts they made about the incident went viral on Facebook. In total the couple have received three emails offering them a fee in compensation for the incident.
Wag did not immediately respond to Newsweek's request for comment.