The Dogecoin Challenge is the Only TikTok Trend Where There's Money on The Line
In 2013 Dogecoin joined the world of cryptocurrency. Taking its logo from the Shiba Inu featured in the popular doge meme, what began as a joke has become a serious financial opportunity on TikTok. Forget dance challenges, it's all about the dogecoin challenge now.
About a week ago a TikTok user named James Galante released a short video. In he said, "Let's get rich! Dogecoin is practically worthless. There are 800 million TikTok users. Once it hits one dollar, you'll have $10,000. Tell everyone you know!"
In order to participate in the trend, users have to drop about $25 into Dogecoin shares. The idea is that the money will begin rolling in once the Dogecoin reaches one dollar in value.
The price for Dogecoin though currently sits at $0.0045, which is far from the one dollar tag that Galante had predicted, at least yet. If anyone was hoping to make it rich quick, they could be out of luck. All that said, the price of Dogecoin has seen their highest surges to date following the issue of the challenge which is as concerning as it is unprecedented.
Yesterday afternoon, Dogecoin warned their followers on social media about joining the viral challenge. The digital cryptocurrency tweeted, "Be mindful of the intentions people have when they direct you to buy things. None of them are in the spot to be financially advising."
"Make choices right for you, do not ride other people's fear of missing out or manipulation. Stay safe. Be smart," added @dogecoin.
About four days ago, Galante mentioned he had made the viral TikTok video "as a joke." He tweeted, "This TikTok I made the other day as a joke about Dogecoin went mega viral and now the crypto's value is up 16 percent in the last 24 hours."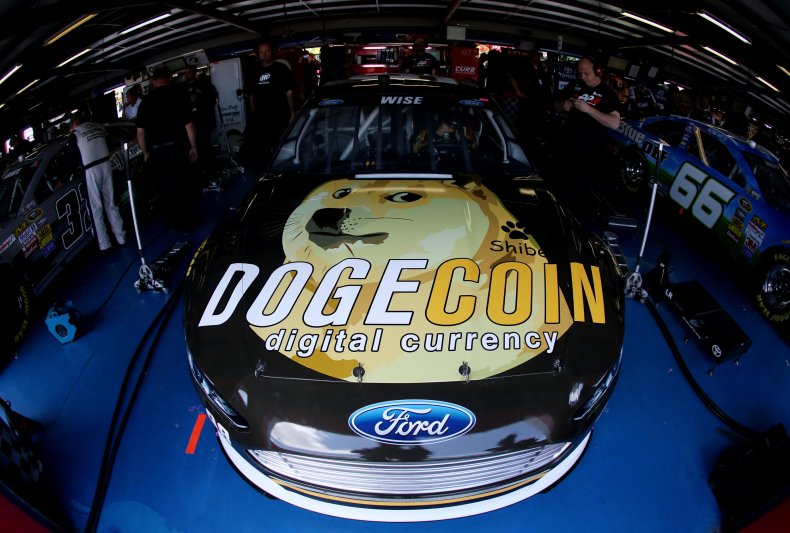 Dogecoin's core developer Michi Lumin told Newsweek, "As far as the TikTok Challenge thing, look it's fun, but the warning that was put out on the Dogecoin Twitter is something we stand behind. When crypto markets move, for whatever reason, and note that the developers really don't have any control over that, people with not so great intentions tend to come out of the woodwork. So be careful. There may be people and groups out there operating under the guise of being an 'official Dogecoin investment,' or something. Let me assure you that they are not. We don't sponsor or endorse any investment programs."
"So I think what we're trying to say is, hey, it's cool that Dogecoin is getting some attention again, and we'd like to remind you that Dogecoin is still stable, and reliable, and very much usable and real -- but beware of people who may be trying to take advantage of folks in the middle of this excitement," added Lumin. "Dogecoin isn't a speculative instrument. It's a currency. By all means, use it - but don't throw your life savings into someone's uninformed opinion."
Lumin concluded, "We'll be here to make sure Dogecoin, as a network and protocol, stays stable and please by all means - join in on the fun of this community. But nobody, nope not even the developers, I'd say least of all the developers, can make predictive financial guarantees of any sort; so also, just be careful out there. Anyone who tells you they can predict a market like this is either uninformed, or worse."