9 Dogs That Look Like Bears
Dogs may be directly descended from wolves, but some breeds resemble totally different animals altogether.
And a handful of our four-legged friends, ones boasting particularly thick coats and bulky builds, even appear almost bear-like.
Gina DiNardo, Executive Secretary of the American Kennel Club (AKC), notes the attraction of canines exhibiting the cuteness of bear cubs, minus the danger of welcoming such powerful wild animals into their den.
She told Newsweek: "Dogs with rounder faces and shorter tails might give you teddy bear vibes—but some dogs may even remind you of an actual bear in either their size, coat, or expression.
"These breeds might have you seeing double—just make sure they're actually dogs that look like bears, not the other way around."
So, here is Newsweek's rundown of all the dog that look like bears, according to the AKC.
1. Chow Chow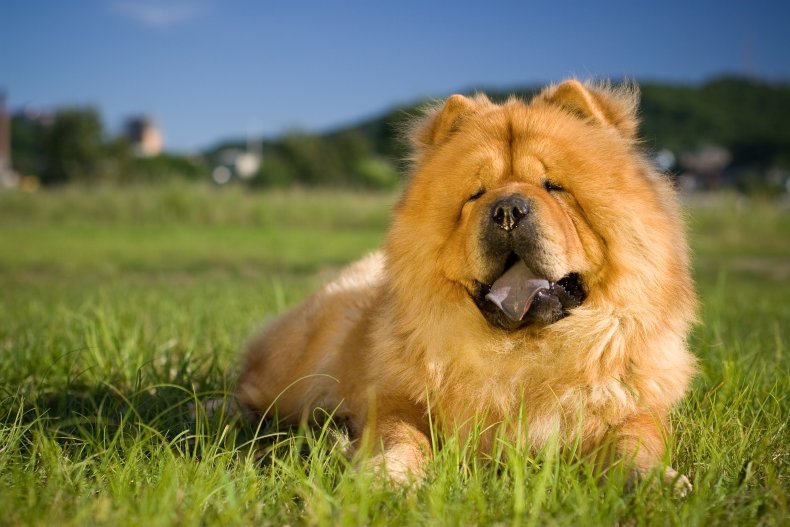 Chow Chows have wrinkly faces that set them apart from most dogs, in addition to boasting many bear-like similarities. Recognized in 1903, Chow Chows have small ears and round faces, strong, muscular bodies and legs, and a covering of long fur.
DiNardo told Newsweek: "These dignified dogs of Ancient China can come in black, blue, cinnamon, cream or red coat colors."
2. Great Pyrenees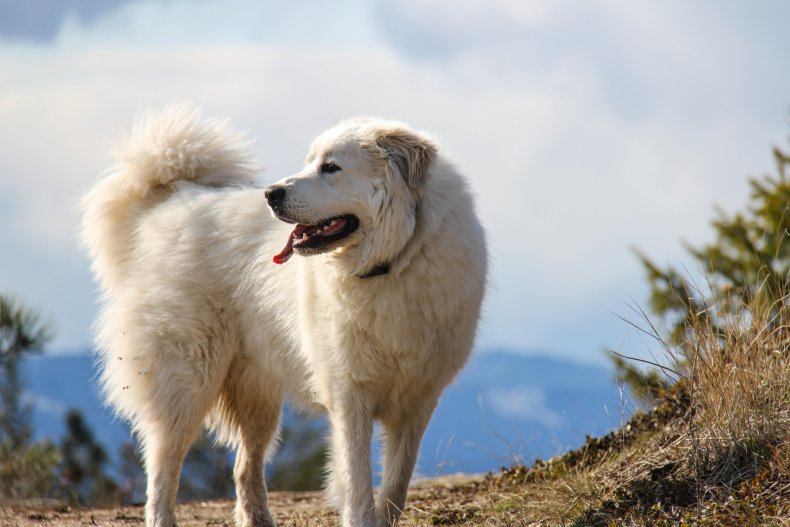 Another fluffy friend is the Great Pyrenees, which was recognized by the AKC in 1933. They are large dogs with thick coats, and can often weigh more than 100 pounds.
DiNardo said: "These gentle giants are mellow and friendly, but fast and protective when they need to be."
3. Pyrenean Mastiff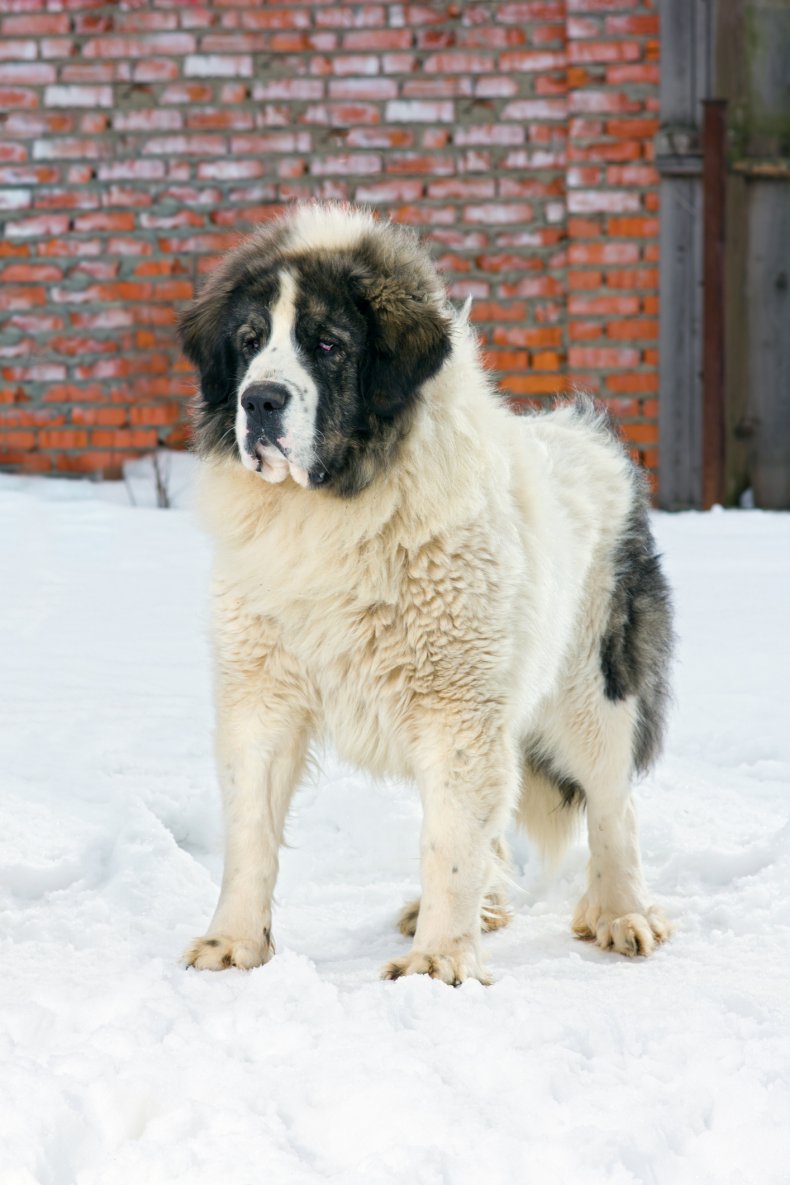 This giant dog, capable of weighing up to 240 pounds, certainly gives the bear's size and shape a run for its money.
DiNardo said: "Pyrenean Mastiffs have long, fluffy coats as well, and though their faces are droopier than that of a bear, their fur and body shape make up for it."
4. Newfoundland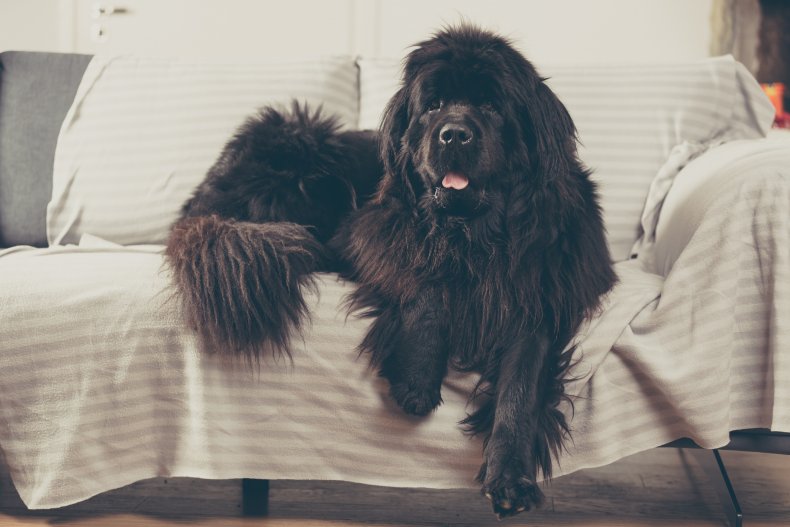 This gentle, sweet breed was recognized by the AKC in 1886, and has a similarly short snout and face to a bear. It is also generally black or brown, making this majestic dog even more alike to a bear.
DiNardo said: "Newfoundlands are another bear-sized dog with an uncanny resemblance."
5. Old English Sheepdog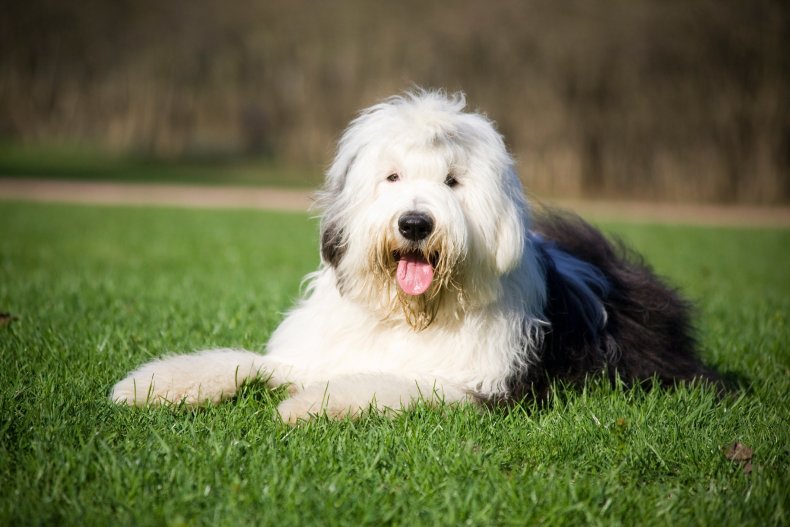 Sheepdogs, recognized by the AKC in 1888, are gentle and smart dogs that can range from large to medium size.
DiNardo said: "Its round face and long double coat make it akin to bears as well—it even moves with a 'bear-like shuffle!'"
6. St. Bernard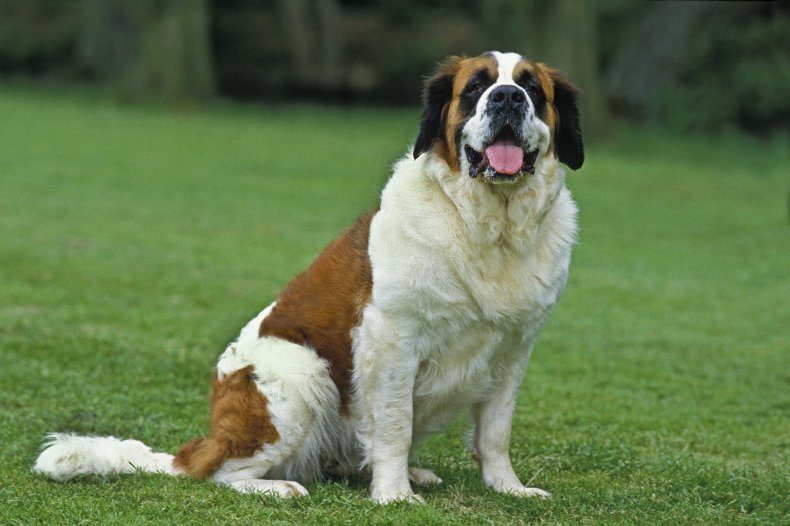 AKC recognized in 1885, the Saint Bernard's fluffy coat and round face both resemble that of a bear.
This gentle giant is one of the most beloved, famous breeds, and its friendly expression happens to look like that of bears.
Gina DiNardo told Newsweek: "This giant, loveable dog will give bears a run for their money."
7. Tibetan Mastiff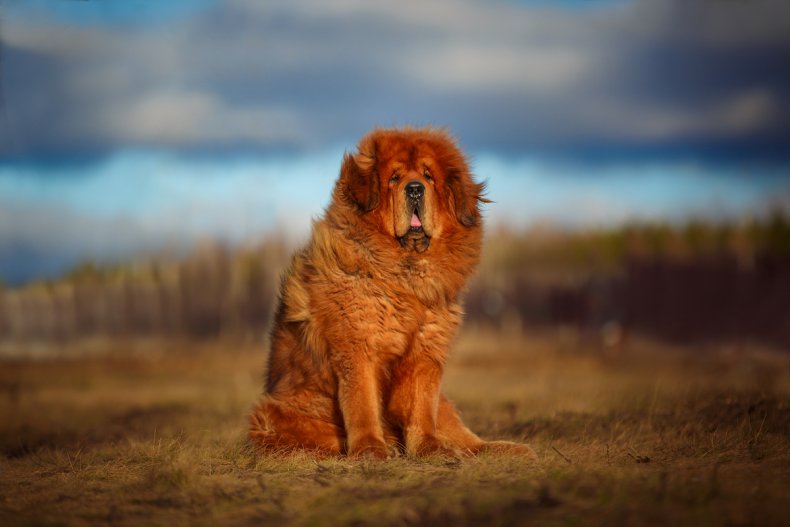 Though they do not all look the same, darker-coated black and brown Tibetan Mastiffs have similar coats and general shape.
They can weigh anywhere from 70 to 150 pounds, and although the breed was only recognized by the AKC in 2006, it has a long-standing history of being an incredible guard dog and nurturing presence.
DiNardo said: "These giant fluffy dogs make great companions, as well as resembling large, furry bears."
8. Cairn Terrier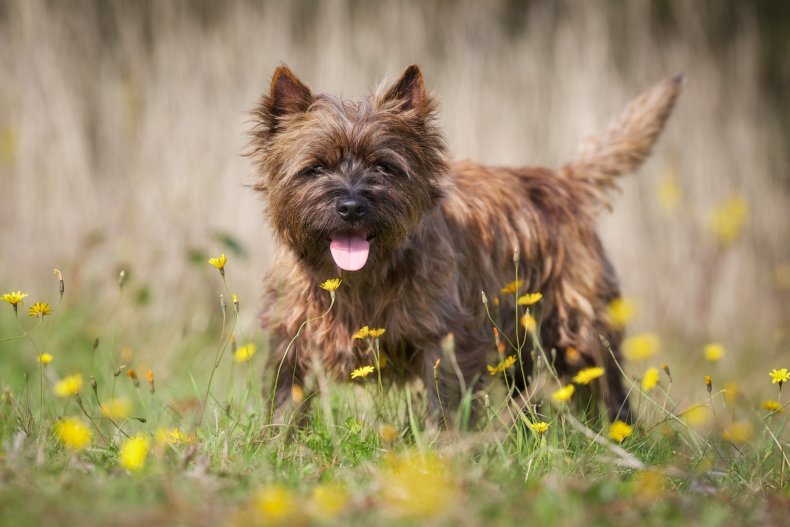 Though they only weigh about 15 pounds maximum, this breed recognized in 1913 is alert and intelligent.
DiNardo said: "You may be thinking that these tiny dogs don't resemble bears—but their round faces, small ears and long coats do give bears a run for their money (well, maybe just teddy bears)."
9. Glen of Imaal Terrier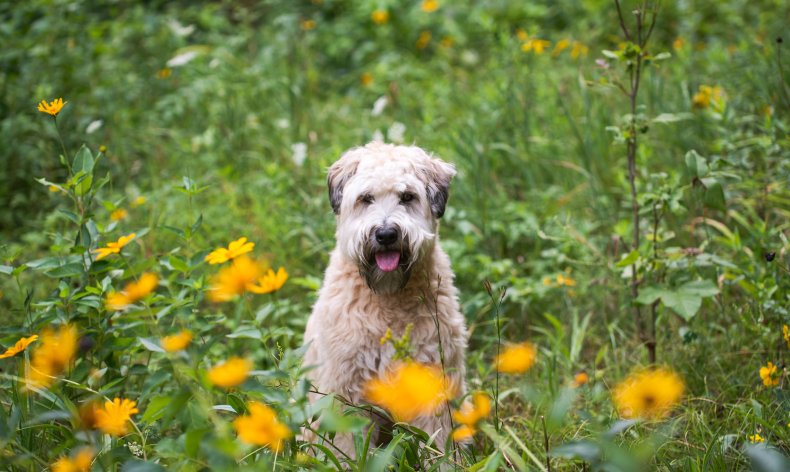 Another breed on the smaller side of bear look-a-likes is the Glen of Imaal Terrier, with short ears and a round face similar to that of the Cairn terrier.
Recognized by the AKC in 2004, the dogs have small, short legs but are strong and responsive dogs.
DiNardo said: "Their short legs may not be exactly akin to a bear's, but their short tail makes up for it."