Detroit police officers have adopted two puppies after rescuing a malnourished stray and her litter from a boarded-up house late last year.
The mom was found at an abandoned house at the end of December and two puppies were shortly discovered in the house, inside of a broken mattress.
Now, the two officers that came to their rescue are doing it once again, providing their own forever homes.
Officers responded to a call about a vicious dog on the porch of a house on the east side of the city on December 26. Upon arrival, Gabrielle Rogers and Hussein Kourani soon realized the issue was not of any concerning behavior.
"She wasn't vicious—she was just scared," Rogers told Fox 2.
The house had been boarded up by a neighbor while the dog was away, but she would not leave the location, leaving the officers suspicious.
"We could tell she had something in there that she wanted to get to because she just wouldn't leave the location," Kourani told Fox 2.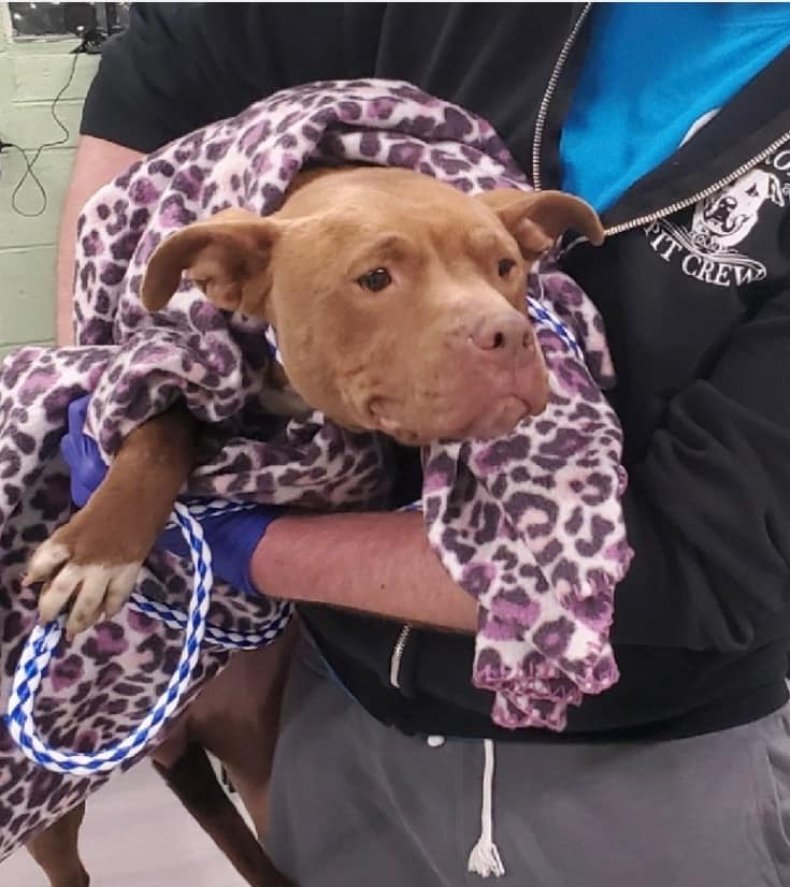 Officers noticed that the dog's mammary glands and stomach appeared swollen—a clear sign of motherhood. After feeding her treats, they gradually earned the trust of the stray dog, who soon allowed them to enter the house.
The pair ripped down the boards on the house, and discovered a scene worse than they expected.
"I just remember gasping and saying, 'Oh my gosh,' and then I saw a puppy laying on a beaten up, old mattress, and it was tangled up in there, and I kind of stared at it for a second thinking, 'Is it alive?'" Rogers said. "It was totally like a Christmas miracle."
The officers removed a mattress coil from the puppy's neck, discovering another under the mattress padding.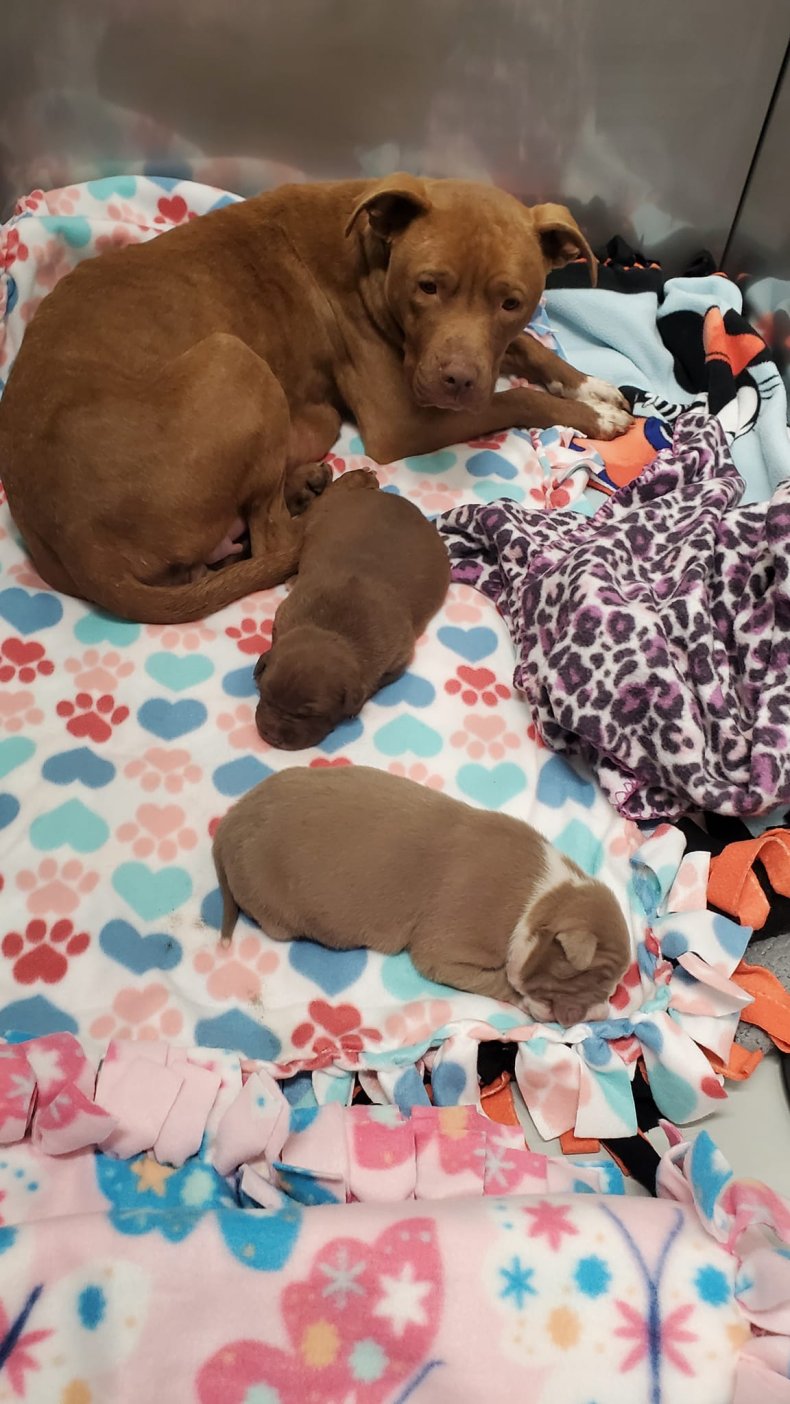 There are an estimated 200 million stray dogs worldwide, according to the World Health Organization. Although it's hard to dictate an exact figure, common estimations suggest there are around 70 million stray animals in the U.S.
Now, the puppies are named Harry Potter and Hermione, while the mother is called Minerva, and they're being cared for at the Aries Doberman Liberation Rescue in Grand Rapids.
Minerva is being treated for heartworm and will then be available for adoption. According to the American Society for the Prevention of Cruelty to Animals, around 6.3 million pets enter shelters in the U.S. every year, of which 3.1 million are dogs.
The puppies have a far easier route however, set to head straight home with the very officers that rescued them. "I've been telling myself lately I want a little puppy. This one just kind of fell into my lap, so it was kind of meant to be," Kourani told Fox 2.
Puppy Harry Potter unfortunately has a hernia and Hermione has an extra toe, meaning they need to receive treatment before going to their forever homes.
In a gesture of gratuity, the shelter will donate the puppies over to the officers completely free of charge.