'Dogs and Slaves': Egypt Hits Back Over African Racism Allegations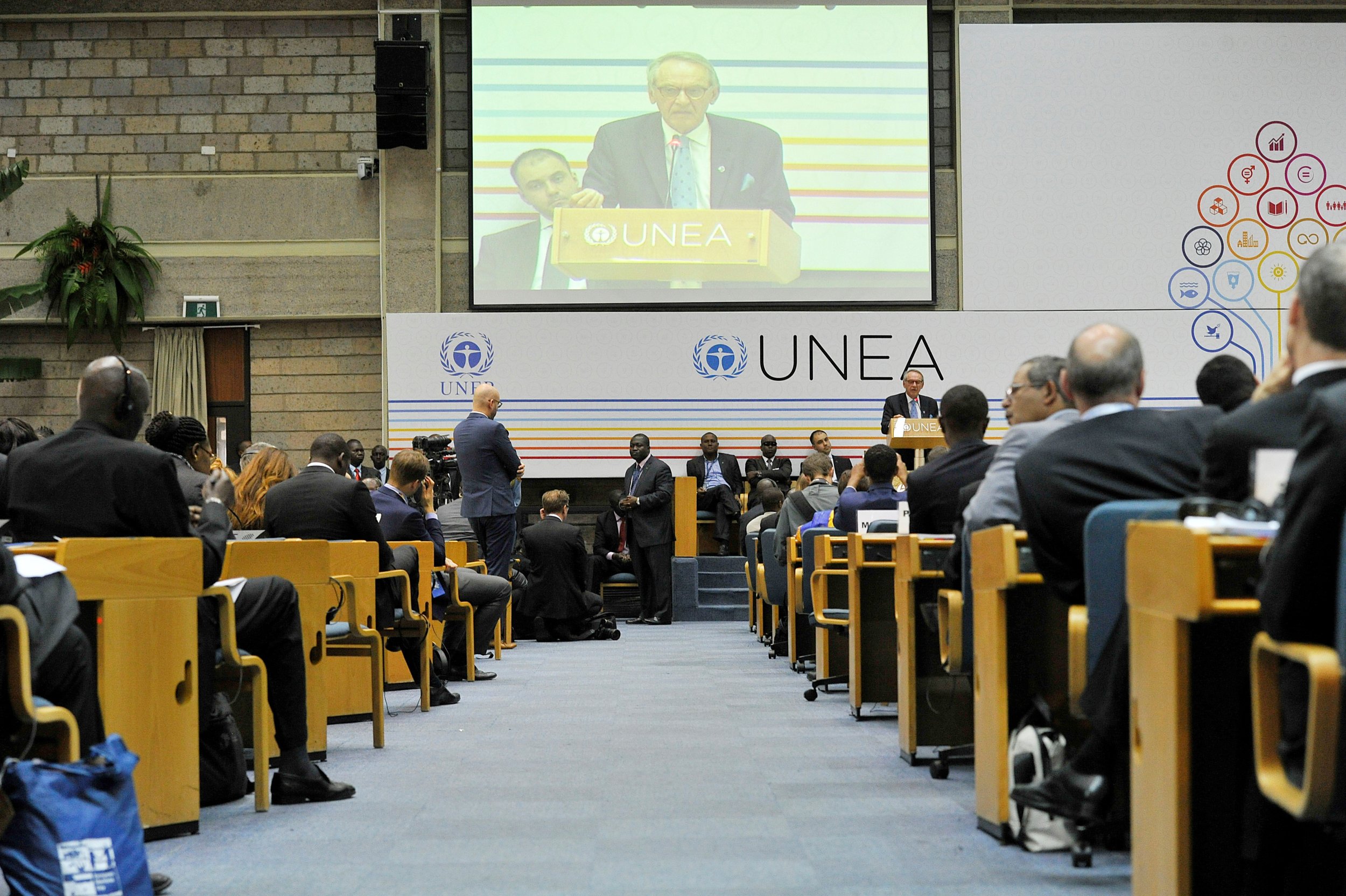 Egypt has denied allegations of racism after one of its diplomats was accused by a Kenyan government official of referring to sub-Saharan Africans as "dogs and slaves."
The row was sparked after an unnamed Egyptian official allegedly made the comment at the United Nations Environmental Assembly in Nairobi, Kenya, which took place from May 23-27. Yvonne Khamati, a diplomat in Kenya's mission to the U.N. Environment Program, confirmed on Tuesday that a formal complaint had been made with the Kenyan foreign ministry about the alleged incident, Reuters reported.
In a letter dated May 29, Khamati—also the chairwoman of the African Diplomatic Corps Technical Committee—said the comment was made after a lack of resolutions on the conflict in the Gaza Strip. Khamati wrote that the Egyptian official, speaking in Arabic, referred to sub-Saharan Africa as "dogs and slaves."
In a statement reported by Reuters, the Egyptian foreign ministry said it would investigate the claims but also demanded to see the official minutes of the meeting and rejected what it called a "breach of authority" by Khamati. "It is completely unacceptable to make the mistake of generalizing and making flimsy accusations against the Egyptian state and people that cast doubt on its African identity," the ministry said.
The Egyptian embassy in Nairobi also wrote to the Kenyan foreign ministry on Tuesday, accusing Khamati's organization of overstepping its authority. The embassy said it "questions the competence of the technical committee...to make such sweeping accusations and determinations." The embassy also stated that Egypt has an "unwavering" commitment to its "African identity, which is part and parcel of its people's association in creed, history, geography, and culture which is not subject to question."
Egyptians have taken to social media as a result of the row to express their sorrow over the allegations and affirm their African identity under the hashtag #WeAreSorryAfrica.
While the Egyptian constitution prohibits discrimination on the basis of race, black Egyptians have complained of facing racism on a daily basis, with popular Egyptian journalist Mona Eltahawy writing in The New York Times in 2008 that: "We are a racist people in Egypt and we are in deep denial about it."