A Dog's Life, in the Style of Manhattan's Upper East Side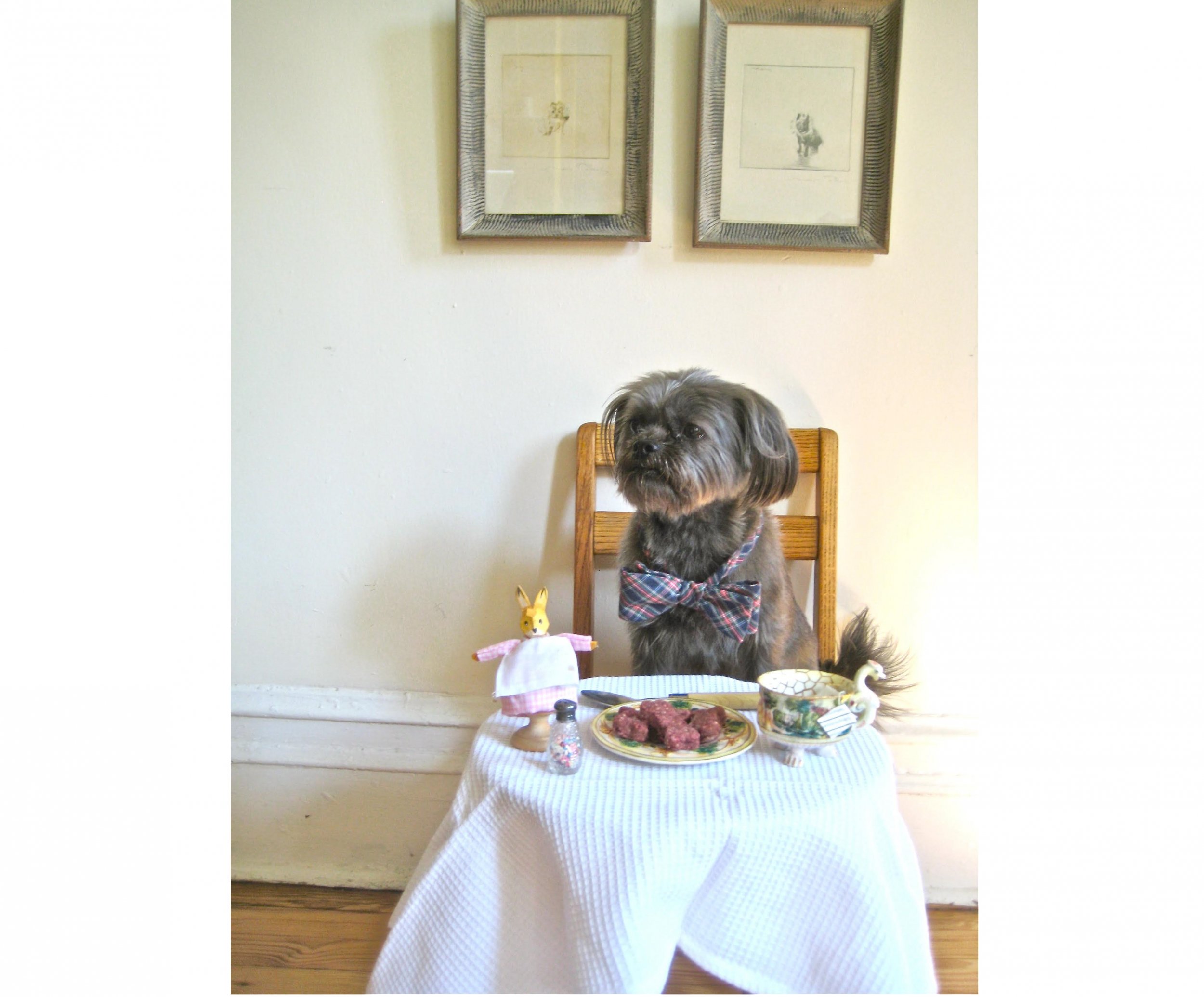 Coco sits for her close-up.
As she poses behind a table that's draped with white cloth and set with her repast of Assam tea and homemade beet root biscuits, she looks into the distance, seemingly disinterested.
For Linda Olle, a writer on Manhattan's Upper East Side who has been photographing neighborhood dogs in their element, Coco's pose is perfect. This Shitzhu-Yorkie's over it demeanor—Coco's Tartan bow tie hangs loosely from her neck, as if she didn't care to fasten it, and she sports a thin scowl that may best be described as dog RBF—captures the humanity Olle seeks in her non-human subjects.
Olle calls Coco her "Alice Liddell," in reference to the young girl who inspired Louis Carroll's Alice's Adventures in Wonderland. Indeed, this 6-year-old mix has inspired Olle to embark on the photography project "Dogs of the Upper East Side." The collection of some 200 photos, featuring 10 dogs, is on display through the end of September at New York's East 96th Street Library in Manhattan.
"When I first moved to the neighborhood, I thought a little dog was a status symbol and not a great thing—now I see how evolved they are," Olle says. "They all have vocabularies. Some of them are bilingual—and they come with amazing tricks."
Olle's project began unexpectedly.
"Somebody asked me to walk Coco on a regular basis and then when she was at my apartment, I was just bored one time, and I dressed her up and took her picture—and clearly, she'd done that before," Olle says. "They really enjoy it the way they love dog school—they love posing and relating to you."
Word spread among Olle's friends. Olle's aesthetic broadened, as she started to take photo series of dogs performing tricks, often alongside their owners. She refined how she connected with subjects, learning she could relax them with long walks through Central Park before their sessions. She also renovated her portrait studio, painting three backdrops: New York City at night, as well as forest and Chinese restaurant screens.
"Linda's photos of Coco are adorable. Coco loves Linda and enjoys their photo sessions," Amy Newman, Coco's owner, says via e-mail. "In her work, Linda is able to capture Coco's expressions and her personality. The exhibition is terrific, and it highlights the fun of having a dog on the UES."
Dean Leslie and his Bichon-Lhasa Apso, Cinco, have also sat for Olle. He wanted to do so after seeing other dogs' portraits and deciding Cinco made for a better dog-model.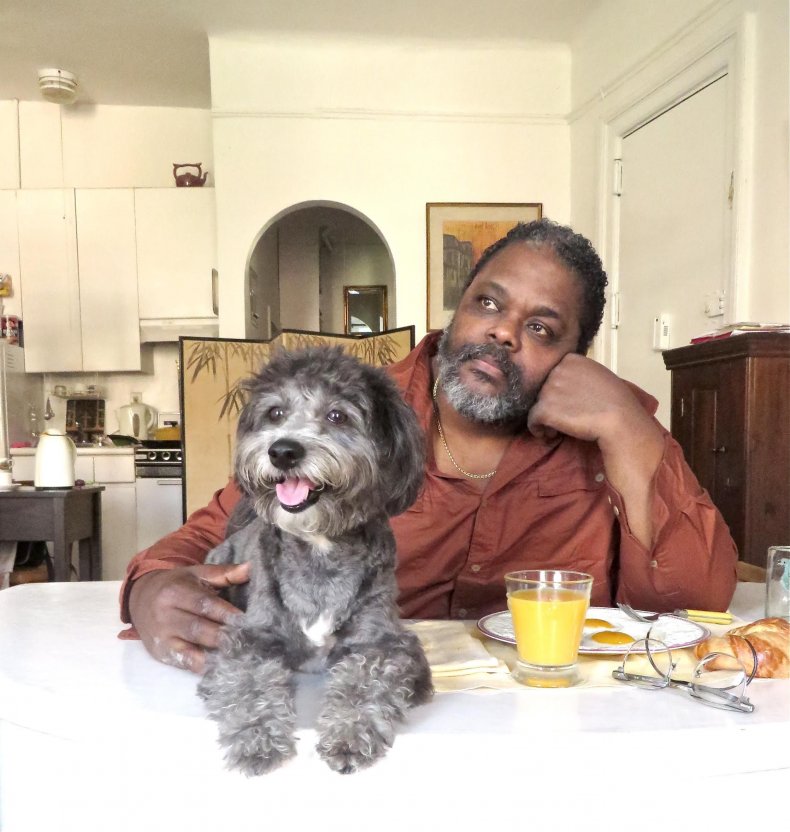 "My first thought was, 'Wow, Cinco's cuter,' which is, I guess, a typical parent thing," admits Leslie, 53. "But it's also [that] you want portraits of your kids. It's kind of a little bit like that."
The attorney, who now lives on the Upper West Side, lauded Olle's creative staging. He recalls one portrait in which he and Cinco pose at a breakfast table with pensive facial expressions.
"That's from that movie The Artist—where the guy is sitting there with his dog," Leslie remembers. "They're both looking in the same direction, kind of mimicking each other."