DOJ Accelerating Trump Investigations Ahead of Jan. 6 Hearings: Kirschner
Former federal prosecutor Glenn Kirschner has suggested the Department of Justice will soon bring indictments against Donald Trump and his "co-conspirators" in anticipation of the public outrage over the former president's attempt to overturn the 2020 presidential election results.
Speaking to The Dean Obeidallah Show on SiriusXM, Kirschner discussed a series of updates in federal investigations surrounding Trump and his inner circle in recent days, including reports that several of his lawyers—Rudy Giuliani, John Eastman and Jenna Ellis—have been subpoenaed to testify in front of a federal grand jury as part of an investigation into fake election officials who tried to falsely declare Trump the winner of several states in 2020.
On May 30, former White House trade advisor Peter Navarro also revealed that he had been summoned by a federal grand jury subpoena to turn over to the DOJ "any communications" he had with Trump and his counsel.
Kirschner said that the "flurry of activity" from federal prosecutors could be in anticipation of a national outcry over why Trump and his allies have not already been charged.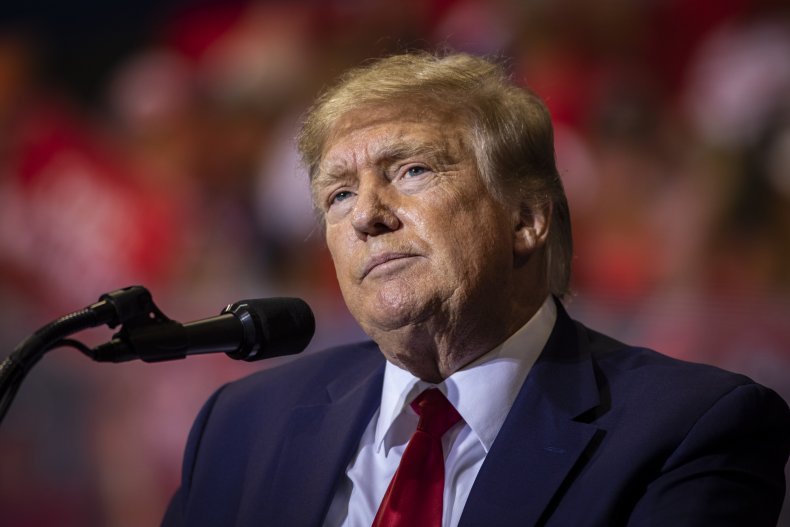 On June 9, the House select committee investigating the January 6 attack on the U.S. Capitol will hold the first of its eight televised hearings in which they will deliver evidence surrounding Trump's frame of mind and the events which led up to the riot.
The hearings will see the panel deliver its finding after hearing testimony from dozens of witnesses and receiving thousands of documents in relation to the Capitol attack.
"Could it be because the Department of Justice has gotten wind of precisely what the American people are going to are gonna see, beginning on June 9, regarding the crimes of Donald Trump and his co-conspirators and people are going to be screaming bloody murder 'Why haven't they been indicted?'" Kirschner said.
"It feels to me like all of a sudden, the DOJ is in full sprint anticipating what we are all about to see."
The House panel said they would be prepared to submit any evidence of criminal behavior to the DOJ, which is already conducting a separate investigation into the Capitol attack which has resulted in hundreds of indictments
Kirschner also suggested that the increased focus on the former president's inner circle shows that federal prosecutors are "working [their] way up the criminal food chain" toward Trump.
Elsewhere, a special grand jury in Georgia began hearing testimonies from subpoenaed witnesses on Wednesday as part of the investigation looking into whether Trump's phone call to Georgia Secretary of State Brad Raffensperger to "find" 11,780 votes amounted to a criminal offense.
After hearing evidence from the witnesses, the special grand jury will hand over their report to Fulton County District Attorney Fani Willis, who will make a decision on whether to indict the former president.
Willis' office is looking into whether to bring criminal charges against the fake election officials who tried to falsely declare Trump the winner of Georgia in 2020 as part of the probe.