DOJ Gave $500K Grant to 'Hookers for Jesus' Instead of Established Anti-Trafficking Groups: Report
The Department of Justice (DOJ) is under fire after a whistleblower complaint revealed that the department had given over $1 million in anti-human trafficking grants to two groups, Hookers for Jesus and the Lincoln Tubman Foundation, rather than highly recommended, established groups.
A September 12 internal DOJ memo recommended that the grant money go to the Catholic Charities of the Diocese of Palm Beach and Chicanos Por La Causa of Phoenix, according to an exclusive report by Reuters. The recommendations were based on reviews from outside contractors. Instead, the grant money went to two organizations the contractors gave lower ratings: Hookers for Jesus and the Lincoln Tubman Foundation.
The funding decision was made in order to "distribute funding across as many states as possible," according to a September 23 memo obtained by Reuters. Head of the Office of Justice Programs, Katharine Sullivan, approved the decision, telling Reuters, "Our funding decisions are based on a merit-based review system."
Hookers for Jesus is a Christian organization founded by former sex worker and sex trafficking victim Annie Lobert in 2007. The organization operates Destiny House, a one-year safehouse program for sex-trafficking victims and women who want to leave sex work, as well as a number of other outreach programs.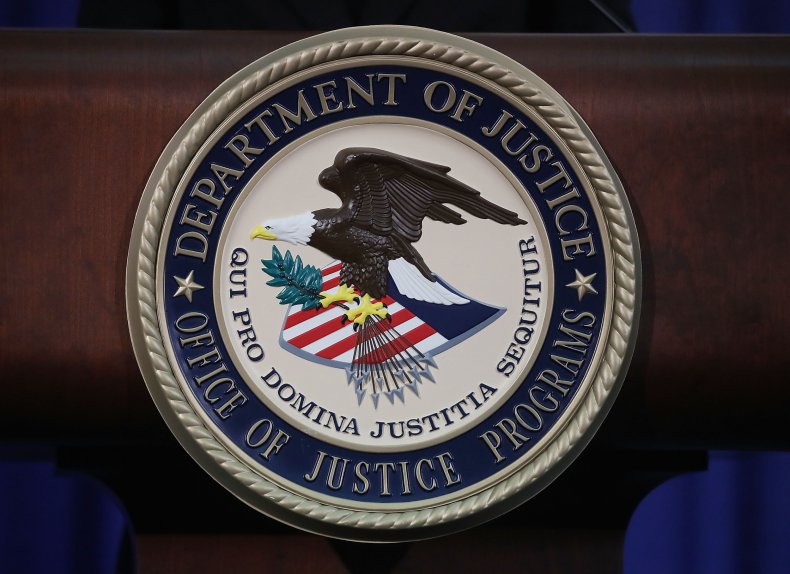 Lobert's organization, which was given $530,190 over three years, is controversial due to its strict rules in the safehouse, banning "secular magazines with articles, pictures, etc. that portray worldly views/advice on living, sex, clothing, makeup tips," and mandatory attendance of the organization's religious services. However, Lobert denies that the house's residents are forced to attend services.
Its staff manual also says homosexuality is immoral, according to copies obtained by Reuters via a public records request. The group's policies could violate federal anti-discrimination laws.
"This might be something that may be appropriate for our civil rights department to look at. Those are not facts or things that we would know ahead of time," Sullivan told Reuters. The DOJ did not have access to the group's manuals prior to the grant.
In addition, reviewers said Hookers for Jesus had little experience with male victims, minors or foreign victims of human trafficking. Lobert dismissed these claims, telling Reuters, "I really caution when someone says they are an expert," explaining that the only way to have "true expertise" was to run a safehouse or have been a trafficking victim.
The Lincoln Tubman Foundation, which was given $549,345 over three years, was founded in 2018 by Brooke Burris and has "little to no experience," according to the recommendation memos. Its headquarters is in Burris' parents' mansion, though Burris told Reuters she's looking for office space.
Newsweek reached out to the Department of Justice for comment, but did not hear back by publication time.