DOJ Had Role in Trump's 'Nakedly Partisan' Voter Fraud Panel, 7 Senators Claim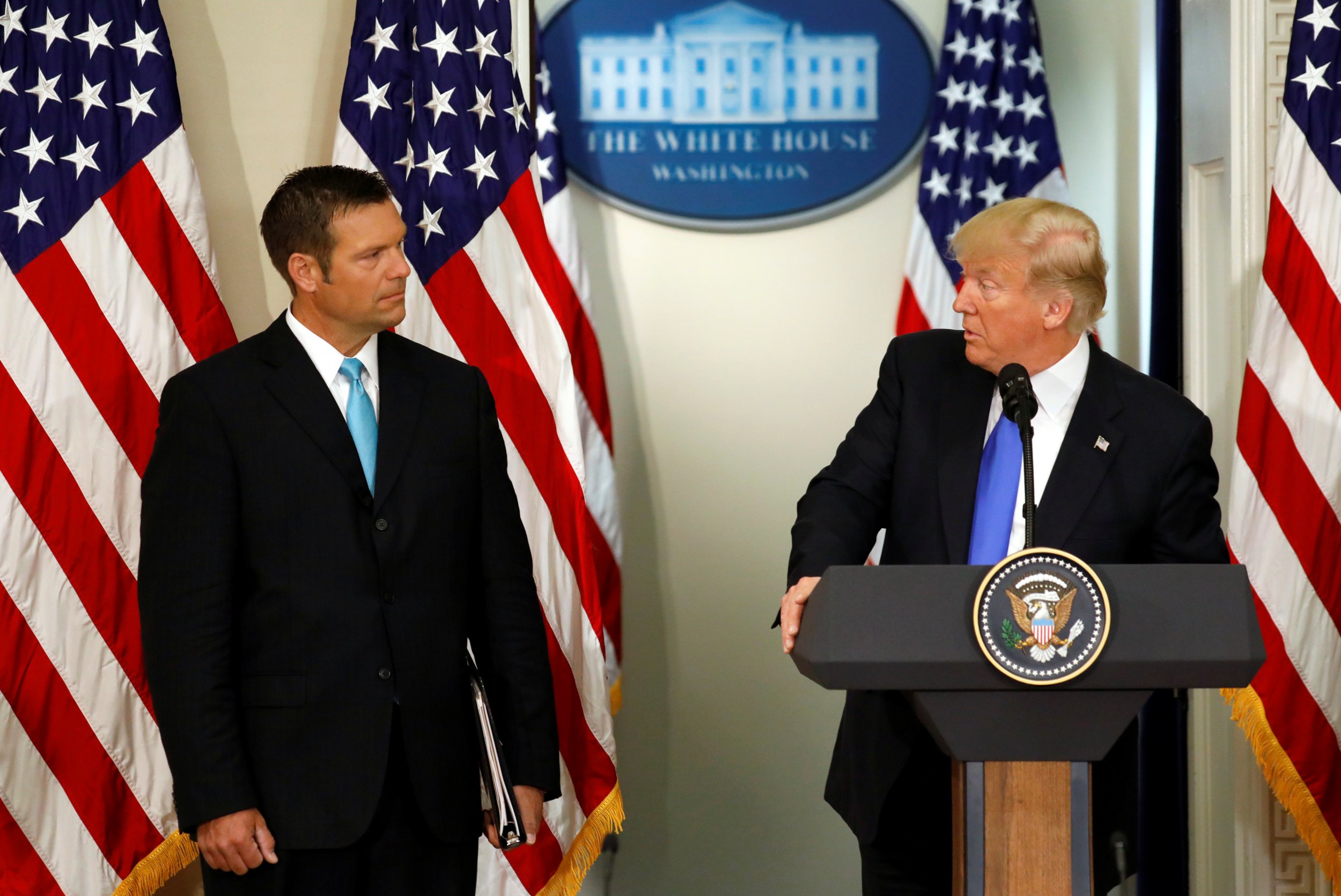 The Department of Justice illegally packed the president's supposedly non-partisan voter fraud commission with Republicans who are sympathetic to Trump's much-ridiculed charge that millions of non-citizens voted in the 2016 election, seven Democratic senators charged Tuesday.
The senators went public with the charge after the DOJ was forced to release a February email from commission member Hans von Spakovsky that revealed he "was in communication with Attorney General [Jeff] Sessions about packing the Commission with far-right conservatives, to the exclusion of Democrats and 'mainstream Republican officials and/or academics,'" the senators said in a letter to Sessions and other Justice officials Tuesday.
"These developments underscore the concerns that many of us have raised about a return to the illegal politicization of the Department's Civil Rights Division ... and raise questions about the role of Department leadership in the formation and operation of this nakedly partisan commission (which is) little more than a platform for conspiracy theorists and voter suppression advocates," added the senators, Richard Blumenthal (Conn.), Dick Durbin (Ill.), Dianne Feinstein (Calif.), Al Franken (Minn.), Mazie Hirono (Hawaii), Patrick Leahy (Vt.) and Sheldon Whitehouse (R.I.).
Their charge is based on details that surfaced through a Freedom of Information request to the Justice Department by the Campaign Legal Center, which sought to confirm suspicions of coordination between Justice and the commission, formally known as the Presidential Advisory Commission on Election Integrity.
Evidence of coordination is somewhat circumstantial: In July, for example, the senators requested information on a letter the Justice Department sent to 44 states asking for details on their procedures for maintaining voter registration lists. That letter was sent on the same day that Trump's commission sought voter roll data from state election officials.
Less circumstantial is the makeup of the 12-member commission itself: seven members – including Chairman Vice President Mike Pence – are Republican and five are Democrats. The seven Republicans also include Vice Chairman Kris Kobach, the Secretary of State of Kansas who created the controversial Interstate Voter Registration Crosscheck Program, which was later shown to lead to disproportionate disenfranchisement of black voters; and von Spakovsky, who said that there should not be any Democrats on the panel because "they will obstruct any investigation."
Justice officials have denied involvement with the commission, which critics say Trump created in May to justify his claim that millions of unregistered people voted illegally in the November election. Commissioners have zeroed in on questionable information backing the idea that voter fraud runs rampant in American's electoral system.
The senators also said it appeared that relevant emails about the commission's formation were sent to and from Sessions' personal email account and that if that were the case, the emails are subject to disclosure under the Freedom of Information Act.
At least half a dozen White House advisers have used personal email accounts.
The Justice Department did not immediately respond to a request for comment.