DOJ Launches 'Task Force KleptoCapture' to Back Sanctions Against Oligarchs
The U.S. Department of Justice (DOJ) is launching a law enforcement task force to support the enforcement of sanctions imposed on certain oligarchs, entities and other individuals in response to Russia's attack on Ukraine.
The interagency initiative, officially titled the "Task Force KleptoCapture," was designed to "ensure the full effect of these actions," according to a DOJ press release.
"The Justice Department will use all of its authorities to seize the assets of individuals and entities who violate these sanctions," Attorney General Merrick Garland said in a statement. "We will leave no stone unturned in our efforts to investigate, arrest, and prosecute those whose criminal acts enable the Russian government to continue this unjust war."
Russia was hit with sweeping packages of sanctions from the U.S., U.K. and European Union after launching its attack on Ukraine last week. This new U.S. task force seeks to ensure that the economic penalties will hit home on their intended targets.
"To those bolstering the Russian regime through corruption and sanctions evasion: we will deprive you of safe haven and hold you accountable," Deputy Attorney General Lisa Monaco said in a statement. "Oligarchs be warned: we will use every tool to freeze and seize your criminal proceeds."
The task force will run out of the deputy attorney general's office and employ prosecutors, agents, analysts and others familiar with sanctions and other topics associated with the enforcement of economic measures, the press release said. It will also span across several law enforcement agencies, including the FBI, U.S. Secret Service and the Internal Revenue Service's (IRS) criminal investigation division.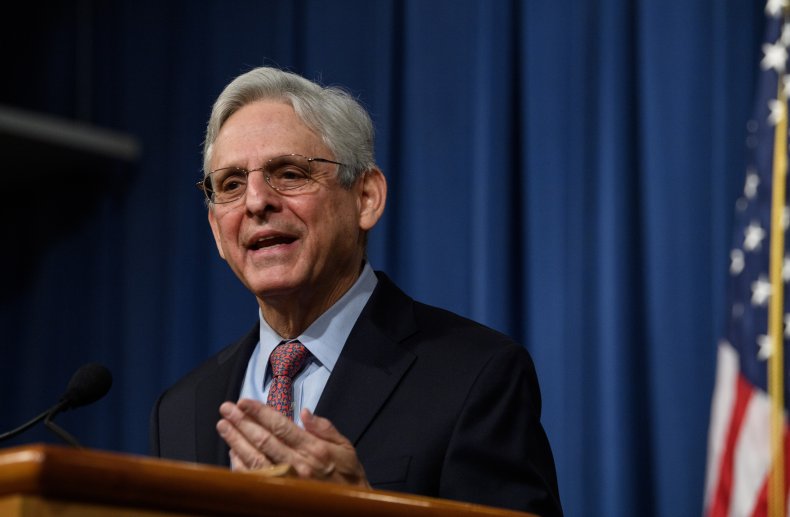 The duties of those involved will include investigating and prosecuting those who violate the sanctions, seizing assets from sanctioned individuals or entities and targeting those who attempt to evade the sanctions by using cryptocurrency, according to the release.
The European Union, one of the other bodies that have imposed sanctions on Russia, recently announced a similar task force aimed at enforcing their penalties.
A joint statement from the European Commission, the EU's executive branch, the U.S., U.K. and several European countries on Saturday announced plans to launch a transatlantic task force "that will ensure the effective implementation of our financial sanctions by identifying and freezing the assets of sanctioned individuals and companies that exist within our jurisdictions."
The statement said there would also be a collaboration with other governments so that they can monitor and halt the movement of "ill-gotten gains" and prevent sanctioned individuals from hiding their assets.
"We stand with the Ukrainian people in this dark hour. Even beyond the measures we are announcing today, we are prepared to take further measures to hold Russia to account for its attack on Ukraine," the statement said.
Update 03/02/22, 2:40 p.m. ET: This story was updated with additional information and background.