The U.S. Department of Justice (DOJ) announced Wednesday that it is launching a federal civil rights investigation into the shooting of Jacob Blake.
Blake, a 29-year-old unarmed Black man, was shot in the back seven times by Kenosha, Wisconsin police on Sunday as he attempted to enter his vehicle while his young children watched from inside. Blake survived the shooting but was left with injuries that have resulted in him being paralyzed from the waist down.
Kenosha County District Attorney Michael Graveley first announced that his office was requesting a civil rights investigation into the Blake shooting during a Wednesday evening press conference on the state investigation with Wisconsin Attorney General Josh Kaul.
The investigation was confirmed in a news release issued a short time later by U.S. Attorney Matthew D. Krueger and DOJ Civil Rights Division Assistant Attorney General Eric S. Dreiband.
"I've called on the U.S. Attorney's Office to conduct a parallel investigation, I've asked them to do the civil rights investigation that by law they are allowed to do and can do," Graveley said. "I'm hoping it will happen at the same time. That gives the community a chance to heal quicker, because independent prosecuting agencies, the U.S. Attorney's Office and the DA's office can both make independent decisions about whether crimes can be charged either in federal court or in state court."
"That means we don't have multiple decision points where there are new opportunities for people to be disappointed or enraged, or for there to be unrest that is about decisions that are being made," added Graveley. "So, I'm hoping our community can heal and I'm calling on the U.S. Attorney's Office."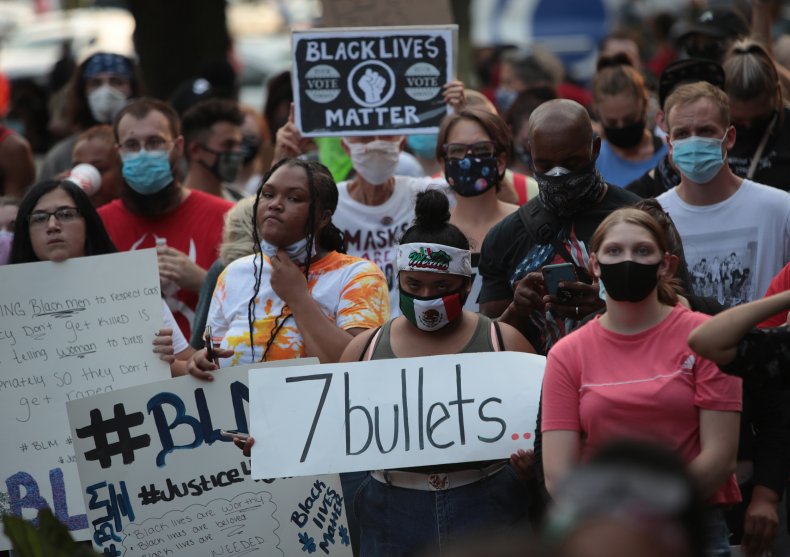 The DOJ said that the investigation would run parallel to the Wisconsin investigation and information would be shared between the parties to the extent allowed by law. The federal investigation will be conducted by the FBI in conjunction with state authorities including the Wisconsin Division of Criminal Investigation, while being overseen by prosecutors from the U.S. Attorney's Office and the Criminal Section of the DOJ Civil Rights Division.
"Federal authorities are committed to investigating this matter as thoroughly and efficiently as possible," the DOJ release stated. "Along with Attorney General Kaul and District Attorney Graveley, United States Attorney Krueger and Assistant Attorney General Dreiband urged all members of the community to allow the investigation processes to develop all available evidence before rendering judgment. They also encouraged everyone to act peacefully and abide by the law."
The Blake shooting reignited and inflamed protests against police brutality and racial injustice that have been ongoing since the May 25 death of George Floyd. The Kenosha protests turned deadly on Tuesday night when two protesters were shot dead and another was left seriously injured after a group of armed counterprotesters arrived to confront the demonstration.
Newsweek reached out to the Wisconsin Department of Justice for comment.