The Department of Justice (DOJ) has launched a federal investigation into the case of Indianapolis Sergeant Eric Huxley, who was seen in body camera footage stomping on a man's face.
Following Tuesday's video release from the Indianapolis Metropolitan Police Department, the DOJ announced that it would open a new probe to investigate whether Huxley committed a federal crime.
"The United States Attorney's Office is aware of the incident involving an IMPD officer and Jermaine Vaughn. Our office and the FBI have opened an investigation, and if the investigation reveals prosecutable violations of any federal criminal statutes, the Department will take appropriate action," Acting U.S. Attorney John E. Childress said on Wednesday.
The announcement comes a day after IMPD Chief Randal Taylor said that Huxley, a 14-year-old veteran of the force, was charged with using excessive force for his actions in a September 24 arrest on Monument Circle.
Video of the police encounter shows a man, identified as Jermaine Vaughn, lying on the ground in handcuffs when Huxley "lifts his left leg, and drives his left foot down" into the man's face as blood appears on the man's mouth "within seconds," according to a probable cause affidavit.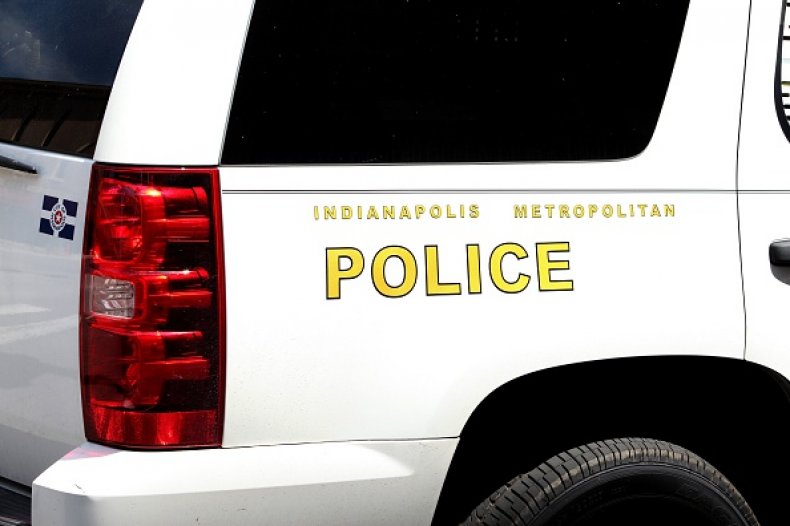 The affidavit said Huxley is heard telling another officer, "I accidentally kicked him in his face. I was attempting to put my foot on his shoulder, and I accidentally kicked him in his face."
Prosecutors from Marion County have filed two formal charges against the sergeant, including official misconduct and battery resulting in moderate bodily injury.
Taylor said Huxley has been suspended without pay, while the other officers involved have been put on administrative duties amid an internal investigation. Taylor has also ordered a review of past use of force incidents by the other three officers.
"I promised this community and I promised our officers that I would be transparent and that's in good times and bad times," Taylor said at a news conference on Tuesday morning. "And this is a bad time, but I think the community deserves it."
The officers had responded to a call of disorderly conduct, arresting Vaughn when he did not quiet down after being instructed to do so by officers.
In the affidavit, Vaughn told detectives that the officer was initially inside his vehicle and that they spoke peacefully before he got out of his car and told Vaughn to leave the area.
Vaughn said he was yelling at the officer when he had turned around to allow the officer to handcuff him.
"To the citizen involved in this incident, my thoughts and prayers go out to you. That interaction does not represent IMPD and the work our officers do each day to keep our community safe," Taylor said on Tuesday.