Feds Probe Data Breach at Uber, May Involve Rival Lyft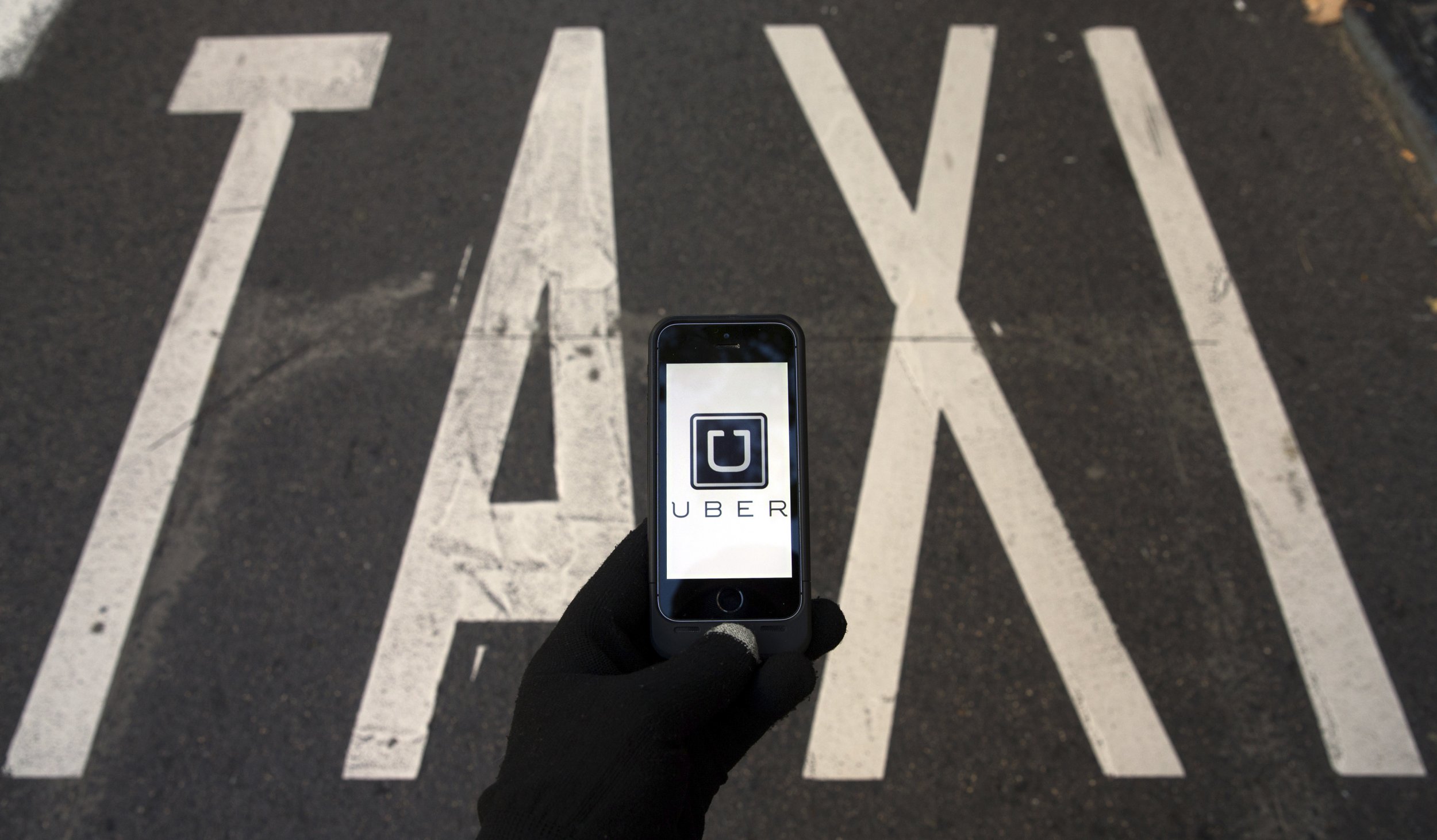 Updated | The Department of Justice is pursuing a criminal investigation of a May 2014 data breach against Uber, which will look into whether its rival, ride-sharing company Lyft, was involved in the breach, according to Reuters.
Uber investigators revealed in February that records of over 50,000 Uber drivers were breached by an intruder who used a company security key to access its private database. By October, Uber investigators said they linked evidence to Lyft's chief technology officer, Chris Lambert.
A Department of Justice spokesperson would not confirm or deny the criminal probe, according to Reuters who broke the news. Lambert's lawyer, former federal prosecutor Miles Ehrlich, denied any of Lambert's involvement with the data breach.
"The benefit (of the investigation) is that the culprit here is going to be identified—and that's going to remove Chris' name from any conversation about Uber's data breach, as it should," Ehrlich tells Reuters.
Lyft tells Newsweek they were not contacted by any government agency regarding the investigation. ""Our investigation into this matter was thorough, and there is no evidence that any Lyft employee, including Chris, downloaded the Uber driver information or database, or had anything to do with Uber's May 2014 data breach," writes a Lyft spokesperson to Newsweek. Uber declined to comment.
Uber investigators say they the hacker downloaded the database using a company security key, which was mistaken left out publicly in the code-development website Github. They found one non-Uber affiliated, Comcast IP address which checked out the page with the security key before the breach and ultimately linked it back to Lambert, according to court documents.
Lambert offered to provide Uber with a sworn statement denying his involvement with the breach, according to Ehrlich. If Lambert is found lying, he would be subject to penalty of perjury.
A U.S. judge also ruled in favor of Uber further examing the IP address to unmask the hacker but the ruling is on hold pending an appeal.
Lyft and Uber are two of the biggest companies in the booming ride-sharing industry, with the latter far outpacing the former. Valued currently at $62.5 billion, Uber is the most valuable private start-up in the world. Lyft was trying to raise money at a valuation to $4 billion in November.
Earlier this month, Lyft teamed up with other Uber rivals in Southeast Asia, India and China to slow Uber's international growth.
The article has been updated to include Lyft's and Uber's comments to Newsweek.