DOJ Will Appeal After District Judge Blocks Trump Administration Plan to Restart Federal Executions Next Month
Attorney General William Barr said that he will take a district court judge's temporary blockage of the Trump administration's decision to restart federal executions to the Supreme Court, according to the Associated Press.
Federal executions have not been carried out in 16 years. There are five individuals on death row set to be executed, a process the government could begin as soon as December 9 if it can win the appeal.
"There are people who would say these kinds of delays are not fair to the victims," Barr said, "so we can move forward with our fist group."
U.S. District Judge Tanya S. Churkan's decision placed four of the five scheduled executions on hold. A fifth had already been indefinitely postponed. All five, however, have used all of their allowed appeals.
Churkan wrote in her decision that the public is "greatly served by attempting to ensure that the most serious punishment is imposed lawfully."
Barr instructed the Bureau of Prisons to begin scheduling executions this past July.
"The Justice Department upholds the rule of law," Barr said, "and we owe it to the victims and their families to carry forward the sentence imposed by our justice system," the Associated Press reported.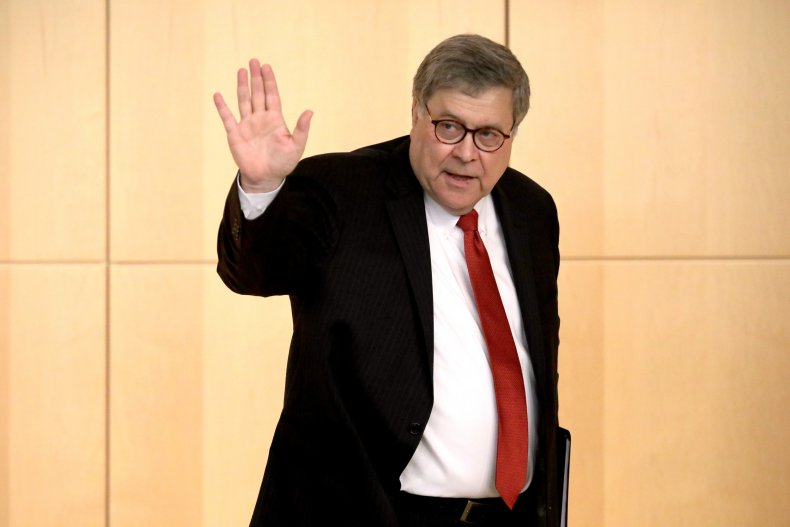 In July, Barr approved a new method for lethal injection that uses one drug instead of three, which he told the Associated Press was being tested by the Bureau of Prisons.
"I was kept advised and reports were given to me, scientific tests, the drills they are running though," Barr said.
Executive director of the Death Penalty Information Center Robert Dunham, a nonprofit organization, was concerned about executions being fast tracked.
"The federal government hasn't carried out any executions in 15 years," Dunham said, "and so that raises serious questions about the ability to carry out the executions properly."
While the five inmates slated for execution are currently being held in Indiana, Texas has conducted the greatest number of executions, putting 563 inmates to death since 1977.
President Donald Trump has been a proponent of the death penalty, stating his views that executions would serve as both punishment and deterrent for others.
"Criminals who murder our police should get the death penalty," Trump said to a meeting of police chiefs in October.
Before he became president, Trump took out a full-page ad in The New York Times imploring the state to reinstate the death penalty for the case of the Central Park 5, teenagers who were charged with raping a woman in 1989.
Both DNA evidence and a confession from another person exonerated the Central Park 5 in 2002.