Dolce & Gabbana Unveils Hijab Collection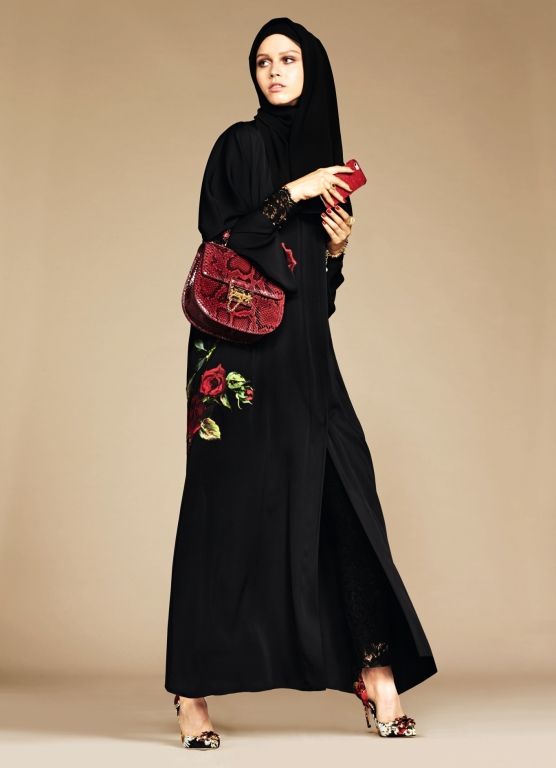 Looks like in 2016, couture has melded modesty, religious sensibility and sartorialism. On Tuesday, Italian haute couture house Dolce & Gabbana unveiled its first-ever hijab and abaya collection for Muslim women, via Style.com/Arabia.
The stunning yet often understated collection features headwear of satin and sheer fabric alike in timeless neutral tones. Others are finished with dramatic lace finishes and bold floral patterns. As the site notes, the collection is a sneak peek at Dolce & Gabbana's forthcoming Spring 2016 collection, said to feature patterns straight from the garden, including red roses and lemons.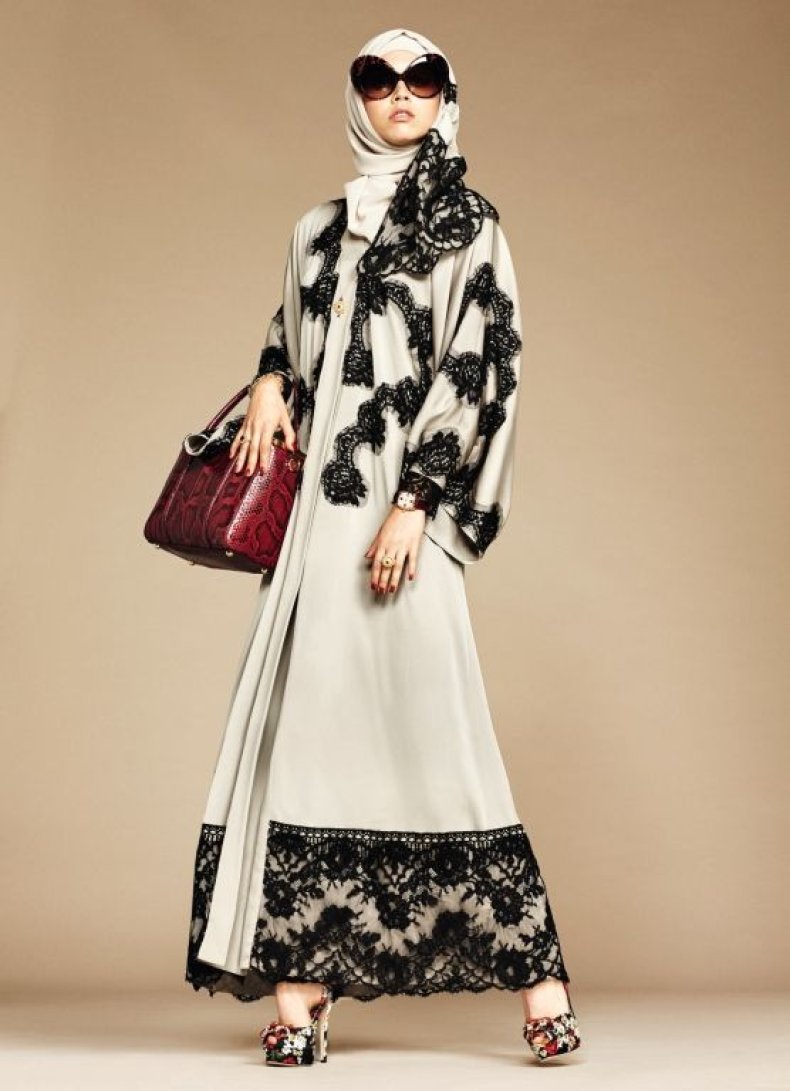 Dolce & Gabbana isn't the only fashion house to be marketing hijabs, though. Back in 2014, DKNY first sold hijabs designed by Yalda Golsharifi and Tamara al Gabbani just in time for Ramadan. The likes of Mango, Oscar de la Renta and Tommy Hilfiger have since followed suit, producing hijabs for the major religious (and shopping) holiday, which falls in early June this year. Still, since most of these collections are one-offs tied to Ramadan, it remains to be seen if Dolce & Gabbana's collection and those by others will continue year-round.
Muslim shoppers have historically been neglected by Western fashion houses, but it's an untapped market that's growing steadily. According to Reuters figures, Muslim shoppers are expected to spend a whopping $484 billion on clothing and footwear by 2019, a sharp rise from $266 billion in 2013.